Francis Cassady 040218
Be Polite
Working as a pediatric nurse, I had the difficult assignment of giving immunization shots to children.
One day, I entered the examining room to give four-year-old Lizzie her needle.
"No, no, no!" she screamed.
"Lizzie," scolded her mother, "that's not polite behavior."
With that, the girl yelled even louder, "No, thank you! No, thank you!"
Campaign Management SW
Some people are unaware, but there is helpful pay per click software.
Engaging a PPC campaign can be time consuming and obviously expensive.
Constantly monitoring your advertising can take up significant time.
This is time that you could be using furthering in other parts of your online enterprise.
Can we maximize our time with the right software?
You first need to know the functionality of pay per click or PPC.
Recall, it's an advert system in which the advertiser only pays you, the publisher,when someone clicks on their ad.
All the members of Leads Leap for example, are publishers,as well as advertisers,because they share the CPC profits.
As an advertiser, you must pay a cost per click or more accurately PPC.
So publisher CPC they receive;Advertiser PPC, they must pay the publisher.
PPC is a significant advertising system, because your Ad engages more targeted persons.
You pay for only inquiries who are very interested.
This is opposed to some of the other advertising methods, that are much more casual,in attracting only ad hoc inquirers.
But PPC software streamlines that process for you.
Otherwise,you'd have to manually create the scripts that handle the money and that monitor the clicks.
This would require significant time and training.
PPC removes on all the work that would accumulate so much of your valuable time.
There are a number of programs available for PPC advertisers.
First is PPC Bidmax. The Software product claims that it is able to automate your entire campaign and your keyword bids.
I'll also mention a free open source SW called Mautic.
It can also convert campaigns between search engines for you and can even create reports.
Recall, that PPC done with Search Engines is called SEM, or Search Engine Marketing.
PPC an also be done in a network like Bidvertiser or Adroll .
Also, Facebook Ads offers a significant PPC advert program.
Obviously the two predominant SEM programs and platforms are Bing SEM and Google ADwords.
Bing offers a significant free campaign management system that can save you time,as we mentioned above,
This SW is called the Bing Ads Editor.
https://advertise.bingads.microsoft.com/en-us/solutions/tools/bing-ads-editor
https://secure.bingads.microsoft.com/
PPC advertising campaigns is the best way to get targeted traffic,persons looking and interested in your product.
Keep in mind, the significance of campaign management software.
It's not magic but time and efficiency are critical for SBOs, and the advertising that's so critical to their livelihood.
Campaign management software,or PPC software, can be an invaluable tool, and pay significant dividends.
Keep your eyes on the stars, and your feet on the ground. Theodore Roosevelt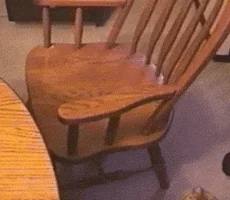 Thank you so much for visiting my IBOtoolbox site and reading my Blog, please leave a comment,I truly appreciate it. Leave your site's link. I wish you health, wealth, and wisdom.
Fran Cassady
Cassady Online LLC
http://Cassnethosting.com
http://startyourownbiznow.com/
If you're looking to generate an additional income or wish to get started online, I'll share with you, a simple system which is helping people achieve their financial goals. Please take a few minutes to see how you could benefit by clicking the links below, or click here for important information.
35 Reasons WHY We Have Paid Out Over 10 Million In Commissions… (OMG You Gotta See This)
http://www.StartYourOwnBizNow.com/?rd=qg6kfGCg
[Auto-Mailer System] Promote YOUR Website To Over 500,000 Websites (SEO Optimizer Pro Included)
http://www.StartYourOwnBizNow.com/?rd=kf3wu88d
[ Lifetime Membership in 12 Traffic Generation Sites ] A LIFETIME Of Traffic at ZERO Cost!
Don't miss this Go here now=>>> http://www.StartYourOwnBizNow.com/?rd=nh3M5j7i
Please friend me on Facebook
https://www.facebook.com/francis.cassady

Francis Cassady's Bio
I retired in network engineering from Qwest Corporation,now Century Link Corporation.I'd volunteered for two years with RSVP (retired seniors volunteer program),guardians angels retirement community,Minnesota Responds (public health volunteer),and the Elk River food shelf. I also work out in the gym,so I studied and received a NASM certification for personal training.I had a significant surgery in October of 2010 and again in September of 2011.When I was at home recuperating ,I started an online business,Cassady Online LLC,the main sites are Startyourownbiznow.com,Frassadys.com and Cassnethosting.com-a professional hosting and site builder. I'm a Blogger,Affiliate and Internet Marketer.