FRANCIS CASSADY 092817
32 RESOURCES YOU CAN USE TO RUN YOUR BUSINESS
1) Trello – The free project management software that lets you organise your thoughts, your daily actions.
2) LeadPages.net – #1 choice for creating landing pages . Optimizepress is also an important platform.
3) AWeber ( https://www.aweber.com/?id=418192);one of the best autoresponders.
4) Cassnethosting, my professional hosting site and site builder,click pic.
5) AWProTools organizing leads.
6) ClickMagick most efficient split testing tool.
7) GetResponse #2 autoresponder.
8) Free storage site copy and paste, https://drive.google.com/drive/my-drive
9) Wufoo survey site, to set up your surveys
10) Bluemic you can find the "Yeti" microphone
11) Where the Pros go for Solo Ad Results,Udimi Solos, efficient, professional, and you will get results!
Click Pic!
12) Toggl.com a significant time management system.
13) GoToWebinar bring prospects together for webinar.
14)DropBox.com information storage.
15) Klipfolio stats tracking system
16) Putler free option for tracking stats
17) Evernote the ultimate notebook, use for checklists and daily to dos.
18) Anti-Social.cc another time management solution
19) Wistia Video publication ( professional).
20) Biteable, one of the very best free video makers. https://app.biteable.com/signup
21) Best free autoresponder freefollowup,copy and paste, http://freefollowup.com/
22) Title generator copy and paste, http://www.title-generator.com/
23) The two best free keywords tools,first, Google keyword-planner ,copy and paste, https://adwords.google.com/home/tools/keyword-planner/
24) Second best free keyword tool, http://keywordtool.io/
25) Free banner maker, http://www.bannerfans.com/
26) Text to HTML converter ,copy and paste, http://4html.net/Online-text-to-HTML-converter-831.html
27) Make buttons,for example on your Aweber form code for on site signup,copy and paste, http://dabuttonfactory.com/
28) For making and storing significant documents Google Docs,fantastic site,copy and paste, https://docs.google.com
One note of interest, I just used Google docs to configure 4 excel spreadsheets of leads .
Google docs made this task relatively easy to configure as well as download to my desk top.
29 ) There still isn't a better alternative than Google Alerts for reviewing mentions of your brand name, competitor or sector names by entering keywords, so it's widely used.
30) Google Drive for document and folder storage;GD will also give you URLs for your various documents, pictures, and eBooks.
A great way to relieve the load off of your own website.
31) Site grader copy and paste, https://website.grader.com/

32) Check your backlinks ,copy and paste, https://monitorbacklinks.com/seo-tools/free-backlink-checker
33) Best free screen capture tool copy and paste, https://www.ezvid.com/
Life cannot subsist in society but by reciprocal concessions. Samuel Johnson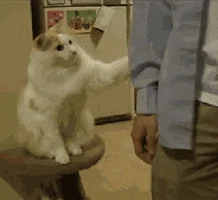 Thank you so much for visiting my IBOtoolbox site and reading my Blog, please leave a comment, I love communication,I truly appreciate it. Leave your site's link. I wish you health, wealth, and wisdom.
Fran Cassady
Cassady Online LLC
http://Cassnethosting.com
http://startyourownbiznow.com/
If you're looking to generate an additional income or wish to get started online, I'll share with you, a simple system which is helping people achieve their financial goals. Please take a few minutes to see how you could benefit by clicking the links below, or click here for important information.
35 Reasons WHY We Have Paid Out Over 10 Million In Commissions… (OMG You Gotta See This)
http://www.StartYourOwnBizNow.com/?rd=qg6kfGCg
[Auto-Mailer System] Promote YOUR Website To Over 500,000 Websites (SEO Optimizer Pro Included)
http://www.StartYourOwnBizNow.com/?rd=kf3wu88d
[ Lifetime Membership in 12 Traffic Generation Sites ] A LIFETIME Of Traffic at ZERO Cost!
Don't miss this Go here now=>>> http://www.StartYourOwnBizNow.com/?rd=nh3M5j7i

Francis Cassady's Bio
I retired in network engineering from Qwest Corporation,now Century Link Corporation.I'd volunteered for two years with RSVP (retired seniors volunteer program),guardians angels retirement community,Minnesota Responds (public health volunteer),and the Elk River food shelf. I also work out in the gym,so I studied and received a NASM certification for personal training.I had a significant surgery in October of 2010 and again in September of 2011.When I was at home recuperating ,I started an online business,Cassady Online LLC,the main sites are Startyourownbiznow.com,Frassadys.com and Cassnethosting.com-a professional hosting and site builder. I'm a Blogger,Affiliate and Internet Marketer.