Francis Cassady 011018
It's that time of year
Two ninety-one year old men, Moe and Sam, have been friends all their lives It seems that Sam is dying of cancer, and Moe comes to visit him every day.
"Sam," says Moe, "You know how we have both loved baseball all our lives, and how we played minor league ball together for so many years. Sam, you have to do me one favor.
When you get to Heaven, and I know you will go to Heaven, somehow you've got to let me know if there's baseball in Heaven."
Sam looks up at Moe from his death bed, and says, "Moe, you've been my best friend many years. This favor, if it is at all possible, I'll do for you."
And shortly after that, Sam passes on.
It is midnight a couple of nights later. Moe is sound asleep when he is awakened by a blinding flash of white light and a voice calls out to him, "Moe…. Moe…."
"Who is it?" says Moe sitting up suddenly. "Who is it?"
"Moe, it's me, Sam."
"Come on. You're not Sam. Sam just died."
"I'm telling you," insists the voice. "It's me, Sam!"
"Sam? Is that you? Where are you?"
"I'm in heaven," says Sam, "and I've got to tell you, I've got really good news… and a little bad news."
"So, tell me the good news first," says Moe.
"The good news," says Sam "is that there is baseball in heaven.
Better yet, all our old buddies who've gone before us are there.
Better yet, we're all young men again. Better yet, it's always spring time and it never rains or snows.
And best of all, we can play baseball all we want, and we never get tired!"
"Really?" says Moe, "That is fantastic, wonderful, beyond my wildest dreams! But, what's the bad news?"
"You're pitching next Tuesday!"
A Unique Identity
By creating a unique and impressive identity you may be able to set yourself apart from other SBOs in your niche.
How are they able to do this?
You can hire a brand identity designer. But what is this brand identity design and who are these brand identity designers?
I'd mine done by Fiverr, a very inexpensive site with lots of talent, principally by designers and graphic artists in other Countries.
Check the one I'd done for five dollars below.
https://www.fiverr.com/categories/graphics-design/creative-logo-design?source=category_tree
If you're developing a visible and subsequently popular online identity,brand identity logos are a significant place to start.
As once the brand logo is identifiable, then your small online business has a significant strategic advantage.
Creating a brand can be timeless,it's obviously needs to be distinctive, but powerful?
Well, that really depends on your online marketing endeavors.
The efficacy of brand and your brand logo, will depend on the way you use your logo in your Website, sales pages, landing pages, emails,as well as on social media.
Get this right and you can help your online business or product stand out among your niche members and competitors.
Brand identity design is associated with the visual aspects of a company or business identity or brand.
Here's a free logo maker,
https://logomakr.com/
Brand identity represents how a small online business and how it wants to be seen and how the biz illustrates its image.
What it looks and feels like depends on the product and /or service of the your online business,or the feeling that you wish to convey.
Recall your small online business brand identity can be represented via a brand logo incorporated on all of your physical materials, as well as, ematerials like stationery, and business cards.
The brand identity design is what often helps the customer to remember your online business.
The right brand identity design can be one of your business' best marketing tools, as it can transform the your business' vision and values into an image with which customers become familiar.
A good visual identity or imagery is also important for almost all online businesses.
A stunning and/or clever business logo attracts people who aren't compelled by words and numbers alone.
As I mentioned earlier to create an effective brand identity design, many SBOs hire brand identity designers.
But keep in mind the talent and low prices of Fiverr, as opposed to the the more expensive design sites.
But brand identity designers create logos, promotional materials, and advertising programs that promote and establish your business identity.
Their job is to provide new and innovative ways to combine images and words to express the key message of your online enterprise.
Obviously, a brand identity designer uses design and strategic thinking to help online businesses find the right brand identity that will help you stand out in a competitive online environs .
Can you see where logo design can helpyou stand out online? The good piece is that you can become a designer, or have it done very inexpensively on Fiverr.
A man does what he must – in spite of personal consequences, in spite of obstacles and dangers and pressures – and that is the basis of all human morality. John F. Kennedy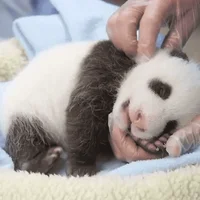 Thank you so much for visiting my IBOtoolbox site and reading my Blog, please leave a comment, I love communication,I truly appreciate it. Leave your site's link. I wish you health, wealth, and wisdom.
Fran Cassady
Cassady Online LLC
http://Cassnethosting.com
http://startyourownbiznow.com/
If you're looking to generate an additional income or wish to get started online, I'll share with you, a simple system which is helping people achieve their financial goals. Please take a few minutes to see how you could benefit by clicking the links below, or click here for important information.
35 Reasons WHY We Have Paid Out Over 10 Million In Commissions… (OMG You Gotta See This)
http://www.StartYourOwnBizNow.com/?rd=qg6kfGCg
[Auto-Mailer System] Promote YOUR Website To Over 500,000 Websites (SEO Optimizer Pro Included)
http://www.StartYourOwnBizNow.com/?rd=kf3wu88d
[ Lifetime Membership in 12 Traffic Generation Sites ] A LIFETIME Of Traffic at ZERO Cost!
Don't miss this Go here now=>>> http://www.StartYourOwnBizNow.com/?rd=nh3M5j7i
Please friend me on Facebook
https://www.facebook.com/francis.cassady

Francis Cassady's Bio
I retired in network engineering from Qwest Corporation,now Century Link Corporation.I'd volunteered for two years with RSVP (retired seniors volunteer program),guardians angels retirement community,Minnesota Responds (public health volunteer),and the Elk River food shelf. I also work out in the gym,so I studied and received a NASM certification for personal training.I had a significant surgery in October of 2010 and again in September of 2011.When I was at home recuperating ,I started an online business,Cassady Online LLC,the main sites are Startyourownbiznow.com,Frassadys.com and Cassnethosting.com-a professional hosting and site builder. I'm a Blogger,Affiliate and Internet Marketer.