Francis Cassady 070818
Skiing Weekend?
Jack decided to go skiing with his buddy, Bob. They loaded up Jack's mini van and headed north. After driving for a few hours, they got caught in a terrible blizzard.
They pulled into a nearby farm and asked the attractive lady who answered the door if they could spend the night.
"I realize it's terrible weather out there and I have this huge house all to myself, but I'm recently widowed," she explained. "I'm afraid the neighbors will talk if I let you stay in my house."
"Don't worry," Jack said. "We'll be happy to sleep in the barn. And if the weather breaks, we'll be gone at first light."
The lady agreed, and the two men found their way to the barn and settled in for the night.
Come morning, the weather had cleared, and they got on their way. They enjoyed a great weekend of skiing.
About nine months later, Jack got an unexpected letter from an attorney.
It took him a few minutes to figure it out, but he finally determined that it was from the attorney of that attractive widow he had met on the ski weekend.
He dropped in on his friend Bob and asked, "Bob, do you remember that good-looking widow from the farm we stayed at on our ski holiday up North?"
"Yes, I do."
"Did you happen to get up in the middle of the night, go up to the house and pay her a visit?"
"Yes," Bob said, a little embarrassed about being found out. "I have to admit that I did."
"And did you happen to use my name instead of telling her your name?"
Bob's face turned red and he said, "Yeah, sorry, buddy. I'm afraid I did. Why do you ask?"
"She just died and left me several million dollars."
Cookie-Based Technology
The average conversion rate for first time visitors is about 2.35%.
Obviously, that means nearly 98% of your enquirers leave and do not convert.
This is the average website,but the top sites have far higher conversion rates.
Shopping cart abandonment is very high in the eCommerce industry.
But studies according to "Business Insider" have shown that there can also a very high recoverability rate.
This can be applied to customers who leave abruptly.
Retargeting is a tool designed to help reach the 98% of users who don't convert when they first visit.
Retargeting is a cookie-based technology that uses a simple Javascript code to anonymously track and bring back your enquirers or customers who've bounced or abandoned the cart.
When an enquirer visits your site, a "pixel" ( unobtrusive piece of JavaScript) is placed into the enquirer's browser.
This piece of script is called a cookie.
Subsequently,when your cookied visitors browse the Web, the cookie will let your retargeting provider know when to present your ads.
This ensures that your ads are presented to only enquirers who have previously visited your site.
http://colombowebs.com/wp-content/uploads/3.pdf
The retargeting provider sees your enquirer on a similar site and immediately purchases ad space and implants your ad to drive your bounced enquirer back to your site.
Recall,eCommerce is not the only marketing platform which can benefit from this technique.
It can be very effective for B2B platforms, as the sale cycle is longer, and it can keep the enquirer more aware of the B2B product site for an extended period of time.
Retargeting and Remarketing Services,
Google AdWords Remarketing.
Let's start with what the search engine giant has to offer
Adroll
ReTargeter
Facebook Retargeting with Custom Audiences
Perfect Audience
SiteScout
Exact Drive
Twitter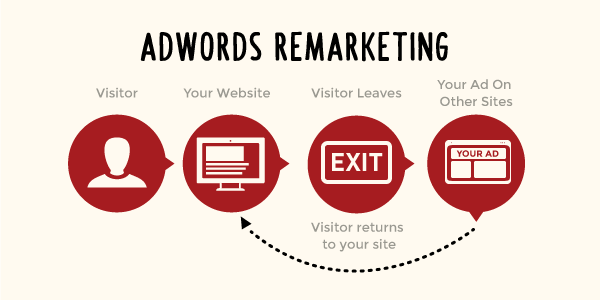 The kind we're discussing is site retargeting,but there is also other forms which include search retargeting, email retargeting, and CRM retargeting.
In Search Retarketing enquirers who search for one of your keywords are tagged and later presented your ad while using search engines in that particular niche.
http://www.criteo.com/wp-content/uploads/2017/08/Retargeting101-eBook.pdf
Email retargeting is similar.So you send your retargeting code in your email, when the list member opens the email a cookie is placed in the viewers browser,and subsequently, will see your ads as they browse the web.
CRM retargeting, is a great online marketing tool for marketers with large email lists.
Here you mail a copy of your list to a retargeting provider,which then automatically cookies your email customers.
Adroll has a significant CRM retargeting platform,copy and paste,
https://www.adroll.com/product/crm
Like the other retargeting techniques,your email customers will see your ads as they browse the web for related products and services.
Retargeting is significant because many enquirers who bounce or leave your list can still be very much interested in the products or services which you have to offer.
You never know the reason why you've lost enquirers or customers
The complexity and convoluted nature of the web, presents many reasons besides not interested at that specific time of bouncing off your site.
https://adespresso.com/guides/facebook-ads-optimization/facebook-pixel-guide/
You just don't luck into things as much as you'd like to think you do. You build step by step, whether it's friendships or opportunities. Barbara Bush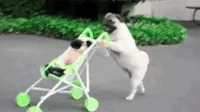 Thank you so much for visiting my IBOtoolbox site and reading my Blog, please leave a comment,I truly appreciate it. Leave your site's link. I wish you health, wealth, and wisdom.
Fran Cassady
Cassady Online LLC
Cassnethosting
http://www.StartYourOwnBizNow.com/?cp=lv1HTtJr
http://startyourownbiznow.com/
If you're looking to generate an additional income or wish to get started online, I'll share with you, a simple system which is helping people achieve their financial goals. Please take a few minutes to see how you could benefit by clicking the links below, or click here for important information.
35 Reasons WHY We Have Paid Out Over 10 Million In Commissions… (OMG You Gotta See This)
http://www.StartYourOwnBizNow.com/?rd=qg6kfGCg
[Auto-Mailer System] Promote YOUR Website To Over 500,000 Websites (SEO Optimizer Pro Included)
http://www.StartYourOwnBizNow.com/?rd=kf3wu88d
[ Lifetime Membership in 12 Traffic Generation Sites ] A LIFETIME Of Traffic at ZERO Cost!
Don't miss this Go here now=>>> http://www.StartYourOwnBizNow.com/?rd=nh3M5j7i
Please friend me on Facebook
https://www.facebook.com/francis.cassady


http://www.StartYourOwnBizNow.com/?rd=el7bXlTU
Francis Cassady's Bio
I retired in network engineering from Qwest Corporation,now Century Link Corporation.I'd volunteered for two years with RSVP (retired seniors volunteer program),guardians angels retirement community,Minnesota Responds (public health volunteer),and the Elk River food shelf. I also work out in the gym,so I studied and received a NASM certification for personal training.I had a significant surgery in October of 2010 and again in September of 2011.When I was at home recuperating ,I started an online business,Cassady Online LLC, main sites are Startyourownbiznow.com,Frassadys.com and Cassnethosting.com-a professional hosting and site builder. I'm a Blogger,Affiliate and Internet Marketer.