Francis Cassady 102917
Answeing Machine Messages
Hello! If you leave a message, I'll call you soon. If you leave a sexy message, I'll call you sooner.
Hi. I'm probably home. I'm just avoiding someone I don't like. Leave me a message and, if I don't call you back, it's you.
Cooperation fosters Personal Development
Or is it the Converse?
The power of personal development goals is available to everyone.
You may not understand fully these goals however,all of you have the ability to develop them and put them into use.
It is available to you whether you understand it's internal workings or not.
Some SBOers are not accomplished in setting professional development goals, but you can learn from the repertoire of simple Hello!
Personal Development Goals will make you Healthy,Wealthy,and Wise
You can change your life dramatically,by exploring the depths of personal growth.
Let's take a look at personal development, apply some of its simple techniques,and show some dramatic improvement by this application.
If you look deep enough,you can see wonderful things happening in your lives everyday.
You have to filter the negative ,but as sure as you see the sun and the sky each day, you can find great people- even miraculous people.
You may have heard the story of paramedics who get to the scene of an accident and find out a motor cyclist hit a minivan at 80 MPH while it was stopped on the side of the road.
He flew through the back window, through to the front,and survived without a scratch on him, no broken bone no head trama.
You don't have to go to the Bible to hear of truly miraculous recoveries in our era.
One of greatest things I can recall is that when people are truly hurting or devastated,people respond.
Witness 9/11 or hurricane Harvey for example,and how people responded to calls of help and assistance
There are miracles that ordinary people, just like you and me, are performing all over the planet.
Miracles like, turning financial ruin into avalanches of wealth and abundance,you've all heard of several homeless people who are now making thousands of dollars online.
Online entrepreneurs who do care about the progess of the IMers to whom they're imparted their IM knowledge.
Miracles are happening right now where human beings come together and cooperate,people are able to reclaim failed relationships and heal emotional hurts that have festered over many years.
Witness, the new treatment, that has worked to cure cocaine and other addictions called TMS for transcranial magnetic stimulation
The dominion of supernatural recovery is not a asset of decades-far-removed memory.
It does not lie in some distant mystical land or with metaphysical creatures who have studied ancient secluded arts for decades.
The power of miracles lies right here in the present. Why? Because of the power of Cooperation.
This power can be taken by you right now in the form of personal development goals.
People who live in their emotional past are unable to take advantage of their personal development techniques,such as self hypnosis,sublimation,and positive reaffirmations.
That is because past experiences and negativity,overwhelm clear positive,and progressive thoughts.
It is negative experiences that you've had,that lead you to form that way of thinking and feeling.
You must take responsibility for your mistakes,realizing that we all make them, but in order to pursue personal development goals you must own up and then let them go.
The secret to personal development in your life is to become as clear as possible,on what you want to achieve,and how you must act to achieve it.
If you follow the course-of-action of only the things you need to do in your personal development plan,then you will by sure force-of-focus achieve those goals.
The issue, is when you don't think of personal development goals,you lose focus, your mind tends to wander to the negative and irrelevant past .
You may think it hopeless to try personal development,because of those interfering emotions and negative thoughts.
If you've had a bad relationship,certainly that can enfetter your mind and prevent you from trusting people.
The pain always seems to surface.
Do you want to disassociate your mind from the distant but persistent past?
What you perceive today,how you perceive reality, is based on your persistent predominant thoughts,emotions,and beliefs.
Consciousness itself is the impetus that shapes the physical universe and the realities that comprise it.
That consciousness must be correct!
Since consciousness drives reality by our persistent thoughts and subsequent actions, you actually create your own reality.
The first step to personal development goals in your life is to take full responsibility for everything that you have created so far.
Failed relationships,jobs that don't work out,loss of money, unfilled potential.
On the other hand,solid relationships, consummate jobs and accomplished personal development goals.
By taking responsibility you regain your personal development advantage, because by taking action and planning,you will regain significant control.
You know what you've done in the past,but by taking control,you not only shape that reality of the past,you also are in charge of the future.
If you look at the good things that are happening now,and feel how you're thinking about that,it's happy thoughts.
But if you think about what should be,what you should have done,and look at what you do not have,you are playing into the uncontrolled subconscious.
If you play this recording over in your mind,then you have chronic negative reaffirmations of the subconscious past.
To elaborate your personal development goals, begin by examining your past, as well as the present .
Get in tune with your emotions,thoughts,and beliefs.
When you're in the "zone" where time stands still,you are focused and mentally doing, not only what you want to do,but also what you are meant to do.
When not in the zone,you are unhappy,your emotions are off,you're not feeling good about yourself,you are not steering toward your professional development goals .
You are focused incorrectly on goals that you do not want,things you do not want,you're focused on negative past experiences.
You can put yourself back on track,get back to that core, by taking control,changing the mindset,and doing what you love to do,focusing on smart goals.
Happiness will return,you'll regained control,getting back doing what you love and creating what you truly enjoy,you're in the zone,you have forgiven and forgotten.
As you gain more control and you've come to grips with that negative past,your fears will be ameliorated,and the negativity will be removed.
Now it's very interesting that you don't see your faults,because you're well focused on the target.
Ask a good friend,and if they're truly a good friend, then they'll be able to tell you traits about yourself which you are totally unaware,or you've denied.
In your personal development plan template,you become more aware and more willing to end this self-deceit.
As your personal development plan grows,and matures, you are more and more in control.
You eliminate this self delusion and negativity from the past.
Your plan becomes ingrained in our subconscious mind,your focus becomes more easy,your life is now changing and evolving.
You have significant control,you've learned from the past and admit it,you have forgiven and been forgiven,but you're moving ahead steadily, positively,doing what nature intended you to do.
You're going to go through tough times – that's life. But I say, 'Nothing happens to you, it happens for you.' See the positive in negative events. Joel Osteen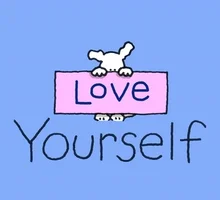 Thank you so much for visiting my IBOtoolbox site and reading my Blog, please leave a comment, I love communication,I truly appreciate it. Leave your site's link. I wish you health, wealth, and wisdom.
Fran Cassady
Cassady Online LLC
http://Cassnethosting.com
http://startyourownbiznow.com/
If you're looking to generate an additional income or wish to get started online, I'll share with you, a simple system which is helping people achieve their financial goals. Please take a few minutes to see how you could benefit by clicking the links below, or click here for important information.
35 Reasons WHY We Have Paid Out Over 10 Million In Commissions… (OMG You Gotta See This)
http://www.StartYourOwnBizNow.com/?rd=qg6kfGCg
[Auto-Mailer System] Promote YOUR Website To Over 500,000 Websites (SEO Optimizer Pro Included)
http://www.StartYourOwnBizNow.com/?rd=kf3wu88d
[ Lifetime Membership in 12 Traffic Generation Sites ] A LIFETIME Of Traffic at ZERO Cost!
Don't miss this Go here now=>>> http://www.StartYourOwnBizNow.com/?rd=nh3M5j7i

Francis Cassady's Bio
I retired in network engineering from Qwest Corporation,now Century Link Corporation.I'd volunteered for two years with RSVP (retired seniors volunteer program),guardians angels retirement community,Minnesota Responds (public health volunteer),and the Elk River food shelf. I also work out in the gym,so I studied and received a NASM certification for personal training.I had a significant surgery in October of 2010 and again in September of 2011.When I was at home recuperating ,I started an online business,Cassady Online LLC,the main sites are Startyourownbiznow.com,Frassadys.com and Cassnethosting.com-a professional hosting and site builder. I'm a Blogger,Affiliate and Internet Marketer.