Francis Cassady 030518
A bit of Rodney
My wife's such a bad cook, the dog begs for Alka-Seltzer. My wife is such a bad cook, in my house we pray after the meal.
I went to a massage parlor. It was self-service. "People say fish is good for a diet. But fish should never be cooked in butter.
Fish should be cooked in its natural oils – Texaco, Mobil, Exxon…" "I have nothing but troubles with my car. Every Sunday I take my family out for a push.
CTAs Direct
A negative at the end of a offer or sales funnel, is not the end-of-the road relationship between vendor and inquirer or lead.
You must continue on the marketing path,and give your lead more chances to give you an affirmative.
You need to increase your CTAs in your copy, by doing this you're multiplying your chances of getting compliance. You basically need to make it tougher for your lead to say no. Opt-ins, and other CTAs, can be strategically placed on your site, in a banner, on the side scroll,or in a pop-up. You don't want to have just one CTA at the end of your copy. https://cdn2.hubspot.net/hub/53/file-13222290-pdf
Keep in mind, one of the primary concerns your site has is to be sure that your enquirer knows what your site is all about and what you have to offer.
Obviously,you need to be very clear on where to apply for your offer.
As you make it abundantly clear on what you'll get, and where to apply.
The rule-of-thumb for internet marketers was a simple quid pro quo. That's changed as competition has increased,and the levels and sources of traffic has proliferated.
Now IMers offer bonuses as inducements.
You could offer a free relevant ebook,or a 20% discount on your offer.
Now points-of-contact becomes significant in marketing, as you may get a like or become a friend on Facebook,join a group on Google Plus,or have an inquirer become a Twitter follower.
Obviously,another significant marketing network is Linkedin with 300 million members. But Linkedin is significantly different from
Facebook,because Facebook is friend and social oriented platform, and Linkedin is more business oriented.
Professional people looking to become aquainted. Here you build your professional identity online and stay in touch with colleagues,clients,and customers.
You need to add value as you make these connections,then you can have and maintain a significant customer base.
You add-value on Linkedin by seting a social media mutimedia widget and simply clicking the Linkedin icon after you install your article on your blog.
It's like having a highly compliant email list, your email recipients stay and are highly responsive to your offers,because they know you are a diligent business person,and offer significant value.
It's like when you worked that bricks and mortar hourly pay job, those that added the most value to the business for the business owner, received the most attention.
As an online marketer you're now the owner,and the bonuses or value now become an important part of your repertoire and of your brand.
You become your brand, or maybe the converse. So make it very difficult to say no with a strategically placed pop-up and an irresistible CTA.
You've done the work before you tout with the CTA. Your CTA directs, but your value-add blog,bonus,plus your brand sway.
Really, the only thing that makes sense is to strive for greater collective enlightenment. Elon Musk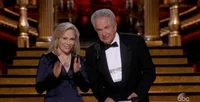 Thank you so much for visiting my IBOtoolbox site and reading my Blog, please leave a comment, I love communication,I truly appreciate it. Leave your site's link.
I wish you health, wealth, and wisdom.
Fran Cassady Cassady Online LLC
http://Cassnethosting.com
http://startyourownbiznow.com/
If you're looking to generate an additional income or wish to get started online, I'll share with you, a simple system which is helping people achieve their financial goals.
Please take a few minutes to see how you could benefit by clicking the links below, or click here for important information.
35 Reasons WHY We Have Paid Out Over 10 Million In Commissions… (OMG You Gotta See This) http://www.StartYourOwnBizNow.com/?rd=qg6kfGCg [Auto-Mailer System] Promote YOUR Website To Over 500,000 Websites (SEO Optimizer Pro Included) http://www.StartYourOwnBizNow.com/?rd=kf3wu88d [ Lifetime Membership in 12 Traffic Generation Sites ] A LIFETIME Of Traffic at ZERO Cost! Don't miss this Go here now=>>> http://www.StartYourOwnBizNow.com/?rd=nh3M5j7i
Please friend me on Facebook https://www.facebook.com/francis.cassady

Francis Cassady's Bio
I retired in network engineering from Qwest Corporation,now Century Link Corporation.I'd volunteered for two years with RSVP (retired seniors volunteer program),guardians angels retirement community,Minnesota Responds (public health volunteer),and the Elk River food shelf. I also work out in the gym,so I studied and received a NASM certification for personal training.I had a significant surgery in October of 2010 and again in September of 2011.When I was at home recuperating ,I started an online business,Cassady Online LLC,the main sites are Startyourownbiznow.com,Frassadys.com and Cassnethosting.com-a professional hosting and site builder. I'm a Blogger,Affiliate and Internet Marketer.