Francis Cassady 120517
Double Click Delete
IMers know that WordPress is the best software to use to build a blog.
The reason for this is that it is relatively simple to use,and it's a complete blogging and content management platform.
Recall,it is an "open source" software,which means that it's gratis,and anyone from any part of the world,can work on it,enhancing it and add to it.
In addition, you can build a WordPress site for free, it's the domain, hosting, and other amenities for which you must pay.
The open source blogging platform was started in 2003,but has evolved into a content management system,because of the evolution of plugins and widgets.
Basically,plugins and widgets allow the expanding capabilities of the platform.
Also, they allow significant designers of plugins and widgets to continually enhance the platform.
WordPress gives the website administrator significant control over the WP site, by way of the WP dashboard or admin.
However,like any software,there are significant quirks,and there can be mismatches and quirks in primarily the plugins,but also in the widgets.
So your site can get knocked down,but by a mismatched or quirky plugin or widget.
It's really quite amazing that WordPress has been able to continually move the software forward,with the pervasive designers and disparate add-ons.
Obviously, one of the predominant issues is matching the release number of WordPress with the release number of the plugin or widget.
So you can have an older version of WP and a plugin engineered for the newest version.
Or conversely,you can have the newest version of WP and a plugin or widget engineered for an older version.
Normally the "detail" of the plugin or widget will give you the "Requires WordPress Version" e.g., 3.3 or higher;it will give the "Compatible up to",e.g.,4.1;it will give you the "Downloaded" (how many times it been downloaded)
Mismatches or quirks can be two of the main issues if your site fails.
Most of the time with a quirk or a mismatch,you'll see the problem soon enough,as your site will behave differently.
You can obviously fix this by deleting the new add-on.
But what happens if you can't access your site?
Well you'll need to go to your WP C-Panel,go to: public_html/wp-content/plugins,find the offensive plugin,left click to highlight,right click for the pulldown,then double click delete.
Keep in mind,that a WP failure can also be caused by other issues, that are probably not nearly as common as a defective or mismatched plugin.
For example you can have corrupted files or a corrupted database.
So you need to regularly back up your blog.
There are several ways to do this,but one of the ways is to upload a backup-your-site WP plugin.
Obviously,you want to be able to recover quickly in the event of a server failure,or website code contamination.
In CPanel hosting, click Applications at the top of the CPanel,
Sometimes a plugin can fail,after you've upgraded your version of WordPress,as it now becomes mismatched.
At that point,you either switch back to the earlier version of WordPress,or you methodically disable each plugin until you find the offender.
Remember you need to verify that you've a new backup of your site, before you upgrade to a newer version of WP.
There are several ways to troubleshoot,you can disable plugins one at a time and check for correct functionality, or you can disable all the plugins and check for functionality.
If you disable all the plugins,then you conversely enable each plugin back one at at time and check for proper functionality after the individual enable.
Once you find the corrupt or mismatched plugin,then obviously you'll need to either update the plugin or get a substitute plugin.
WordPress can also look for database corruption,this is much more rare,but can happen.
If you are getting a "error establishing a database connection",then you can add a line to your wp-config.php file:define('WP_ALLOW_REPAIR', true);
Once you have done that, you can see the settings by visiting this page: http://www.yoursite.com/wp-admin/maint/repair.php.
WP can then automatically fix an issue.
There is also the possibility of repairing the database at www.yoursite.com/cpanel, go to "databases" => MySQL Databases,there you'll find the functionality to check or repair the database.
Heres a video showing how to delete the corrupted database and reinstall from WordPress.org: https://www.youtube.com/watch?feature=player_embedded&v=dEaywhvJmV8.
Obstacles are those frightful things you see when you take your eyes off your goal. Henry Ford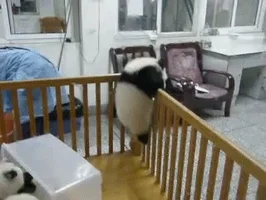 Thank you so much for visiting my IBOtoolbox site and reading my Blog, please leave a comment, I love communication,I truly appreciate it. Leave your site's link. I wish you health, wealth, and wisdom.
Fran Cassady
Cassady Online LLC
http://Cassnethosting.com
http://startyourownbiznow.com/
If you're looking to generate an additional income or wish to get started online, I'll share with you, a simple system which is helping people achieve their financial goals. Please take a few minutes to see how you could benefit by clicking the links below, or click here for important information.
35 Reasons WHY We Have Paid Out Over 10 Million In Commissions… (OMG You Gotta See This)
http://www.StartYourOwnBizNow.com/?rd=qg6kfGCg
[Auto-Mailer System] Promote YOUR Website To Over 500,000 Websites (SEO Optimizer Pro Included)
http://www.StartYourOwnBizNow.com/?rd=kf3wu88d
[ Lifetime Membership in 12 Traffic Generation Sites ] A LIFETIME Of Traffic at ZERO Cost!
Don't miss this Go here now=>>> http://www.StartYourOwnBizNow.com/?rd=nh3M5j7i
Please friend me on Facebook
https://www.facebook.com/francis.cassady


http://www.50000FreeVisitors.com/?id=35177
Francis Cassady's Bio
I retired in network engineering from Qwest Corporation,now Century Link Corporation.I'd volunteered for two years with RSVP (retired seniors volunteer program),guardians angels retirement community,Minnesota Responds (public health volunteer),and the Elk River food shelf. I also work out in the gym,so I studied and received a NASM certification for personal training.I had a significant surgery in October of 2010 and again in September of 2011.When I was at home recuperating ,I started an online business,Cassady Online LLC,the main sites are Startyourownbiznow.com,Frassadys.com and Cassnethosting.com-a professional hosting and site builder. I'm a Blogger,Affiliate and Internet Marketer.