Francis Cassady 120817
No Money!
A man walks into a bar and says, "Give me a beer before the problems start!"
He drinks the beer and then orders another saying, "Give me a beer before the problems start!"
The bartender looks confused. This goes on for a while, and after the fifth beer the bartender is totally confused and asks the man "When are you going to pay for these beers?"
The man answers, "Now the problems start!"
Infuse Yourself
If you want to start up a blog, the best thing to do is just find a topic you care about and get started.
Obviously, if your visitors like your posts, they will most likely return to read new blogs.
Whether you want to create a humor blog or one related to IM, or another niche,anyone can create a unique and interesting blog.
If you are planning to start up your own blog, think carefully about what you want to write about.
Don't just write about what you think others will want to hear.
You really need to infuse yourself, your personality,a bit of reality into your posts.
Write what you enjoy, or even about what actually happened to you.
People love reality, and reality is always better and more interesting than fantasy.
Be yourself, be real and your blog posts will jump out with exciting, interesting information.
Since blogs are written on a more personal level, you should avoid writing in formal tones.
This will make it easier for the reader to relate to you on a personal level.
This will keep your readers coming back later on to read more of the blogs you write.
Use pictures in your content. Have you ever heard of the quote, "A picture's worth a thousand words?
This is especially important when blogging. Also, very important when writing a technical blog.
Pictures you post can show more than your words can portray.
Pictures can also change the entire mood of the piece,from dull to interesting.
Use stirring titles that will generate responses or debates.
Interesting titles that'll compel.
Make your titles intriguing enough to entice your readers to continue reading, and voice their opinion.
Relevant questions that beg the reader to include their thoughts.
Be sure to add supporting information like infographics.
You can use video content,or podcasts, or just use alternative creative application on your posts, like PDF booklets, Whitepapers or templates.
Even something like a simple download page for your blog can make for many more visits to your blog.
To convert an article to an MP3 audio file go here, http://www.fromtexttospeech.com/
Try to increase the excitement of your blog by creating templates for your blogs.
This is very important, blogs can look boring and unattractive, even if they've something significant offered.
With a little bit of tweaking, you can completely change your viewers impression of your blog.
With a few splashes of design, you can really make a great impression.
Make your blog a primary source of information on the topic.
With a simple read through your site, your viewer should feel like they have a thorough understanding of your niche.
This will ensure that your readers will come back to your site when they have more questions on the topic.
IMers and SBOs have the potential to create a popular blog when content is value-add and/or interesting.
Remember that you can build content from ideas on the WWW.
One great piece about the Internet is that like the stars, there's an infinite amount of information and ideas.
https://firstsiteguide.com/how-to-start-a-blog.pdf
By three methods we may learn wisdom: First, by reflection, which is noblest; Second, by imitation, which is easiest; and third by experience, which is the bitterest. Confucius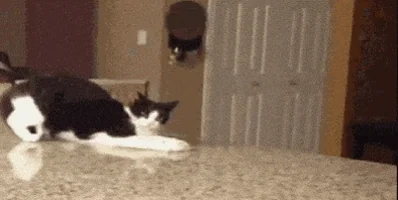 Thank you so much for visiting my IBOtoolbox site and reading my Blog, please leave a comment, I love communication,I truly appreciate it. Leave your site's link. I wish you health, wealth, and wisdom.
Fran Cassady
Cassady Online LLC
http://Cassnethosting.com
http://startyourownbiznow.com/
If you're looking to generate an additional income or wish to get started online, I'll share with you, a simple system which is helping people achieve their financial goals. Please take a few minutes to see how you could benefit by clicking the links below, or click here for important information.
35 Reasons WHY We Have Paid Out Over 10 Million In Commissions… (OMG You Gotta See This)
http://www.StartYourOwnBizNow.com/?rd=qg6kfGCg
[Auto-Mailer System] Promote YOUR Website To Over 500,000 Websites (SEO Optimizer Pro Included)
http://www.StartYourOwnBizNow.com/?rd=kf3wu88d
[ Lifetime Membership in 12 Traffic Generation Sites ] A LIFETIME Of Traffic at ZERO Cost!
Don't miss this Go here now=>>> http://www.StartYourOwnBizNow.com/?rd=nh3M5j7i
Please friend me on Facebook
https://www.facebook.com/francis.cassady

Francis Cassady's Bio
I retired in network engineering from Qwest Corporation,now Century Link Corporation.I'd volunteered for two years with RSVP (retired seniors volunteer program),guardians angels retirement community,Minnesota Responds (public health volunteer),and the Elk River food shelf. I also work out in the gym,so I studied and received a NASM certification for personal training.I had a significant surgery in October of 2010 and again in September of 2011.When I was at home recuperating ,I started an online business,Cassady Online LLC,the main sites are Startyourownbiznow.com,Frassadys.com and Cassnethosting.com-a professional hosting and site builder. I'm a Blogger,Affiliate and Internet Marketer.