Francis Cassady 041318
Frozen Turkey?
Sarah new young bride calls her mother in tears. She sobs, 'Richard doesn't appreciate what I do for him.'
'Now, now,' her mother comforted, 'I am sure it was all just a misunderstanding.'
'No, mother, you don't understand. I bought a frozen turkey roll and he yelled and screamed at me about the price.'
'Well, the nerve of that lousy cheapskate,' says her mum. 'Those turkey rolls are only a few dollars.'
'No, mother it wasn't the price of the turkey. It was the airplane ticket.' "Airplane ticket…." What did you need an airplane ticket for?'
'Well mother, when I went to fix it, I looked at the directions on the package and it said: "Prepare from a frozen state," so I flew to Alaska.'
Make It Appealing
What does it take to bring in leads, referrals, and MLM members?
What's the mentality of those who get it done?
First,they understand when promoting, you never promote a sales page or a buy now order page.
Second ,they know that you only promote landing pages, or squeeze pages that contains a significant free offer.
Keep in mind the word "significant" , because offering an eBook may come across now as trite.
The name of the game is to generate leads or referrals.
These people will become your clients and /or your email list members.
You can see that the most significant piece of online marketing is Landing Page psychology.
The most important piece of the Landing Page is the free giveaway.
Recall, you can't promote a membership or a professional subscription to safelists, TEs, or even Solo Ads.
In fact, most advertising sites will advise against that, they'll advise landing page only.
Rotate4all, a popular rotator that's relatively inexpensive, advises landing page primarily, but some sales obviously can be made.
The reason is that it has world-wide scope; its rotator runs 24/7 simultaneously on hundreds of popular high-traffic sites.
The take-away here is that you can't promote the a professional Membership or other paid product offers to Safelists-even sites like Herculist.
You should be promoting landing pages to the Safelists with significant free offers.
Once opted-in you can generate sales by enticing someone to inquire about free traffic offers for example.
Are you out of luck if you can't offer free traffic?
Not necessarily, some major brand have landing pages that don't offer free traffic, but they're able to make the freebie very appealing.
Need to get people comfortable before you ever go to the buying mode.
Some of the best affiliate companies understand this concept very well.
Aren't you more likely to respond to an advert lp when you are offered something for free?
Recall,sales is about building trust and growing relationships with people.
It starts with a referral and can convert to a sale/upgrade if you have patience and follow procedure.
Procedure is starting to nurture what you hope is a valuable business relationship.
Focus is always on promoting to generate leads and referrals or sign ups.
As you know, it can be a number's game, as the more leads you have the more potential customers you have.
Master these fundamental skills, and you'll be on your way to building a long-lasting on-line enterprise, not a get-lucky-here-and-there online enterprise.
Good judgment comes from experience, and a lot of that comes from bad judgment. Will Rogers
Wolves finally in the NBA Playoffs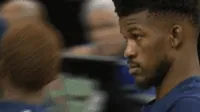 Thank you so much for visiting my IBOtoolbox site and reading my Blog, please leave a comment,I truly appreciate it. Leave your site's link. I wish you health, wealth, and wisdom.
Fran Cassady
Cassady Online LLC
Cassnethosting
http://www.StartYourOwnBizNow.com/?cp=lv1HTtJr
http://startyourownbiznow.com/
If you're looking to generate an additional income or wish to get started online, I'll share with you, a simple system which is helping people achieve their financial goals. Please take a few minutes to see how you could benefit by clicking the links below, or click here for important information.
35 Reasons WHY We Have Paid Out Over 10 Million In Commissions… (OMG You Gotta See This)
http://www.StartYourOwnBizNow.com/?rd=qg6kfGCg
[Auto-Mailer System] Promote YOUR Website To Over 500,000 Websites (SEO Optimizer Pro Included)
http://www.StartYourOwnBizNow.com/?rd=kf3wu88d
[ Lifetime Membership in 12 Traffic Generation Sites ] A LIFETIME Of Traffic at ZERO Cost!
Don't miss this Go here now=>>> http://www.StartYourOwnBizNow.com/?rd=nh3M5j7i
Please friend me on Facebook
https://www.facebook.com/francis.cassady
http://startyourownbiznow.com/5241/
http://homebusinessourway.com/banners/50K_1.gif
http://www.StartYourOwnBizNow.com/?rd=el7bXlTU
Francis Cassady's Bio
I retired in network engineering from Qwest Corporation,now Century Link Corporation.I'd volunteered for two years with RSVP (retired seniors volunteer program),guardians angels retirement community,Minnesota Responds (public health volunteer),and the Elk River food shelf. I also work out in the gym,so I studied and received a NASM certification for personal training.I had a significant surgery in October of 2010 and again in September of 2011.When I was at home recuperating ,I started an online business,Cassady Online LLC, main sites are Startyourownbiznow.com,Frassadys.com and Cassnethosting.com-a professional hosting and site builder. I'm a Blogger,Affiliate and Internet Marketer.