Francia Cassady 110917
This Diet Worked
A woman was terribly overweight, so her doctor put her on a diet.
"I want you to eat regularly for 2 days, then skip the next day, and repeat this procedure for 2 weeks. The next time I see you, you'll have lost at least 5 pounds," the doctor assured.
When the woman returned, she shocked the doctor by losing nearly 20 pounds.
"Why, that's amazing!" the doctor said, "Did you follow my instructions?"
The woman nodded and said, "I'll tell you though, I thought I was going to drop dead that third day."
"From hunger?" "No, from skipping!"
Make It Go Viral
Virality is important to the IMer not only because of the significant number of people that your contents reaches, but also, it can spread your name and your Business name quickly.
With a Call-to-action ,or link to your site, this is a significant way to drive traffic.
Lets talk about some of the pieces or better the emotions that need to be incorporated into content to make it go viral.
Emotions
People are emotional by nature, so if a piece of content gets an emotional response, then people will want others to see the content.
Some of the predominant types of emotion that are primordial in nature are happiness, sympathy or empathy, inspiration, sadness, shock and/or anger.
Another, to which I'll call to your attention, is provocation, in which content can make you think.
Scandal
People turn into a scandal very quickly.
They also tune into weird events, or mysteries, in which a person goes missing or is murdered mysteriously.
Truly amazing how reality is much more weird and interesting than fantasy.
Laughter
Content is always relevant in this context. Funny content has a tendency to spread quickly because people love to share amusing and hilarious content with friends,family, peers, associates and followers.
Memes are almost taking over for video,but not quite. here's a let me love you meme.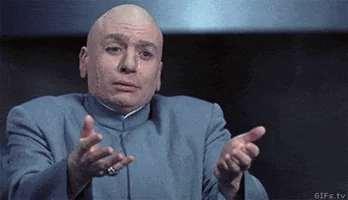 Create your own meme here, https://giphy.com/create/gifmaker.
<iframe width="854″ height="480″ src="https://www.youtube.com/embed/PMpQUsQcJFg" frameborder="0″ allowfullscreen></iframe>

Concise Content
Be sue to keep your contents short and right to the point.
Interesting videos that are concise have a greater chance to go viral.
I believe short video actually originated the meme and the gif.
Controversy
Controversy is alway apt to go viral,however , from a marketing perspective,it may be best to state the Controversy objectively,rather than take a side.
Outrageous
People tend to be attracted to the unique, bizarre and the outrageous, which is why My 600 LB Life is so popular on tv.
Also, The reality tv show "Hoarders".
You can see why these reality tv shows are so popular,because they are so outrageous.
Use your imagination to amuse Internet users with contents that could be funny, notorious or absurd.
Keep in mind, what I'd said above, that reality is always the most interesting content.
Take some risks and push the limits.
The measure of who we are is what we do with what we have. Vince Lombardi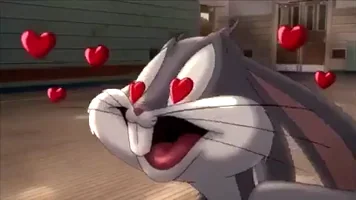 Thank you so much for visiting my IBOtoolbox site and reading my Blog, please leave a comment, I love communication,I truly appreciate it. Leave your site's link. I wish you health, wealth, and wisdom.
Fran Cassady
Cassady Online LLC
http://Cassnethosting.com
http://startyourownbiznow.com/
If you're looking to generate an additional income or wish to get started online, I'll share with you, a simple system which is helping people achieve their financial goals. Please take a few minutes to see how you could benefit by clicking the links below, or click here for important information.
35 Reasons WHY We Have Paid Out Over 10 Million In Commissions… (OMG You Gotta See This)
http://www.StartYourOwnBizNow.com/?rd=qg6kfGCg
[Auto-Mailer System] Promote YOUR Website To Over 500,000 Websites (SEO Optimizer Pro Included)
http://www.StartYourOwnBizNow.com/?rd=kf3wu88d
[ Lifetime Membership in 12 Traffic Generation Sites ] A LIFETIME Of Traffic at ZERO Cost!
Don't miss this Go here now=>>> http://www.StartYourOwnBizNow.com/?rd=nh3M5j7i

Francis Cassady's Bio
I retired in network engineering from Qwest Corporation,now Century Link Corporation.I'd volunteered for two years with RSVP (retired seniors volunteer program),guardians angels retirement community,Minnesota Responds (public health volunteer),and the Elk River food shelf. I also work out in the gym,so I studied and received a NASM certification for personal training.I had a significant surgery in October of 2010 and again in September of 2011.When I was at home recuperating ,I started an online business,Cassady Online LLC,the main sites are Startyourownbiznow.com,Frassadys.com and Cassnethosting.com-a professional hosting and site builder. I'm a Blogger,Affiliate and Internet Marketer.