Francis Cassady 122017
pass the baked beans
One One day I met a sweet gentleman and fell in love. When it became apparent that we would marry, I made the supreme sacrifice and gave up beans.
Some months later, on my birthday, my car broke down on the way home from work. Since I lived in the countryside I called my husband and told him that I would be late because I had to walk home.
On my way, I passed by a small diner and the odor of baked beans was more than I could stand.
With miles to walk, I figured that I would walk off any ill effects by the time I reached home, so I stopped at the diner and before I knew it, I had consumed three large orders of baked beans.
All the way home, I made sure that I released all the gas.
Upon my arrival, my husband seemed excited to see me and exclaimed delightedly: "Darling I have a surprise for dinner tonight."
He then blindfolded me and led me to my chair at the dinner table. I took a seat and just as he was about to remove my blindfold, the telephone rang.
He made me promise not to touch the blindfold until he returned and went to answer the call.
The baked beans I had consumed were still affecting me and the pressure was becoming most unbearable, so while my husband was out of the room I seized the opportunity, shifted my weight to one leg and let it go.
It was not only loud, but it smelled like a fertilizer truck running over a skunk in front of a pulpwood mill.
I took my napkin from my lap and fanned the air around me vigorously.
Then, shifting to the other cheek, I ripped off three more. The stink was worse than cooked cabbage.
Keeping my ears carefully tuned to the conversation in the other room, I went on like this for another few minutes.
The pleasure was indescribable. When eventually the telephone farewells signaled the end of my freedom, I quickly fanned the air a few more times with my napkin, placed it on my lap and folded my hands back on it feeling very relieved and pleased with myself.
My face must have been the picture of innocence when my husband returned, apologizing for taking so long.
He asked me if I had peeked through the blindfold, and I assured him I had not.
At this point, he removed the blindfold, and twelve dinner guests seated around the table chorused: "Happy Birthday!"
Multiple Looks To Convince
IMers who plans to sell goods or services to online markets online must understand the difference between B2B internet marketing and B2C IM marketing.
Many of the basic principles of marketing online two disparate groups are the same,however, there are some differences of which you need to be aware.
Marketing to online businesses can be easier than selling to individual consumers, and profits much greater.
Obviously, one of the biggest differences between B2B IM and B2C IM is that you're no longer trying to sell to a single person.
Business purchasing isn't just a group of people looking at your product or service at the same time and then making a decision.
Business purchasing doesn't take multiple looks to convince, they are activly seeking your product.
If it matches, they'll purchase on first site.
The question of whether to buy or not goes from in a B2C situation can take a lot of time as well as considerable convincing.
Can you see why cookies are set? All the good affiliate sites set cookies.
The best set long term cookies. Amazon ,for example, sets 90 day cookies , but the better affiliate sites set much longer , some for the life of the prospect.
My partner WorldProfit takes it one step further, as you have your own Prospect List.
A list to which you own and have complete control,as well as , the ability to send WP ,Clickbank, JVZoo, or your own personal products.
Obviously,when you're marketing B2C, you're dealing with one set of eyes and only one person to convince.
But,as I'd mentioned many looks are required hence, the SW cookie, and the most important piece ,constant and consistent repetitive adverts.
Most prospects won't buy the first time, but once your products have been put in front of them multiple times in an appealing way, they're more likely to buy.
Isn't that what Internet Marketing is all about , appealing to the senses of prospects who're deeply interesting in your products and services?
With B2B internet marketing the same principle applies, but this favorable and appealing impression must go down a long line of people who must make the decision.
Being constant and consistent is critical with B2B as well, if there are several online companies offering similar wares.
Email marketing is an option for keeping your products and services constant and consistent.
When doing B2B email internet marketing you have to be more careful than when marketing B2C.
Many businesses who receive your email, after agreeing to receive it , are going to be more concerned with the product value and how it matches up with their company.
Recall, with B2C do must be concern about establishing relationships, not unlike the social media.
Now likeability become a significant if not predominant factor.
B2C marketing is also concerned with attractability of the product or service offered, the discount,informal tone, and what the product can do for them.
B2B internet marketing plan, is going to expect a certain level of professionalism in any emails or correspondence.
In B2B you'll need to stay clear of misspellings, broken images and basically anything else that trajects amateur.
Just one person in the chain that sees something in a correspondence they don't like, and your message could be discarded.
Obviously, take extra care with your B2B email marketing plan.
Strictly, professional letter and professional products – no gaffes.
In B2B, you already know your target market very well.
Be sure that all of your B2B internet marketing efforts are professional and focus not on you, but how your product fits their needs.
All life is an experiment. The more experiments you make the better. Ralph Waldo Emerson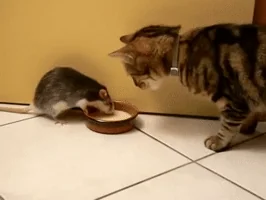 Thank you so much for visiting my IBOtoolbox site and reading my Blog, please leave a comment, I love communication,I truly appreciate it. Leave your site's link. I wish you health, wealth, and wisdom.
Fran Cassady
Cassady Online LLC
http://Cassnethosting.com
http://startyourownbiznow.com/
If you're looking to generate an additional income or wish to get started online, I'll share with you, a simple system which is helping people achieve their financial goals. Please take a few minutes to see how you could benefit by clicking the links below, or click here for important information.
35 Reasons WHY We Have Paid Out Over 10 Million In Commissions… (OMG You Gotta See This)
http://www.StartYourOwnBizNow.com/?rd=qg6kfGCg
[Auto-Mailer System] Promote YOUR Website To Over 500,000 Websites (SEO Optimizer Pro Included)
http://www.StartYourOwnBizNow.com/?rd=kf3wu88d
[ Lifetime Membership in 12 Traffic Generation Sites ] A LIFETIME Of Traffic at ZERO Cost!
Don't miss this Go here now=>>> http://www.StartYourOwnBizNow.com/?rd=nh3M5j7i
Please friend me on Facebook
https://www.facebook.com/francis.cassady

Francis Cassady's Bio
I retired in network engineering from Qwest Corporation,now Century Link Corporation.I'd volunteered for two years with RSVP (retired seniors volunteer program),guardians angels retirement community,Minnesota Responds (public health volunteer),and the Elk River food shelf. I also work out in the gym,so I studied and received a NASM certification for personal training.I had a significant surgery in October of 2010 and again in September of 2011.When I was at home recuperating ,I started an online business,Cassady Online LLC,the main sites are Startyourownbiznow.com,Frassadys.com and Cassnethosting.com-a professional hosting and site builder. I'm a Blogger,Affiliate and Internet Marketer.