Francis Cassady 061417
Mundane Part Of Kids
The internet has become a significant and yet mundane part of kids,teenagers,and young adults lives.
It is already a normal ritual for kids and teenagers to log into their social networking accounts,update their blogs and status,and search current trends online everyday for hours on end.
This is all done from mobile devices,obviously the digital device of choice for Generation X, Millennials,and now many of Generation Z becoming teenagers.
It'll be interesting to see what name they use for the next generation. Maybe generation A?
At any rate,this online interest seems to be vehemently opposed by parents for several reasons.
Some parents are totally in-the-dark that their child is internet savvy, and that kids can use their time online wisely.
Kids are very much at home when they're online,so this concept is not foreign or unreachable.
In fact it can be relatively easy,compared to bagging groceries or having a paper route for example.
The idea here is that they have an inherent technical know-how.As teens start using digital devices very early.
Teens familiarity with the smart phone, ipad, laptop, plus their advanced technical comprehension,and ability to negotiate the internet, facilitates their ability to earn money online.
Let me mention a few examples from Fiverr.
The young imagination is very much alive and well and has contributed to the expansion and success of Fiverr.
You can design an eBook cover, turn a picture into a pixelated caricature, interview a small business owner,dress up as Katy Perry and hold a sign,draw a pencil caricature,make a cell phone video for an online business,post flyers at the local University,and the list goes on ad infinitum.
The Fiverr categories include: graphics and design,writing and translation,video and animation,music and audio,programming and technical, and advertising. (fiverrj)
Copy and paste,the URL to signup at Fiverr. https://www.fiverr.com/
There was a lady who when needing a document reformatted she turned to Fiverr, where you can buy tasks and starting at five dollars.
As she was looking around inside fiverr.com she saw people did voice overs, because she had done some voice over work before making audio books.
On Fiverr, she started offering audio books,MP3s, and other voiceovers consisting of 125 words for five dollars.
After signing on for the Fiverr gig she got an order right away.
Over the next few months, more orders started trickling in to the tune of $300-$600 a month, and then up to $1,000 a month.
Now she works about 30 hours a week, recording out of her self- installed home studio, for Fiverr clients who need audios like voicemails, audiobooks,MP3s, and other narratives,like in videos.
The interesting piece about Fiverr is that you can work with people from all over the entire world.
Here's some of the promotional gigs I'll call to your attention to give you a better idea of the work that
Fiverr gig sellers have on Fiverr:
I will make promotional mini lip balms with your logo
I will create a Silent Movie of your message
I will make any kind of logo design
I will design a stunning and beautiful business card
I will sing a Personalised Christmas song with my Ukulele at the beach
I will write highly persuasive content for your website
I will draw your picture wearing the ugly Christmas sweater
I will create a WordPress Website or WordPress Design
I will put your logo,picture in a snow globe CHRISTMAS
You'll need to figure out not only what you're good at, but also what you enjoy.
Choose what gig you want to do carefully to be sure that you stand out and provide a great product.
It's better to be really good at one gig,rather than be involved in several different categories.
You won't make a lot of money immediately,you'll have to have some patience.
There is always writing articles,with a bit of research,focus, and tenacity,you could not only turn out significant articles for Fiverr customers who need content for their blogs or websites, but also,this would be a serious way to prepare for college life.
I mentioned research because in order to develop valuable content, you must research your subject matter.
Many articles that are written are devoid of worthwhile content.
But overall, Fiverr is an online website to which you as a young person or your teen could foster those hidden  talents.
All the imaginative gigs that I mentioned are Fiverr gigs.
As a young person or your teen,you can not only make money online, but also develop inherent abilities, the development of which will stay with you for your entire life.
Fiverr offers the motivation,and the online entrepreneur gives back the incentive and skill as they keep four dollars out of the five dollars offered Fiverr keeps one dollar.
The goal of education is the advancement of knowledge and the dissemination of truth. John F. Kennedy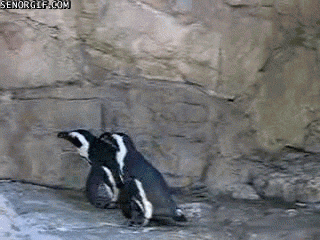 Thank you so much for visiting my frassadys site and reading my Blog, please leave a comment, I love communication,I truly appreciate it. Leave your site's link. I wish you health, wealth, and wisdom.
Fran Cassady
Cassady Online LLC
http://Cassnethosting.com
http://startyourownbiznow.com/
If you're looking to generate an additional income or wish to get started online, I'll share with you, a simple system which is helping people achieve their financial goals. Please take a few minutes to see how you could benefit by clicking the links below, or click here for important information.
35 Reasons WHY We Have Paid Out Over 10 Million In Commissions… (OMG You Gotta See This)
http://www.StartYourOwnBizNow.com/?rd=qg6kfGCg
[Auto-Mailer System] Promote YOUR Website To Over 500,000 Websites (SEO Optimizer Pro Included)
http://www.StartYourOwnBizNow.com/?rd=kf3wu88d
[ Lifetime Membership in 12 Traffic Generation Sites ] A LIFETIME Of Traffic at ZERO Cost!
Don't miss this Go here now=>>> http://www.StartYourOwnBizNow.com/?rd=nh3M5j7i
http://startyourownbiznow.com/5241/
Facebook video course giveaway
http://startyourownbiznow.com/fvcg/
Francis Cassady's Bio
I retired in network engineering from Qwest Corporation,now Century Link Corporation.I'd volunteered for two years with RSVP (retired seniors volunteer program),guardians angels retirement community,Minnesota Responds (public health volunteer),and the Elk River food shelf. I also work out in the gym,so I studied and received a NASM certification for personal training.I had a significant surgery in October of 2010 and again in September of 2011.When I was at home recuperating ,I started an online business,Cassady Online LLC,the main sites are Startyourownbiznow.com,Frassadys.com and Cassnethosting.com-a professional hosting and site builder. I'm a Blogger,Affiliate and Internet Marketer.