Francis Cassady 120117
Opposite of Churn? That's Right it's Freeze
Churn rate is a category to which internet marketers, as well as other bricks and mortar marketers look as a significant measure of online business health.
Maybe more correctly,a significant measure of an infirm business.
Very simply,churn rate is a fancy way of labeling the "Customer Unsubscribe" category.
Obviously, a high percentage in this category will have red flags going up.
An online business with a churn rate that is equal to its rate of growth will have no net growth.
It could also be losing money because of it's overhead, from hosting, advertising,domains,software,and solo ads all the expenses used to keep a viable online enterprise.
You know,the stuff you need to acquire customers.
No matter how you measure it: an overall number, a percentage, a dollar figure, or churn rate, a high churn rate should incentivize you to get it going in the other direction.
Keep in mind, that it's easier to retain customers than to reacquire them after they are churned.
The initial piece to remember about churn rate is to make a great first impression.
You understand how important first impressions are when you meet someone for the first time or do a job interview.
Recall,enthusiasm is the predominate trait in a job interview,we'll reverse the situation,and your enquirer is looking for the same.
If you don't appear excited about the opportunity of working with a new subscriber, the subscriber won't be excited about the opportunity to join your business.
When someone signs up for your mailing list,or subscribes to your services, you want them to be excited about being part of your group.
Here's some interesting ideas for that welcoming email-you know the first email in your follow up series:
write a enthusiastic welcoming note
give away bonuses and freebies
emphasize your business perks
For example, you'll get all the best notifications, tips, products, content,and newsletters that Frassady's.com has to offer—right to your inbox.
keep the offers and calls-to-action for subsequent emails
Click here for some welcome email templates.
The content in the image also gives a great welcome message, as it elicits enthusiasm and lists what Sweaty Betty has to offer.
You're looking for a deliberate and firm decision.You want the enquirer to become an excited subscriber and permanent customer.
You don't want an enquirer to be wary,and on guard,ready to be churned after the first marketing email you send out.
It's all about that first impression.
Next,you'll need your website to look professional and have user experience design.
Your website represents you and your company,so it needs to stand out,and be organized correctly.
That means having landing pages optimized for your search terms,and the pathways people use to reach them.
You'll need to really explain who you are and what you've done in an interesting,compelling,and honest way.
Your site should include your bio,and mention your expertise, years of experience and any unique qualities or details that set you apart.
If you're able to make that compelling and enthusiastic initial impression to your subscriber be sure to over deliver on subsequent correspondence.
Be prepared to go the extra mile on all subscriber requests.
Your immediate churn rate will be determined by how well you deliver to fulfill your subscribers expectations.
Here's a pdf from Matt Lloyd,click here.
Keep in mind, that if you advise your email subscribers that you'll show them how to build an effective landing page, then you need to followup on the entire process and prcedure.
Also, ask for the help of other landing page experts,through pdfs and videos,so your subscribers will get a different and full perspective.
In this way,you build a lasting trustful relationship.
Always watch the most successful site owners in your niche,because you always learn and advance from competition.
You'll need to constantly challenge yourself,and work continually in order to have value-add offers that actually help your customers.
It's quite difficult now days to become an industry leader, because of the numbers of persons on the web and competition in your niche.
But if you have an abiding online enterprise with a professional website,give value,provoke enthusiasm, be a regular upfront person, the leader piece will take care of itself and churn rate,will freeze and then abate.
I went to a restaurant that serves 'breakfast at any time'. So I ordered French Toast during the Renaissance. Steven Wright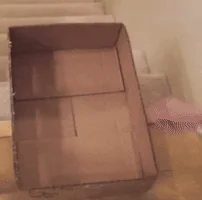 Thank you so much for visiting my IBOtoolbox site and reading my Blog, please leave a comment, I love communication,I truly appreciate it. Leave your site's link. I wish you health, wealth, and wisdom.
Fran Cassady
Cassady Online LLC
http://Cassnethosting.com
http://startyourownbiznow.com/
If you're looking to generate an additional income or wish to get started online, I'll share with you, a simple system which is helping people achieve their financial goals. Please take a few minutes to see how you could benefit by clicking the links below, or click here for important information.
35 Reasons WHY We Have Paid Out Over 10 Million In Commissions… (OMG You Gotta See This)
http://www.StartYourOwnBizNow.com/?rd=qg6kfGCg
[Auto-Mailer System] Promote YOUR Website To Over 500,000 Websites (SEO Optimizer Pro Included)
http://www.StartYourOwnBizNow.com/?rd=kf3wu88d
[ Lifetime Membership in 12 Traffic Generation Sites ] A LIFETIME Of Traffic at ZERO Cost!
Don't miss this Go here now=>>> http://www.StartYourOwnBizNow.com/?rd=nh3M5j7i
Please friend me on Facebook
https://www.facebook.com/francis.cassady

Francis Cassady's Bio
I retired in network engineering from Qwest Corporation,now Century Link Corporation.I'd volunteered for two years with RSVP (retired seniors volunteer program),guardians angels retirement community,Minnesota Responds (public health volunteer),and the Elk River food shelf. I also work out in the gym,so I studied and received a NASM certification for personal training.I had a significant surgery in October of 2010 and again in September of 2011.When I was at home recuperating ,I started an online business,Cassady Online LLC,the main sites are Startyourownbiznow.com,Frassadys.com and Cassnethosting.com-a professional hosting and site builder. I'm a Blogger,Affiliate and Internet Marketer.