Francis Cassady 040718
Paid Search
Pay per click or PPC advertising is the most highly targeted traffic in internet and affiliate marketing.
It also is the best traffic from a conversion perspective,because PPC is used with search engines, and searchers are looking for a specific product or service.
You know about Google Adwords,sign up for a Google Adwords account here, https://goo.gl/wdKZuG.
Recall, PPC is also called paid search,and the reason for its marketing significance is because your business can be found by people on Google at the exact time when they're searching for the products and/or services that you offer in your small online business.
This is the highly targeted essense of paid search.
But for most of the small online business owners, Google Adwords can be out of reach,even if you're investing the $10 minimum per day budget,it takes to get Adwords Specialist "free" support.
Take a look at this White Shark media pdf,you'll have to give your name and email address,copy and paste,
http://learning.whitesharkmedia.com/free-adwords-book
One of the predominant ideas you need to focus on when writing an Adwords PPC advert is always talk about the goal that your enquirer is trying to achieve with a headline that solves a problem.
The basic structure of a Google PPC ad is:
PPC Ad Example:
Headline 25 characters (maximum)
Display URL (e.g. www.frassadys.com ): 35 characters maximum
Destination URL no limit because this URL goes to your landing page
Description Line 1, 35 characters maximum
Description Line 2, 35 characters maximum
You'll need to come up with something compelling that solves a problem very succintly. Here are some tools in which to generate PPC adverts.Click the image below.
http://tools.ppcblog.com/ad-generator/
Here's another PPC Ads Generator from SEO Book,copy and paste,
http://tools.seobook.com/ppc-tools/3gen/
Google Adwords also offers free $100 coupon codes, copy and paste the URL to go th Netpath.net for the codes.
http://www.netpaths.net/blog/free-100-adwords-coupon-codes/
Remember that you'll need Google Analytics to monitor your paid search campaigns. https://www.google.com/analytics/,
For the mobile version go here: https://www.google.com/analytics/mobile/.
The Bing PPC signup is here https://goo.gl/k8unwO.
Here the Bing Ads editor: http://www.microsoft.com/en-us/download/details.aspx?id=22260, download it free here.
You'll need either a Microsoft or Bing Ads login.
You can save online time by managing your Bing Ads campaigns in a desktop application.
The Bing Ads Editor lets you edit campaigns offline and then publish changes after you've completed the change.
Life cannot subsist in society but by reciprocal concessions. Samuel Johnson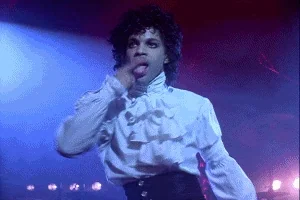 Thank you so much for visiting my IBOtoolbox site and reading my Blog, please leave a comment,I truly appreciate it. Leave your site's link. I wish you health, wealth, and wisdom.
Fran Cassady
Cassady Online LLC
Cassnethosting
http://www.StartYourOwnBizNow.com/?cp=lv1HTtJr
http://startyourownbiznow.com/
If you're looking to generate an additional income or wish to get started online, I'll share with you, a simple system which is helping people achieve their financial goals. Please take a few minutes to see how you could benefit by clicking the links below, or click here for important information.
35 Reasons WHY We Have Paid Out Over 10 Million In Commissions… (OMG You Gotta See This)
http://www.StartYourOwnBizNow.com/?rd=qg6kfGCg
[Auto-Mailer System] Promote YOUR Website To Over 500,000 Websites (SEO Optimizer Pro Included)
http://www.StartYourOwnBizNow.com/?rd=kf3wu88d
[ Lifetime Membership in 12 Traffic Generation Sites ] A LIFETIME Of Traffic at ZERO Cost!
Don't miss this Go here now=>>> http://www.StartYourOwnBizNow.com/?rd=nh3M5j7i
Please friend me on Facebook
https://www.facebook.com/francis.cassady

Francis Cassady's Bio
I retired in network engineering from Qwest Corporation,now Century Link Corporation.I'd volunteered for two years with RSVP (retired seniors volunteer program),guardians angels retirement community,Minnesota Responds (public health volunteer),and the Elk River food shelf. I also work out in the gym,so I studied and received a NASM certification for personal training.I had a significant surgery in October of 2010 and again in September of 2011.When I was at home recuperating ,I started an online business,Cassady Online LLC, main sites are Startyourownbiznow.com,Frassadys.com and Cassnethosting.com-a professional hosting and site builder. I'm a Blogger,Affiliate and Internet Marketer.