Francis Cassady 111417
Anything for $50
Walter took his wife Ethel to the state fair every year, and every time he would say to her, "Ethel, you know that I'd love to go for a ride in that helicopter." But Ethel would always reply, "I know that Walter, but that helicopter ride is 50 dollars and 50 dollars is 50 dollars."
Finally, they went to the fair, and Walter said to Ethel, "Ethel, you know I'm 87 years old now. If I don't ride that helicopter this year, I may never get another chance." Once again Ethel replied, "Walter, you know that helicopter is 50 dollars and 50 dollars is 50 dollars."
This time the helicopter pilot overheard the couple's conversation and said, "Listen folks, I'll make a deal with you. I'll take both of you for a ride; if you can both stay quiet for the entire ride and not say a word I won't charge you! But if you say just one word, it's 50 dollars."
Walter and Ethel agreed and up they went in the helicopter. The pilot performed all kinds of fancy moves and tricks, but not a word was said by either Walter or Ethel. The pilot did his death-defying tricks over and over again, but still there wasn't so much as one word said. When they finally landed, the pilot turned to Walter and said, "Wow! I've got to hand it to you. I did everything I could to get you to scream or shout out, but you didn't. I'm really impressed!"
Walter replied, "Well to be honest I almost said something when Ethel fell out but, you know, 50 dollars is 50 dollars!"
Placing An Advert
Never build your business on one lead source.
You've seen and worked with the large networks such as Google, Twitter, YouTube, Linkedin, and Facebook.
You've also seen how many rules they have, and how fickle they are.
They can kick you off their network at any time, and give you absolutely no reason why.
Be sure to rely on many different connections.
You build a solid foundation for your business, by employing various sources.
So we turn our attention to traffic strategies for leads that are fairly predictable, reliable, and have stood the test of time.
Banner advertising will not change, unless there is a radical shift in internet marketing.
You know the basics, place banner ads on niche sites with lots of targeted traffic.
Basic tools include Niche Sites and Google Keyword Tool.
An important alternative to Google keyword tool is keywordtool.io.
You'll need to use compete.com or alexa.com to check the number of visitors to a niche site.
Also, the rule-of-thumb for the banner advert experts, is if the site has less than 10k visitors, do not advertise.
The site will need more than10k visitors per month for you to consider placing a banner ad.
Keep in mind, that the industry average is .5% of the visitors will click your banner ad.
That would give you 50 clicks per month, with 10,000.,this is the minimum now.
If you're in a niche site that looks good with over 10,000 visitors per month, some sites will have an advertising button on the bottom of the page.
Here's a make money at home site,vtxcapital.com. It's rated about 200k US in Alexa,700 high WW.
This may be an excellent site to advertise, as the Alexa rank is not too high, but high enough to garner significant visitors.
Take a look at the image, ideally a per month advert or banner contract is always best.
This is their front page footer, and it has advertising info, as well as contact info.
If there's no advertising information contact the site owner at the About Us page or in the contact information, as I'd mentioned above.
Identify your target audience, your niche sites, become the sites on which you'll place your banner adverts and other adverts.
The predominate audience keyword phrases are the keyword phrases you'll insert into Google Search to find the top-ranked niche sites.
Be sure the site concurs with your site, not only in the same niche, but also very compatible.
When you negotiate with the site's owner, find out if the banner ads costs are CPM or fixed price.
Always try to negotiate a fixed price, as I'd mentioned,which is generally cost per month.
Be absolutely certain that the site on which you place the ad has Responsive Web Design (RWD).
Recall RWD is built into the website design; it makes the site easy to negotiate on mobile devices.
Mobile Banners -specifically for mobile-are 320 x 50 px, and are designed to fit most mobile devices.
Recall, banner design calls for banners that are either ugly and stand out, or simplistic and blend in.
That seems to be an oxymoron, but ads that stand-out get attention, but they still must be simplistic enough to not redirect attention.
Never make your banner ad too cluttered.
The blended-in banner is a designed banner that doesn't look like part of the site, visitors actually think it's part of the content.
It's very natural and not distracting as the visitor reads your content.
Here's a great site to build a banner very quickly: bannerfans.com/.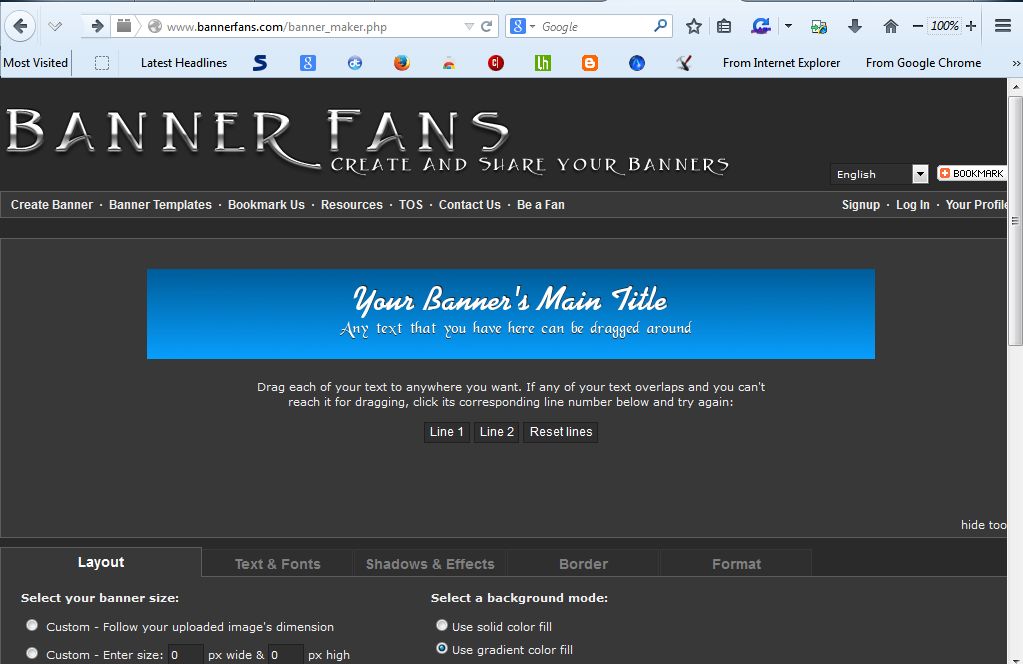 The best part about bannerfans is that it's a free site; it's actually fun to build banners here.
Always offer something for free or how about a valuable bonus or free report.
Always offer some value with the offer on a banner.
Here's my partner's banner, offering a huge giveaway.

You can design a banner ad for absolutely zero cost, design in "Paint" or bannerfans, or for next-to-nothing, have it designed on Fiverr.
Best go to Kris' ibobanners.com, less than Fiverr.
You all know how the banner process for lead generation consists of attraction, compelling free offer, a click, which take a prospect to a congruent optin page.
This process is quite simple, as we're talking only about getting an email address from the visitor. Keep it as simple as possible.
A superior man is modest in his speech, but exceeds in his actions. Confucius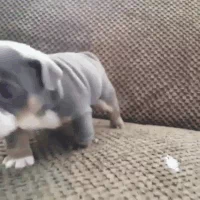 Thank you so much for visiting my IBOtoolbox site and reading my Blog, please leave a comment, I love communication,I truly appreciate it. Leave your site's link. I wish you health, wealth, and wisdom.
Fran Cassady
Cassady Online LLC
http://Cassnethosting.com
http://startyourownbiznow.com/
If you're looking to generate an additional income or wish to get started online, I'll share with you, a simple system which is helping people achieve their financial goals. Please take a few minutes to see how you could benefit by clicking the links below, or click here for important information.
35 Reasons WHY We Have Paid Out Over 10 Million In Commissions… (OMG You Gotta See This)
http://www.StartYourOwnBizNow.com/?rd=qg6kfGCg
[Auto-Mailer System] Promote YOUR Website To Over 500,000 Websites (SEO Optimizer Pro Included)
http://www.StartYourOwnBizNow.com/?rd=kf3wu88d
[ Lifetime Membership in 12 Traffic Generation Sites ] A LIFETIME Of Traffic at ZERO Cost!
Don't miss this Go here now=>>> http://www.StartYourOwnBizNow.com/?rd=nh3M5j7i
Francis Cassady's Bio
I retired in network engineering from Qwest Corporation,now Century Link Corporation.I'd volunteered for two years with RSVP (retired seniors volunteer program),guardians angels retirement community,Minnesota Responds (public health volunteer),and the Elk River food shelf. I also work out in the gym,so I studied and received a NASM certification for personal training.I had a significant surgery in October of 2010 and again in September of 2011.When I was at home recuperating ,I started an online business,Cassady Online LLC,the main sites are Startyourownbiznow.com,Frassadys.com and Cassnethosting.com-a professional hosting and site builder. I'm a Blogger,Affiliate and Internet Marketer.