Francis Cassady 022618
Not that dumb!
A young boy enters a barber shop and the barber whispers to his customer. 'This is the dumbest kid in the world. Watch while I prove it you.'
The barber puts a dollar bill in one hand and two quarters in the other, then calls the boy over and asks, 'Which do you want, son?'
The boy takes the quarters and leaves. 'What did I tell you?' said the barber. 'That kid never learns!' Later, when the customer leaves, he sees the same young boy coming out of the ice cream store.
'Hey, son! May I ask you a question? Why did you take the quarters instead of the dollar bill?'
The boy licked his cone and replied, 'Because the day I take the dollar, the game is over!'
Platforms That Actually Do What They Say
As long as I'd starting talking about WorldProfit, lets continue with describing the platform,and the benefits it can offer affiliates, IMers and SBOs.
There's an article directory from which you can choose from 2500 articles that you can use on your blog, your newsletter, or eBooks.
WorldProfit offers a Lazy Blogger System in which you can publish articles to article directories, Clickbank Promo Kit,Money Maker Promo Kit, Fast cash Products, Clickbank Maximier.
Interestingly you can submit articles to your very own WordPress blog.
You can create your own custom eBook, WP provides the eBook creation software.
Remember there are 2500 articles you can use to create your own eBook as a lead generator.
There is an eBook rebrander in which you can rebrand any of the WP eBooks with your own website incorporated into the narrative.
Recall WP provides a Website with all Silver memberships.
All of you promotional products can be given a page on you site.
This includes all the Clickbank and JVZoo products.You merely cloak your Clickbank affiliate link,JVZoo, or any affiliate link into a URL of a page from your website.
Hey marketers post unlimited ads to the Worldprofit Marketplace of 2.5 million members.
WP offers SEO Power Pak with SEO tools, techniques as well as the Auto SEO Promo Tool Kit.
This includes a video series devoted just to SEO tactics.
Training is significant,and WP offers unlimited access to Worldprofit's Home Business Bootcamp Training .
The Bootcamp training includes 75 online lessons with videos and screen shots to help you understand concepts, software and tools all related to online marketing and income generation.
George Kosch offers live training every Friday at 8 AM Central.
These are not hyped up sales webinars, they're important training webinars from an expert instructor.
Down to earth and realistic approaches of what you need to do and understand to make consistent online income.
You can imagine the ad swipes, banners, landing pages, e-Books, text ads that WP offers exclusively to their affiliates to promote WP Silver and Platinum Memberships.
Keep in mind, if you are serious considering WP, that there over 50 products and services you can promote.
These include lead packages and traffic packages.
There is unlimited access to WP Offer Builder use these incentives to build offers, and help close sales in any other programs you promote or own.
There are 250 PLR products for your personal use if you are a Silver Member.
Platinum VIP Member's receive 100% commission on WP PLR products.
You get your own newsletter that includes templates, or you can custom create your own offers to send out to your e-mailing list.
Platinum members enjoy their own Autoresponder;you install the form and build your list.
This is all done within the WP platform.
You'll get the Autoresponder already with 12 income programs already loaded.
You have multiple streams of income built into your Member area to help you succeed.
Go to the Money Makers section and the FastCash program and in the Advertising/Traffic section.
Use Ad Tracker tool for vetting adverts.
You get access to the Magic List Builder – building your email marketing list is easy with this very popular tool.
WP offers a chat system that you can use to help your associates when they are in the members area.
Keep in mind,Worldprofit's LIVE BUSINESS Center staffed with Monitors 24 hours a day.
The good piece about live monitors is that they help close sales by their knowledge of the platform and directly to the Silver membership sales video.
The reason WorldProfit is a top platform, better System, is because of the knowledge of the ownership and because it's obviously a system that works.
Why? Longevity, knowledge, and an extensive IM platform ,that'll help you succeed as an affiliate, or the SBO, to develop a successful independant online business.
All life is an experiment. The more experiments you make the better. Ralph Waldo Emerson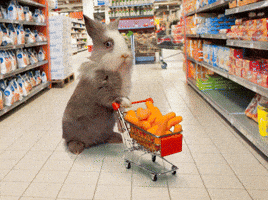 Thank you so much for visiting my IBOtoolbox site and reading my Blog, please leave a comment, I love communication,I truly appreciate it. Leave your site's link. I wish you health, wealth, and wisdom.
Fran Cassady
Cassady Online LLC
http://Cassnethosting.com
http://startyourownbiznow.com/
If you're looking to generate an additional income or wish to get started online, I'll share with you, a simple system which is helping people achieve their financial goals. Please take a few minutes to see how you could benefit by clicking the links below, or click here for important information.
35 Reasons WHY We Have Paid Out Over 10 Million In Commissions… (OMG You Gotta See This)
http://www.StartYourOwnBizNow.com/?rd=qg6kfGCg
[Auto-Mailer System] Promote YOUR Website To Over 500,000 Websites (SEO Optimizer Pro Included)
http://www.StartYourOwnBizNow.com/?rd=kf3wu88d
[ Lifetime Membership in 12 Traffic Generation Sites ] A LIFETIME Of Traffic at ZERO Cost!
Don't miss this Go here now=>>> http://www.StartYourOwnBizNow.com/?rd=nh3M5j7i
Please friend me on Facebook
https://www.facebook.com/francis.cassady

Francis Cassady's Bio
I retired in network engineering from Qwest Corporation,now Century Link Corporation.I'd volunteered for two years with RSVP (retired seniors volunteer program),guardians angels retirement community,Minnesota Responds (public health volunteer),and the Elk River food shelf. I also work out in the gym,so I studied and received a NASM certification for personal training.I had a significant surgery in October of 2010 and again in September of 2011.When I was at home recuperating ,I started an online business,Cassady Online LLC,the main sites are Startyourownbiznow.com,Frassadys.com and Cassnethosting.com-a professional hosting and site builder. I'm a Blogger,Affiliate and Internet Marketer.