Francis Cassady 110117
A Typo
A couple was going on a vacation together but the wife had an emergency at work. So they agreed the husband would go as planned and his wife would meet him at the hotel the next day.
When the husband got to his hotel and had checked in, he thought he should send his wife a quick email letting her know he'd got there ok.
As he typed in her email address, he made a typo and his email was sent to an elderly preacher's wife  instead.
It just so happened that her husband had sadly died just the day before.
When the grieving old preacher's wife checked her emails, she read the one from the holiday maker, let out an awful, loud, piercing scream, and fainted on the floor.
At the sound of her falling, her family rushed into the room. They tended to her and then looked at her computer and saw this email on her screen:
Dearest Wife,
Just checked in to my room. Everything is prepared for your arrival tomorrow.
P.S. It sure is hot down here.
Start It Off Correctly
That First Email
Alright, you got a signup from your blog and now you need to fashion an email or better known as the day-one email.
The first email is significant because you are giving a link, to a free eBook,report, or white paper.
You are also installing a call-to-action at the end.
This is primarily to let your customer know that you'll be, well asking them to buy stuff.
Some of the principals which you need to incorporate into the all-important day-one email.
Hi Name, here is the valuable eBook that I'd promised you.
Thank you very much for subscribing to Frassadys.com monthly newsletter and valuable reports.
Here is the download link for Frassadys eBook on "How to drive traffic that converts to your offers".
http://frassady.com/Howtodrivetrafficthatconvertstoyouroffers/pdf
Frassadys.com has article, reports and videos that is a predominant site for solving many of these persistent problems for Online Marketers.
I recommend you visit Frassadys to not only solve your problems driving targeted traffic, you'll also learn much about Affiliate and Internet Marketing.
Now your customer knows who you are,you've given them a valuable eBook and advised that you'd be offering relevant eProducts you can start to communicate effectively.
That means build trust and credibility and giving free consistent valuable reports will establish that.
Now you have to help with their problems, or better solve some of them.
They have an issue with traffic that never converts, so you can fix that from a free perspective,and also from a paid perspective.
Only give relevant value-add messages, never add gloss.
Always offer a concise to-the-point report
But you must be affable, like communicating on social media.
Don't be afraid to add a short funny story or joke.
Compelling headline and personalization is a must
http://www.internetmarketingcourse.com/freeheadlinegenerator/
Every report that you send should have a top and bottom call-to-action for a relevant product.
Or,a specific product about which you're reporting for which you're giving the benefits.
Keep in mind, that most readers are used to getting a soft sales pitch when getting important information.
There's always an implicit quid pro quo, as you are giving valuable into to them in exchange for them considering your relevant offer.
This idea is exacly like TV adverts,now you are subjected to even more adverts than ever before.
https://youtu.be/Y6hz_s2XIAU
I hear and I forget. I see and I remember. I do and I understand. Confucius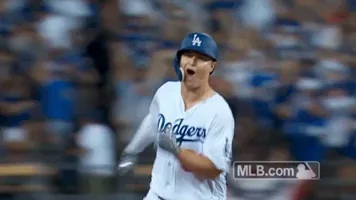 Thank you so much for visiting my IBOtoolbox site and reading my Blog, please leave a comment, I love communication,I truly appreciate it. Leave your site's link. I wish you health, wealth, and wisdom.
Fran Cassady
Cassady Online LLC
http://Cassnethosting.com
http://startyourownbiznow.com/
If you're looking to generate an additional income or wish to get started online, I'll share with you, a simple system which is helping people achieve their financial goals. Please take a few minutes to see how you could benefit by clicking the links below, or click here for important information.
35 Reasons WHY We Have Paid Out Over 10 Million In Commissions… (OMG You Gotta See This)
http://www.StartYourOwnBizNow.com/?rd=qg6kfGCg
[Auto-Mailer System] Promote YOUR Website To Over 500,000 Websites (SEO Optimizer Pro Included)
http://www.StartYourOwnBizNow.com/?rd=kf3wu88d
[ Lifetime Membership in 12 Traffic Generation Sites ] A LIFETIME Of Traffic at ZERO Cost!
Don't miss this Go here now=>>> http://www.StartYourOwnBizNow.com/?rd=nh3M5j7i

Francis Cassady's Bio
I retired in network engineering from Qwest Corporation,now Century Link Corporation.I'd volunteered for two years with RSVP (retired seniors volunteer program),guardians angels retirement community,Minnesota Responds (public health volunteer),and the Elk River food shelf. I also work out in the gym,so I studied and received a NASM certification for personal training.I had a significant surgery in October of 2010 and again in September of 2011.When I was at home recuperating ,I started an online business,Cassady Online LLC,the main sites are Startyourownbiznow.com,Frassadys.com and Cassnethosting.com-a professional hosting and site builder. I'm a Blogger,Affiliate and Internet Marketer.