Just 6-Year-Olds………….six year olds' response
1. Don't change horses……………………… until they stop.
2. Strike while the……………………………. bug is close.
3. It's always darkest before………………. Daylight Saving Time.
4. Never underestimate the power of….. termites.
5. You can lead a horse to water but……. how?
6. Don't bite the hand that………………… looks dirty.
7. No news is…………………………………… impossible.
8. A miss is as good as a……………………. Mister.
9. You can't teach an old dog new………. math.
10. If you lie down with dogs, you'll…….. stink in the morning.
11. Love all, trust……………………………… me.
12. The pen is mightier than the…………. pigs.
13. An idle mind is……………………………. the best way to relax.
14. Where there's smoke there's………… pollution.
15. Happy the bride who…………………….gets all the presents.
16. A penny saved is…………………………. not much.
17. Two's company, three's………………… the Musketeers
18. Don't put off till tomorrow what……. you put on to go to bed.
19. Laugh and the whole world laughs
with you, cry and……………………….. you have to blow your nose.
20. There are none so blind as……………. Stevie Wonder.
21. Children should be seen and not……. spanked or grounded.
22. If at first you don't succeed…………… get new batteries.
23. You get out of something only
what you………………………………….. see in the picture on the box.
24. When the blind lead the blind……….. get out of the way.
And the WINNER is… the last one…
25. Better late than………………………….. pregnant.
Francis Cassady 100917
The Original Deal
First lets look at licensing from the internet marketers' perspective.
So what's the best kind of licensing deal?
I believe it's the up-front fee (aka,advance royalty fee),because you pay an expert licensor the one time fee, and you get the rights to sell the product forever.
However,through the negotiation process, a more realistic term would be 3 years,or a more limited term.
You realize how quickly things change,especially on the internet.
The basic definition of a license is "an authorization by the licensor, to use the licensed material by the licensee."
If a person is an assignee or licensee they have an interest in the copyright.
A licensor is a person (or business) who gives another a license, particularly a private party doing so, such as a business giving someone a license to sell its product.
A license is a legal contract,and a licensing legal contract is negotiated between two interested parties.
This is a fundamental quid pro quo relationship and goes so far back in common law.
Recall, Common law originated during the Middle Ages in England.
Two very fundamental rules in licensing are "term", licenses are valid for a particular length of time.
Second,"territory",so the area in which the license rights are valid,can be stipulated in the licensing contract.
Probably not so relevant in Internet Marketing.
So look at this from an internet marketer's point-of-view,up-front fee can be considerable,depending of course on the product "value".
So marketers will negotiate a monthly lease payment.
There are two principal ways IMers set up this recurring fee.
First, include a minimum number of sales,or second, set a percent-of-sales royalty fee only.
The common royalty fee is 5%.
Either way IMers are not stuck paying a set fee, when your sales are slow or non-existent.
You can also set a yearly renewal of the license contract.
There's also a sales contingency,in which you can designate a specific numbers of digital copies you'll need to sell per month,before your monthly fee is applied.
There are also combination deals in which you can set a smaller up-front fee,and a maybe a larger monthly lease fee.
In any case,be sure to include a lawyer,when you draft the licensing agreement.
You'll need to be sure that your revenue per front end sale is more than the amount which you'll give the licensor per digital unit.
(To figure daily cost of doing business -DCODB- go here to get a number https://nppa.org/calculator ).
So what do you include in a licensing deal?
product upgrades for life of contract
Rights to licensor's name and business (as you'll be referring to them in promotional material.)
Sales copy, all relevant marketing material
Be sure that all the marketing material is included with the deal,if not this will put the onus and time on you.
Without which this would clearly up your DCODB, and therefore cut into your profit margin.
Getting the licensor to continue or setup customer support,will shift costs back to them,and keep your DCODB down.
Use the free Google Drive to transfer all the relevant materials to you.
This is like renting a free storage locker,for your physical possessions.
An excellent licensor will always handle customer support.
You want to be sure that this piece is handled with care.
Customer support is always a predominant concern,with any product especially digital products.
For all software and eproducts there are usually constant product updates.
Basically,you'll need to set a procedure or even a process by which eproducts are to be updated.
The details need to be well-defined in the licensing agreement.
http://images2.advanstar.com/PixelMags/license-global/pdf/2017-04-top150.pdf
Really, the only thing that makes sense is to strive for greater collective enlightenment. Elon Musk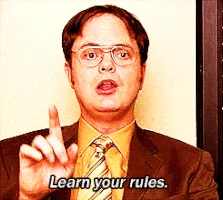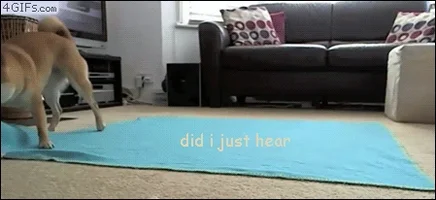 Thank you so much for visiting my IBOtoolbox site and reading my Blog, please leave a comment, I love communication,I truly appreciate it. Leave your site's link. I wish you health, wealth, and wisdom.
Fran Cassady
Cassady Online LLC
http://Cassnethosting.com
http://startyourownbiznow.com/
If you're looking to generate an additional income or wish to get started online, I'll share with you, a simple system which is helping people achieve their financial goals. Please take a few minutes to see how you could benefit by clicking the links below, or click here for important information.
35 Reasons WHY We Have Paid Out Over 10 Million In Commissions… (OMG You Gotta See This)
http://www.StartYourOwnBizNow.com/?rd=qg6kfGCg
[Auto-Mailer System] Promote YOUR Website To Over 500,000 Websites (SEO Optimizer Pro Included)
http://www.StartYourOwnBizNow.com/?rd=kf3wu88d
[ Lifetime Membership in 12 Traffic Generation Sites ] A LIFETIME Of Traffic at ZERO Cost!
Don't miss this Go here now=>>> http://www.StartYourOwnBizNow.com/?rd=nh3M5j7i

Francis Cassady's Bio
I retired in network engineering from Qwest Corporation,now Century Link Corporation.I'd volunteered for two years with RSVP (retired seniors volunteer program),guardians angels retirement community,Minnesota Responds (public health volunteer),and the Elk River food shelf. I also work out in the gym,so I studied and received a NASM certification for personal training.I had a significant surgery in October of 2010 and again in September of 2011.When I was at home recuperating ,I started an online business,Cassady Online LLC,the main sites are Startyourownbiznow.com,Frassadys.com and Cassnethosting.com-a professional hosting and site builder. I'm a Blogger,Affiliate and Internet Marketer.