Francis Cassady 011718
a swift and terrible race
Around the corner I have a friend,
In this great city that has no end,
Yet the days go by and weeks rush on,
And before I know it, a year is gone.
And I never see my old friends face,
For life is a swift and terrible race,
He knows I like him just as well,
As in the days when I rang his bell.
And he rang mine, we were younger then,
And now we are busy, tired men,
Tired of playing a foolish game,
Tired of trying to make a name.
"Tomorrow," I say, "I will call on Jim,"
"Just to show that I'm thinking of him,"
But tommorow comes and tommorow goes,
And distance between us grows and grows.
Around the corner! – yet miles away,
Here's a telegram sir, "Jim died today,"
And that's what we get and deserve in the end,
Around the corner, I had a friend.
You're In My Downline
First let's define MLM or Multi-level marketing company Multi-level marketing is a strategy that some direct sales companies use to encourage their existing distributors to recruit new distributors by paying the existing distributors a percentage of their recruits' sales.
The recruits are known as a distributor's "downline." (from Investopedia)
Obviously,we're all looking for the most significant MLMs in relationship to how the MLMers are treated.
Generally good treatment means the MLM site is willing to share the profits from the company will the people that make it work.
Vetting is a term that newcomers to the industry, and existing MLMers,who are considering joining a new opportunity, do before they join an MLM company.
Vetting can be very subjective, but it is the most important piece of finding viable opportunities.
Vetting is all about filtering as well as seeking opportunities.
This is what the IBO community,as well as other reputable platforms bring to the table.
An array of honest and diverse affiliates and IMers. The very process of IBO, for example, is a significant filter.
Why? Because stars indicate reliability and tenacity, as well as, prove the resilience, dedication and commitment of the marketers.
This is a true team, but while many IBOers are well ahead of the game, just based on longevity,all the committed members have significant information to share.
They've been through the battles and understand the companies that are responsible and sharing.
However there are certain aspects of MLMs that here are some of them.
https://thetechportal.com/2017/06/23/best-mlm-companies-2017/
But what are the good indicators of the MLM opportunity's potential to allow you to compete on a level playing field?
Products and Services
MLM distributors need products that are consumable.
This means that they are consumed on a regular basis.
Examples are nutritional supplements, personal care items like make-up and skin care products,and hair care.
There are now many natual products that alleviate pain, like Ginseng for fibromyalgia.
Kava Kava for tension headaches and neuropathic pain.
St. John's Wort for sciatica, arthritis, and neuropathic pain.
Valerian root for spasms and muscle cramps.
Echinacea for colds
Other regular basis products include,
Penetrex Pain Relief Cream
Biofreeze Pain Relief Gel
InstaNatural Pain Relief Cream
Sciatic Nerve Pain Relief Knee Pillow
FlarFX For Joint and Muscle
Omron electroTHERAPY Pain Relief
Herbal Heat Therapy Organic Pain Relief Cream
Ultra Flex Athletics Knee Compression Sleeve
Washers and Dryers or other long-life products are not recommended.
MLMers are looking for monthly income, renewable income.
Stability
Keep in mind, new MLM companies are born every day. But MLM companies die every day too.
This is why the vetting process is so significant.
Without the help of an IBO MLMer's experience you'll need to do your research pay structure,, leadership, and team support before you jump in.
Longevity and durability are the predominant traits of successful MLMs.
Compensation Plan
Obviously,all MLMs say that their company is the most profitable.
Some are very complicated and difficult to explain, while others are very simple.
I'm very wary of the complicated payment plans. If you don't understand it thoroughly, then stay away.
Complicated plans can add significant disadvantage in trying to recruit members to your downline.
If you can't explain to your potential downline how the compensation system works, you really should not be recruiting.
Know the system, explain the system.
A compensation plan that is team-oriented is the best approach.
Why? Because tream members support each other and the better your team does, the better you do.
Human nature is always quid pro quo, you pat my back I'll pat yours.
Support is Critical
When vetting,accessibility is a predominant concern. You want to communicate with the support system before you join any MLM.
Obviously, if you have trouble getting a response, quickly go to the next opportunity.
When it is obvious that the goals cannot be reached, don't adjust the goals, adjust the action steps. Confucius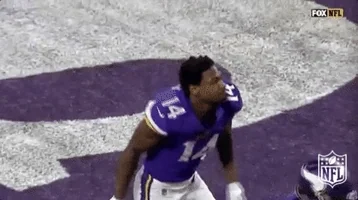 Thank you so much for visiting my IBOtoolbox site and reading my Blog, please leave a comment, I truly appreciate it.
Leave your site's link. I wish you health, wealth, and wisdom.
Fran Cassady
Cassady Online LLC
http://Cassnethosting.com
http://startyourownbiznow.com/
If you're looking to generate an additional income or wish to get started online, I'll share with you, a simple system which is helping people achieve their financial goals.
Please take a few minutes to see how you could benefit by clicking the links below, or click here for important information.
35 Reasons WHY We Have Paid Out Over 10 Million In Commissions… (OMG You Gotta See This)
http://www.StartYourOwnBizNow.com/?rd=qg6kfGCg
[Auto-Mailer System] Promote YOUR Website To Over 500,000 Websites (SEO Optimizer Pro Included)
http://www.StartYourOwnBizNow.com/?rd=kf3wu88d
[ Lifetime Membership in 12 Traffic Generation Sites ] A LIFETIME Of Traffic at ZERO Cost!
Don't miss this Go here now=>>> http://www.StartYourOwnBizNow.com/?rd=nh3M5j7i
Please friend me on Facebook
https://www.facebook.com/francis.cassady

Francis Cassady's Bio
I retired in network engineering from Qwest Corporation,now Century Link Corporation.I'd volunteered for two years with RSVP (retired seniors volunteer program),guardians angels retirement community,Minnesota Responds (public health volunteer),and the Elk River food shelf. I also work out in the gym,so I studied and received a NASM certification for personal training.I had a significant surgery in October of 2010 and again in September of 2011.When I was at home recuperating ,I started an online business,Cassady Online LLC,the main sites are Startyourownbiznow.com,Frassadys.com and Cassnethosting.com-a professional hosting and site builder. I'm a Blogger,Affiliate and Internet Marketer.