Francis Cassady 071119
Funny? Maybe! Cute? Yup!
Who's the king of vegetables? Elvis Parsley.
Why did the tomato blush? It saw the salad dressing!
Waiter, will my pizza be long? No sir, actually it's round.
Why couldn't the sesame seed leave the casino? It was on a roll.
Why did the students eat their homework? Their teacher said it was a piece of cake.
A Missed Opportunity
The email open rate,save building relationships, is probably the most important piece in email marketing and you know the importance of email marketing.

Fifty four percent of businesses view email as the most effective form of Internet marketing.
So you can see the reliance that business has on email marketing.

But the deluge of spam,redundant,preposterous, and clichéd email has created significant overexposure that has resulted in email customers,and the general email public users becoming totally blasè.

So more than ever open rates and customer relationships are key to email marketing.

If you have high open rates,this indicates one of two things or both.

You have a great compelling subject line or you have a highly responsive list of email subscribers that know you.

http://mediasuite.marinij.com/wp-content/uploads/2013/06/MMS_GreatEmailSubjectLineEbook.pdf
Every email you send that doesn't get opened is a missed opportunity, and subject lines that may have worked in the past may not work today.

This is for the reasons above which I'd referred.
What all of this means, in a nutshell, is that you've got to get innovative in order to your email opened these days.

To remain healthy and viable as an email marketer,you'll need to invest in some long term creative thinking.

https://www.title-generator.com/

Keep in mind the two pieces of getting a high open rate to which I called your attention.

Responsive email recipients and compelling subjects.

A sure way to lose people is by using ridiculous or trite headlines.

But how do you establish trust to build a responsive list built on trust?

Obviously, the first proposition is to add and give value,as you get to know subscribers.

Second, use the double opt-in,also known as a confirmed opt-in strategy in your autoresponder.

AWeber does not require this, but they strongly advise you to use the confirmed -double opt-in.

People will see your name twice, which gets the recognition process started.

The people you lose,because they didn't want to confirm their subscription,were probably not the correct fit anyway.

Recall, your blog's landing page opt-in is always predicated on offering important value to the enquirer.

Email correspondence and email offers are exactly the same,as you give valuable "bonuses".

You really need to give away valuable digital products,or if your budget permits even valuable physical products.

I believe you understand that some digital giveaways are of great value.

Don't ever worry about the sale.
Focus more on getting the lead.

When you write an ad, the only goal of that ad is to get them to the opt-in page,and the only goal of your opt-in page is to get them to opt in and get that lead magnet, and the only goal of that lead magnet is then to start to sell them at some point in time.

My partner Worldprofit gives away valuable visitors to your sita and valuable advertising.

In addition, Worldprofit gives away valuable SEO tools,with a free membership.

It's called a 90 Days FREE SEO Optimizer Pro Membership!

http://www.StartYourOwnBizNow.com/?rd=hb35JlMi

Can you see how this way of thinking direcly relates to open rate?
You orient your marketing efforts to optimize your leads through compelling email-lead marketing,offering valuable gifts.

This would fulfill the first criterion of establishing a great open rate.

Another important dropoff in open rates occurs after the first much incentivized email.
So you really must ensure that the quality of your email followups can compete with that of your first email with accompanying incentives .

In subsequent emails,you actually can send emails that are bonuses only and/or you can send emails that are more personal.

The personal emails are basically similar to social oriented status updates you put on Facebook.

You still offer important information.

You're basically obligated to have the information that'll benefit people in your niche.

Obviously, you're not always going to have all the information.

You can send out an email, and invite people to ask questions.

Also,if you make an offer be sure you offer only the highest quality products.

Marketers suggest that you should buy the product before you sell it,to be sure it's a qualitative product.

This might be tough on small online business budget,however, you can still do in depth research on the product before you send out an offer.

Prove you've done your homework and have the answers for which your customers are looking.

The entire current email marketing scheme is now based on wanting to help the person to whom your sending correspondence.

The sell only piece is no longer fashionable or functional.
All you need is the plan, the road map, and the courage to press on to your destination. Earl Nightingale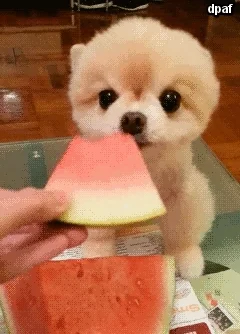 Thank you so much for visiting my Frassadys site and reading my Blog, please leave a comment,I truly appreciate it. Leave your site's link. I wish you health, wealth, and wisdom.
Fran Cassady
Cassady Online LLC
Cassnethosting
http://www.StartYourOwnBizNow.com/?cp=lv1HTtJr
http://startyourownbiznow.com/
If you're looking to generate an additional income or wish to get started online, I'll share with you, a simple system which is helping people achieve their financial goals. Please take a few minutes to see how you could benefit by clicking the links below, or click here for important information.
35 Reasons WHY We Have Paid Out Over 10 Million In Commissions… (OMG You Gotta See This)
http://www.StartYourOwnBizNow.com/?rd=qg6kfGCg
[Auto-Mailer System] Promote YOUR Website To Over 500,000 Websites (SEO Optimizer Pro Included)
http://www.StartYourOwnBizNow.com/?rd=kf3wu88d
[ Lifetime Membership in 12 Traffic Generation Sites ] A LIFETIME Of Traffic at ZERO Cost!
Don't miss this Go here now=>>> http://www.StartYourOwnBizNow.com/?rd=nh3M5j7i
friend me on Facebook
https://www.facebook.com/francis.cassady


http://www.StartYourOwnBizNow.com/?rd=el7bXlTU
Francis Cassady's Bio
I retired in network engineering from Qwest Corporation,now Century Link Corporation.I'd volunteered for two years with RSVP (retired seniors volunteer program),guardians angels retirement community,Minnesota Responds (public health volunteer),and the Elk River food shelf. I also work out in the gym,so I studied and received a NASM certification for personal training.I had a significant surgery in October of 2010 and again in September of 2011.When I was at home recuperating ,I started an online business,Cassady Online LLC, main sites are Startyourownbiznow.com,Frassadys.com and Cassnethosting.com-a professional hosting and site builder. I'm a Blogger,Affiliate and Internet Marketer.