Francis Cassady 052919
Fun Puns
If I could only take one thing to a desert island, I probably wouldn't bother going.
England doesn't have a kidney bank, but it does have a Liverpool.
People who jump off bridges in Paris are in Seine.
If you said you were from South America, I would not Bolivia.
Tourists in Cuba are usually Havana great time!
Company Pages
Linkedin company page
Be sure to set up a company page on LinkedIn.
LinkedIn company pages are an important way to brand your business.
In addition they're also a viable way to reach your target niche on LinkedIn.
First go to "Home",pull down "interests" and click "companies".
This will bring you to another page with "Create a Compant Page" on the right.
Click the "Create" yellow button.Click continue and enter your company information.
Many small online business owners would like social media exposure for their company.
The Linkedin company pages lets you get exposure to your brand and targets your products and services.
Further,you can target your updates,products and services and to a niche market.
The company page allows you to write a message specific to your niche audience.
Also,you can add links and banners that lead to your landing page,sales page,website,or eCommerce site.
Like your Facebook company page,this is a gratis Linkedin service.
Facebook company page
Recall,to build a company page on Facebook,just go to your personal Facebook page and click the ▼ pulldown and click create page.
Your cover photo should be a JPG file that's 851 pixels wide, 315 pixels tall and less than 100 kilobytes.
Your page's profile picture should be 180×180 pixels.
If you haven't done this before,you can use paint to get the correct sizes.
Or, type "pictures 851×315" in Google Search.
Virtual fellowship building
Online connections, relationships,and interactions can develop if you take the time to connect.
Recall, the array of free social media virtual meeting rooms.
For example,gmail and Facebook both have "chat" rooms.
Twitter has TweetChat,here you can organize a tweetup with a group.
It just makes good sense from the new customer service orientation called fellowship development to connect on a personal level albeit virtual level.
Linkedin also has a virtual chat feature.
Brand and Products in social media
Be sure to secure your brand and product names on all prime social media sites.
This is as important as the domain name you choose for your company.
Here's Cassady Online LLC brand,sites include frassadys.com. and cassnethosting.com
Do not change the name of your company to fit an available domain name for a current product or affiliate product.
You'll need to have an invariable brand which means product and service name on all social media sites.
Some of the major sites in which you want to disseminate your brand include SlideShare,Twitter, Facebook, YouTube, Pinterest, Instagram, Flickr.
Obviously,consistency is important,so niche member,prospects and customers will know who you are,and can instantly find you.
Your company logo and email needs to be consistent across major social media sites, because once you start getting variations you open your business up to ambiguity.
Be sure to set up branding like adding your company logo, website and bio information.
Now it'll becomes easier to guard your company name across the social media.
You also can consider using a service site called KnowEm which allows you to search across 500 social media networks. http://knowem.com/.
The height of my goals will not hold me in awe, though I may stumble often before they are reached. Og Mandino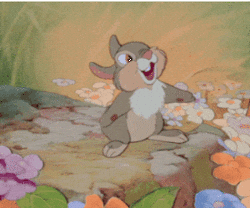 Thank you so much for visiting my Frassadys site and reading my Blog, please leave a comment,I truly appreciate it. Leave your site's link. I wish you health, wealth, and wisdom.
Fran Cassady
Cassady Online LLC
Cassnethosting
http://www.StartYourOwnBizNow.com/?cp=lv1HTtJr
http://startyourownbiznow.com/
If you're looking to generate an additional income or wish to get started online, I'll share with you, a simple system which is helping people achieve their financial goals. Please take a few minutes to see how you could benefit by clicking the links below, or click here for important information.
35 Reasons WHY We Have Paid Out Over 10 Million In Commissions… (OMG You Gotta See This)
http://www.StartYourOwnBizNow.com/?rd=qg6kfGCg
[Auto-Mailer System] Promote YOUR Website To Over 500,000 Websites (SEO Optimizer Pro Included)
http://www.StartYourOwnBizNow.com/?rd=kf3wu88d
[ Lifetime Membership in 12 Traffic Generation Sites ] A LIFETIME Of Traffic at ZERO Cost!
Don't miss this Go here now=>>> http://www.StartYourOwnBizNow.com/?rd=nh3M5j7i
friend me on Facebook
https://www.facebook.com/francis.cassady

Francis Cassady's Bio
I retired in network engineering from Qwest Corporation,now Century Link Corporation.I'd volunteered for two years with RSVP (retired seniors volunteer program),guardians angels retirement community,Minnesota Responds (public health volunteer),and the Elk River food shelf. I also work out in the gym,so I studied and received a NASM certification for personal training.I had a significant surgery in October of 2010 and again in September of 2011.When I was at home recuperating ,I started an online business,Cassady Online LLC, main sites are Startyourownbiznow.com,Frassadys.com and Cassnethosting.com-a professional hosting and site builder. I'm a Blogger,Affiliate and Internet Marketer.