Francis Cassady 091418
Creating Authority In Your Niche
For the marketers that are relatively new to the industry,let's start with describing Content Marketing.
What is content marketing and how do you use it in the general online marketing scheme?
Content marketing is the production of written, video, audio, or other online content niche material,by an author,webmaster,or developer of a brand,with the goal of creating a niche audience and establishing authority within a market.
That's quite a mouthfull ,but "establishing authority" has been a unique term internet marketers and SBOs have entrenched in the online marketing vernacular.
So when you write an article or make a video presention are you thinking,"I need to establish authority" or maybe more correctly you should be thinking,"I want to really help you".
Ask yourself the question,"how can I contribute to the fold,how can I really help?"
This underlying theme is still the norm or should be the prime motivator,for content creation and establishing brand in the B2B as well as the B2C platforms.
Take a look at the effectiveness of some of the content marketing strategies for B2C in the infographic below.
Over the last few of years content marketing has proven to be the predominant internet marketing scheme based on engagement, conversions, and sales.
However, there are SBOs and internet marketers who've yet to start creating a content marketing plan to develop a brand for their online enterprise.
Let's talk about how you can compose content in order to give valuable information to others whether customers or peers.
The content itself must delivers material to the reader,and prepare them to be more knowledgeable on a topic or product.
Basically, you are addressing problems that can occur,whether understanding technical issues on specific products,or helping other online marketers sort through the tremendous volume of online information specific to internet marketing.
Recall, using content as an extended advert for products or services is not a good online content marketing strategy.
You know how fast people can pick up on content that is mostly hype and no substance.
Virality is significant from two perspectives.
First, a viral article will spread your brand,giving popularity to your online enterprise.
Second, virality means you've delivered the goods, you've said something of value,you've contributed to your niche peers,other online marketers, and customers.
You're basically doing the promoting-brand job correctly.
Recall, subject or header is key to the good article besides qualitative content.


Title or Subject matter,click the image to create 700 titles with one click and one keyword.
http://www.title-generator.com/
Creating brand is more about giving than receiving. It's almost like having two pieces to your online business.
The first is to promote and established an income. The second is to create brand to establish your viable online business.
A creative man is motivated by the desire to achieve, not by the desire to beat others. Ayn Rand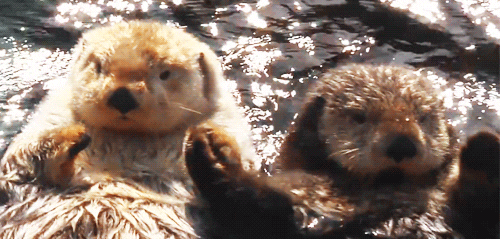 Thank you so much for visiting my IBOtoolbox site and reading my Blog, please leave a comment,I truly appreciate it. Leave your site's link. I wish you health, wealth, and wisdom.
Fran Cassady
Cassady Online LLC
Cassnethosting
http://www.StartYourOwnBizNow.com/?cp=lv1HTtJr
http://startyourownbiznow.com/
If you're looking to generate an additional income or wish to get started online, I'll share with you, a simple system which is helping people achieve their financial goals.
Please take a few minutes to see how you could benefit by clicking the links below, or click here for important information.
35 Reasons WHY We Have Paid Out Over 10 Million In Commissions… (OMG You Gotta See This)
http://www.StartYourOwnBizNow.com/?rd=qg6kfGCg
[Auto-Mailer System] Promote YOUR Website To Over 500,000 Websites (SEO Optimizer Pro Included)
http://www.StartYourOwnBizNow.com/?rd=kf3wu88d
[ Lifetime Membership in 12 Traffic Generation Sites ] A LIFETIME Of Traffic at ZERO Cost!
Don't miss this Go here now=>>> http://www.StartYourOwnBizNow.com/?rd=nh3M5j7i
Please friend me on Facebook
https://www.facebook.com/francis.cassady

Francis Cassady's Bio
I retired in network engineering from Qwest Corporation,now Century Link Corporation.I'd volunteered for two years with RSVP (retired seniors volunteer program),guardians angels retirement community,Minnesota Responds (public health volunteer),and the Elk River food shelf. I also work out in the gym,so I studied and received a NASM certification for personal training.I had a significant surgery in October of 2010 and again in September of 2011.When I was at home recuperating ,I started an online business,Cassady Online LLC, main sites are Startyourownbiznow.com,Frassadys.com and Cassnethosting.com-a professional hosting and site builder. I'm a Blogger,Affiliate and Internet Marketer.