Francis Cassady 042617
Customers Or SEO ?
There really is something to say about writing fairly long and valuable content.
Content seems to predominate these days as far as advancing your internet marketing name,brand,and business.
Even from an advertising perspective,as content creation trumps banner ads and other forms of online marketing.
There's always been a tradeoff between writing for customers and writing for SEO.
As marketers you've always heard,from day one,that you must write to solve a problem first,or write to contribute to the good of your peers,customers,and prospects.
Small online business owners who embrace content creation rather than throw more money at more traditional advertizing methods,that are hit or miss methods,are positioning themselves better than other online entrepreneurs.
The reason is because small online business owners who blog are willing to put the work into content creation in a consistent manner and build their customer base.
List building is always best when done in this this organic way.
Contrast this with small online business owners who build a list in an artificial way.
For example, Solo Ads can work great for getting optins to your Affiliate program, but your personal list?
Do banner ads even work any more?
Maybe,if you have a large enough budget to place ads on the best and highest rated Alexa sites in your niche.
Even if you do,the ad must be highly targeted and capable of a high click through rate and conversion rate.
Media agencies have become more popular than ever, because a team is always more effective than an individual.
It is the job of the media agency to advise small online businesses on how and where to place effective online adverts.
In addition,media agencies advise how to create a positive picture of their customers relative to the world wide web.
But content marketing was led by content marketers before media and creative agencies ever caught on.
Content marketing actually goes way back to the early 1900s that saw food companies hand out cookbooks and recipes.
It did not take long to see the efficacy of actually helping customers in their everyday lives,and the accompanying growth of sales.
Content marketing is a form of marketing that focuses on creating and sharing helpful content.
It is content that was created to help the customer, hence, the indirect sales method that is content marketing.
Internet marketers, have translated the effectiveness of content marketing to the world wide web.
But individual bloggers and content marketers have gotten greater competition from traditional adverts,social media and social media agencies.
The individual blogger puts interesting and help stuff into their content,but the agencies always fair better writing content because of sheer numbers.
So how do you compete? It goes right back to valuable content and trust.
You do that by focusing on your customers,enquirers and peers.
You answer the question how can I help first.
Do you think the first online content marketers had the early 20th century food companies in mind?
You know the ones that increased revenue by leaps and bounds,by adding a free recipe book.
The key is original work that'll help and assist people.
Generally, the game changing article is not going to happen very often,if ever,because most content marketers are not the pulitzer prize winning authors or even professional authors.
However, they know their products and services,and can help people get pretty good insite and perspective before they make a buying decision.
How do you compete?
You should always be striving to do better,learn more,provide more help more, and give more.
A vast amount of past article and blogs can be completely forgotten by new works that actually help people succeed.
When you write a blog post remember to include Goggle Blogger, because Google will give your post important weight.
Here's a pdf for setting up your blogger.com account, copy and paste, http://meblog.pbworks.com/f/CreateBlog3-08.pdf
People's minds are changed through observation and not through argument. Will Rogers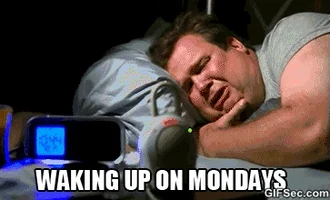 Thank you so much for visiting my IBOtoolbox site and reading my Blog, please leave a comment, I love communication,I truly appreciate it. Leave your site's link. I wish you health, wealth, and wisdom.
Fran Cassady
Cassady Online LLC
http://Cassnethosting.com
http://startyourownbiznow.com/
If you're looking to generate an additional income or wish to get started online, I'll share with you, a simple system which is helping people achieve their financial goals. Please take a few minutes to see how you could benefit by clicking the links below, or click here for important information.
35 Reasons WHY We Have Paid Out Over 10 Million In Commissions… (OMG You Gotta See This)
http://www.StartYourOwnBizNow.com/?rd=qg6kfGCg
[Auto-Mailer System] Promote YOUR Website To Over 500,000 Websites (SEO Optimizer Pro Included)
http://www.StartYourOwnBizNow.com/?rd=kf3wu88d
[ Lifetime Membership in 12 Traffic Generation Sites ] A LIFETIME Of Traffic at ZERO Cost!
Don't miss this Go here now=>>> http://www.StartYourOwnBizNow.com/?rd=nh3M5j7i
http://startyourownbiznow.com/5241/
Facebook video course giveaway
http://startyourownbiznow.com/fvcg/
Francis Cassady's Bio
I retired in network engineering from Qwest Corporation,now Century Link Corporation.I'd volunteered for two years with RSVP (retired seniors volunteer program),guardians angels retirement community,Minnesota Responds (public health volunteer),and the Elk River food shelf. I also work out in the gym,so I studied and received a NASM certification for personal training.I had a significant surgery in October of 2010 and again in September of 2011.When I was at home recuperating ,I started an online business,Cassady Online LLC,the main sites are Startyourownbiznow.com,Frassadys.com and Cassnethosting.com-a professional hosting and site builder. I'm a Blogger,Affiliate and Internet Marketer.