Francis Cassady 110118
Newspaper Ads? Could Work!
FREE PUPPIES:
1/2 Cocker Spaniel, 1/2 sneaky neighbor's dog.
FREE PUPPIES…
Mother, German Shepherd.
Father, Super Dog…able to leap tall fences in a single bound.
FOUND DIRTY WHITE DOG.
Looks like a rat … been out a while.
There better be a reward.
NORDIC TRACK
$300 Hardly used, call Chubby.
GEORGIA PEACHES
California grown – 89 cents lb.
WEDDING DRESS FOR SALE.
WORN ONCE BY MISTAKE.
Call Stephanie.
FOR SALE BY OWNER:
Complete set of Encyclopedia Britannica, 45 volumes.
Excellent condition.
$500 or best offer.
No longer needed, got married last month.
Wife knows everything.
Elicit Acclamation
You need to ask yourself,what caused this particular article to be so popular when you look at a blog article going viral.
The top blog articles,and the highest rated articles, besides having additional pictures,avatars,videos,and graphics, are longer value-add articles.
Their are emotional cues to evoke conviviality and emotional ties.
You need emotional involvement to create acclaim.
Creating acclamation is key in the top articles or blogs.
Another way to elicit acclamation with your audience is to enumerate significant facts and other relevant information, like procedures and processes..
Wise bloggers bring facts down to earth and explain on the human level, the level at which all persons can understand and relate.
If you've ever had an excellent teacher or mentor,you understand exactly what I mean.
Good teachers and mentors hold your attention,as they not only have very amazing,compelling, and interesting facts,but also,are able to express them.
They make them become very important and relevant to you as a person.
They are realistic,they are true, they are honest, they are like your mother teaching you valuable life lessons.
Obviously, you want the blog can be the start of prevalence…of virality.
Here's and interesting pdf on blog virality,
http://www.bethhayden.com/wp-content/uploads/2013/10/HowtoWritePostsThatGoViral.pdf
The content becomes valuable to the enquirer, it creates enough awe to inspire the reader to want to pass the article on to a friend, a client,a peer,a boss, a family member.
The pivotal point is the emotional and human attachment.
Explain facts like you were describing to your best friend,never talk down.
Use humor because you use humor when you speak to a friend, right?
Humor can be a predominant piece of the virality factor.
I've used Steven wright quotes,because he's so down-to-earth,and can relate to people at the human level.
Here's a few human beings can relate to:
Everywhere is within walking distance if you have the time.
Someone asked me, if I were stranded on a desert island what book would I bring… 'How to Build a Boat.'
I was walking down the street wearing glasses when the prescription ran out.
I think it's wrong that only one company makes the game Monopoly.
amusement
Another interesting emotion which is highly rated by top bloggers is amusement.
You basically want to get your audience physically engaged in your blog.
This can be a relevant test or quiz;but ask questions and make your reader think about answers.
Be very wary of negative thoughts and emotions,politics,cynicism there is no place for them in the world of IM blogging.
I hooked up my accelerator pedal in my car to my brake lights. I hit the gas, people behind me stop, and I'm gone. Steven Wright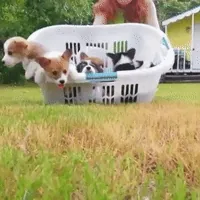 Thank you so much for visiting my IBOtoolbox site and reading my Blog, please leave a comment,I truly appreciate it. Leave your site's link. I wish you health, wealth, and wisdom.
Fran Cassady
Cassady Online LLC
Cassnethosting
http://www.StartYourOwnBizNow.com/?cp=lv1HTtJr
http://startyourownbiznow.com/
If you're looking to generate an additional income or wish to get started online, I'll share with you, a simple system which is helping people achieve their financial goals. Please take a few minutes to see how you could benefit by clicking the links below, or click here for important information.
35 Reasons WHY We Have Paid Out Over 10 Million In Commissions… (OMG You Gotta See This)
http://www.StartYourOwnBizNow.com/?rd=qg6kfGCg
[Auto-Mailer System] Promote YOUR Website To Over 500,000 Websites (SEO Optimizer Pro Included)
http://www.StartYourOwnBizNow.com/?rd=kf3wu88d
[ Lifetime Membership in 12 Traffic Generation Sites ] A LIFETIME Of Traffic at ZERO Cost!
Don't miss this Go here now=>>> http://www.StartYourOwnBizNow.com/?rd=nh3M5j7i
friend me on Facebook
https://www.facebook.com/francis.cassady


http://www.StartYourOwnBizNow.com/?rd=el7bXlTU
Francis Cassady's Bio
I retired in network engineering from Qwest Corporation,now Century Link Corporation.I'd volunteered for two years with RSVP (retired seniors volunteer program),guardians angels retirement community,Minnesota Responds (public health volunteer),and the Elk River food shelf. I also work out in the gym,so I studied and received a NASM certification for personal training.I had a significant surgery in October of 2010 and again in September of 2011.When I was at home recuperating ,I started an online business,Cassady Online LLC, main sites are Startyourownbiznow.com,Frassadys.com and Cassnethosting.com-a professional hosting and site builder. I'm a Blogger,Affiliate and Internet Marketer.