Francis Cassady 022119
Who wrote these Adverts?
FREE PUPPIES:
1/2 Cocker Spaniel, 1/2 sneaky neighbor's dog.
FREE PUPPIES…
Mother, AKC German Shepherd.
Father, Super Dog…able to leap tall fences in a single bound.
FOUND DIRTY WHITE DOG.
Looks like a rat … been out a while.
There better be a reward.
NORDIC TRACK
$300 Hardly used, call Chubby.
GEORGIA PEACHES
California grown – 89 cents lb.
WEDDING DRESS FOR SALE.
WORN ONCE BY MISTAKE.
Call Stephanie.
FOR SALE BY OWNER:
Complete set of Encyclopedia Britannica, 45 volumes.
Excellent condition.
$500 or best offer.
No longer needed, got married last month.
Husband knows everything.
eProduct Creation
First,you want to make a decision on what type of eproduct you'd like to create.
Like an informational product or a how-to product.
An informational eBook for example, you could sell via Kindle.
A video series could be sold by you,or sold on, for example, Clickbank.
To sell it yourself, you obviously would need a Paypal Business Account that accepted payments.
https://www.paypal.com/us/webapps/mpp/merchant
To compress your video file to send via email,simply right click the MP4 video file, click "Send to" , then click "Compressed (zipped) folder".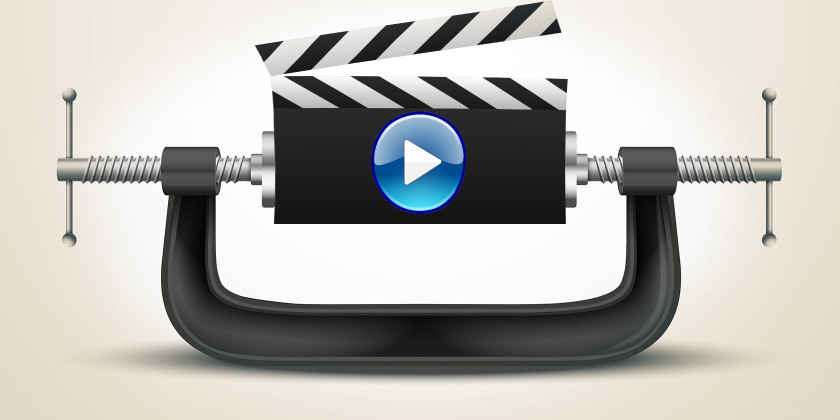 Remember that some types of product formats may work better for certain topics and markets than others.
Some people prefer to read content while others prefer to watch it in video format.
But different groups of people do better at learning new material in various format, like a step by step tutorial in an eBook, others in video tutorials.
An example, would be boomers reading content and GenX watching videos.
Interestingly,you can repurpose your articles into several different eproducts.
Like a White Paper, an eBook, or a video, or video series.
An eBook created with the intention of being sold on ClickBank could also be sold on Amazon's Kindle Direct Publishing and other platforms.
You could even use the same basic content to create a video series.
http://www.clickbankguide.com/article-tc03.htm
The two formats most commonly used by independent ebook authors are PDF and HTML, we're concerned with pdfs.
There are two ways to convert artcles to pdfs.
First, if the article is in Wordpad, simply convert it to MS Word.
Just right click the desktop icon,and "open with" MS Word.
Once converted just do a "save as", and pulldown "save as file type"
Pull that down and click pdf.
There's also another very simple way to convert your WordPress article to pdf format is with the WP Plugin "printfriendly".
To get the Plugin, just go to "add new" under Plugins in wp-admin and type printfriendly in the search box.
If you want to test an article go here and enter the URL.
https://www.printfriendly.com/
Then download the pdf right to your desktop-this is very cool.
Keep in mind, these might better be described as White Papers.
Recall, the Kindle eBook requires formatting with page breaks,a preface,index,and a cover.
For more formatting info go here, https://kdp.amazon.com/en_US/help/topic/A17W8UM0MMSQX6.
You can get the cover right in KDP.
There are other venues for your repurposed content ,an eBook could be converted into all of the following formats:
Kindle Direct Publishing (KDP)
An eBook sold through ClickBank
A video series sold through ClickBank
An audio series sold through ClickBank
https://kdp.amazon.com/en_US/
Create a KDP account here, https://kdp.amazon.com/en_US/help/topic/A1OYOT0ESBAU69
Format to upload to KDP is basically DOC/DOCX or PDF.
There's also a Kindle texbook creator that is fantastic for formating your pdf that'll convert right to a Kindle eBook without any additional formatting, that most the other document require.
https://www.amazon.com/gp/feature.html?docId=1002998671
I have never heard anything about the resolutions of the apostles, but a good deal about their acts. Og Mandino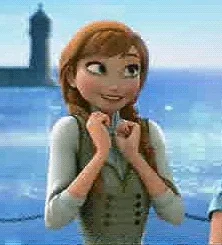 Thank you so much for visiting my IBOtoolbox site and reading my Blog, please leave a comment,I truly appreciate it. Leave your site's link. I wish you health, wealth, and wisdom.
Fran Cassady
Cassady Online LLC
Cassnethosting
http://www.StartYourOwnBizNow.com/?cp=lv1HTtJr
http://startyourownbiznow.com/
If you're looking to generate an additional income or wish to get started online, I'll share with you, a simple system which is helping people achieve their financial goals. Please take a few minutes to see how you could benefit by clicking the links below, or click here for important information.
35 Reasons WHY We Have Paid Out Over 10 Million In Commissions… (OMG You Gotta See This)
http://www.StartYourOwnBizNow.com/?rd=qg6kfGCg
[Auto-Mailer System] Promote YOUR Website To Over 500,000 Websites (SEO Optimizer Pro Included)
http://www.StartYourOwnBizNow.com/?rd=kf3wu88d
[ Lifetime Membership in 12 Traffic Generation Sites ] A LIFETIME Of Traffic at ZERO Cost!
Don't miss this Go here now=>>> http://www.StartYourOwnBizNow.com/?rd=nh3M5j7i
friend me on Facebook
https://www.facebook.com/francis.cassady

Francis Cassady's Bio
I retired in network engineering from Qwest Corporation,now Century Link Corporation.I'd volunteered for two years with RSVP (retired seniors volunteer program),guardians angels retirement community,Minnesota Responds (public health volunteer),and the Elk River food shelf. I also work out in the gym,so I studied and received a NASM certification for personal training.I had a significant surgery in October of 2010 and again in September of 2011.When I was at home recuperating ,I started an online business,Cassady Online LLC, main sites are Startyourownbiznow.com,Frassadys.com and Cassnethosting.com-a professional hosting and site builder. I'm a Blogger,Affiliate and Internet Marketer.