Francis Cassady 121018
old prospector
An old prospector shuffled into the town of El Indio, Texas , leading an old tired mule.
The old man headed straight for the only saloon in town, to clear his parched throat.
He walked up to the saloon and tied his old mule to the hitch rail.
As he stood there, brushing some of the dust from his face and clothes, a young gunslinger stepped out of the saloon with a gun in one hand and a bottle of whiskey in the other.
The young gunslinger looked at the old man and laughed, saying, "Hey old man, have you ever danced?"
The old man looked up at the gunslinger and said, "No, I never did dance … Never really wanted to."
A crowd had gathered as the gunslinger grinned and said, "Well, you old fool, you're gonna dance now," and started shooting at the old man's feet.
The old prospector, not wanting to get a toe blown off, started hopping around like a flea on a hot skillet.
Everybody was laughing, fit to be tied.
When his last bullet had been fired, the young gunslinger, still laughing, holstered his gun and turned around to go back into the saloon.
The old man turned to his pack mule, pulled out a double-barreled shotgun, and cocked both hammers.
The loud clicks carried clearly through the desert air.
The crowd stopped laughing immediately.
The young gunslinger heard the sounds too, and he turned around very slowly.
The silence was almost deafening.
The crowd watched as the young gunman stared at the old timer and the large gaping holes of those twin 10 gauge barrels.
The barrels of the shotgun never wavered in the old man's hands, as he quietly said, "Son, have you ever kissed a mule's Axx?"
The gunslinger swallowed hard and said, "No sir … But… I've always wanted to."
Equivalent To Establishing A List
As we're aware a significant way to connect with your customers and clients on a more simple and personal level is via the social media.
All of our SBOs or most, have private websites and utilize SEO to drive traffic.
Obviously, the other piece of the puzzle for attracting customers is using several of the social media sites.
But never spread yourself too thin.
If you have a Facebook business page for example focus on it.
Make sure people get to know you at the personal level.
This means a lot of non-business oriented posts, videos and images.
This is equivalent to establishing a list via email, as initial emails are all personal emails,getting people to know you, and establish yourself as a giver, before you ever come on as a taker.
To create a business page go here, https://www.facebook.com/pages/create/?ref_type=logout_gear.
Or, simply go to the upside-down pulldown and click create page, off your social page,the one you use to communicate with family and friends.
Just get a 851 pixels wide, 315 pixels tall and less than 100 kilobytes image for you cover photo.
If you're not good at cropping, simply google a
815×315 pix image.
Then install your profile picture, which fits conveniently on top of your cover photo.
Obviously social media is an important piece of future advertising for SBOs , affiliates and IMers.
Use this article to get yourself set up and utilizing some of the social medial sites.
Facebook, With more than 1.59 billion users,
Facebook comprises of the largest blend of demographics of any social platform. …
Twitter https://twitter.com/signup.
LinkedIn https://www.linkedin.com/start/join
Instagram https://www.instagram.com/accounts/emailsignup/?hl=en
Pinterest https://www.pinterest.com/join/
YouTube http://www.dummies.com/social-media/youtube/how-to-create-a-youtube-account/
Yelp https://www.yelp.com/signup
http://img.constantcontact.com/docs/pdf/get-started-building-your-social-media-presence.pdf
Recall, when using social media ensure you're always posting fresh and interesting content.
Regarding retweets, acknowledge them when you do them and when they are done to you.
What this means is if you like what someone tweeted, use "RT" and paste in their @name and the message.
This gives them credit for the content.
And, if someone retweets your content, be sure to thank them.
Be sure to keep your Facebook and Twitter profiles updated.
Use images and videos to effectively market your brand on social media websites.
They can help consumers to visualize brands and become interested in what you have to offer.
https://davidjcarr.files.wordpress.com/2009/08/social_strategy_diagram.jpg
Include pictures of your products, pictures of events you have attended on your Facebook business page.
Bear in mind that even on your buiness page you'll need to orient it to more social activilty than business activity.
If you need a rule-of-thumb it's 80% social and 20% business.
In order to gain popularity in social media you really need to express yourself.
Once you express yourself consistenly then you can express your brand. Then your business products and opportunities.
Recall,the mistake that many online marketers and social media markerers make is that the latter comes too quickly.
Take the advice here to get up and running on Facebook, Twitter and any of the other social media sites, but never spread yourself too thin.
Make social media work the same way you make your blog work, by injecting yourself into the content.
We could never learn to be brave and patient, if there were only joy in the world. Helen Keller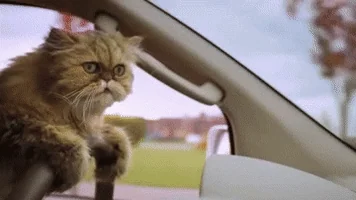 Thank you so much for visiting my IBOtoolbox site and reading my Blog, please leave a comment, I love communication,I truly appreciate it. Leave your site's link. I wish you health, wealth, and wisdom.
Fran Cassady
Cassady Online LLC
http://Cassnethosting.com
http://startyourownbiznow.com/
If you're looking to generate an additional income or wish to get started online, I'll share with you, a simple system which is helping people achieve their financial goals. Please take a few minutes to see how you could benefit by clicking the links below, or click here for important information.
35 Reasons WHY We Have Paid Out Over 10 Million In Commissions… (OMG You Gotta See This)
http://www.StartYourOwnBizNow.com/?rd=qg6kfGCg
[Auto-Mailer System] Promote YOUR Website To Over 500,000 Websites (SEO Optimizer Pro Included)
http://www.StartYourOwnBizNow.com/?rd=kf3wu88d
[ Lifetime Membership in 12 Traffic Generation Sites ] A LIFETIME Of Traffic at ZERO Cost!
Don't miss this Go here now=>>> http://www.StartYourOwnBizNow.com/?rd=nh3M5j7i
friend me on Facebook
https://www.facebook.com/francis.cassady

Francis Cassady's Bio
I retired in network engineering from Qwest Corporation,now Century Link Corporation.I'd volunteered for two years with RSVP (retired seniors volunteer program),guardians angels retirement community,Minnesota Responds (public health volunteer),and the Elk River food shelf. I also work out in the gym,so I studied and received a NASM certification for personal training.I had a significant surgery in October of 2010 and again in September of 2011.When I was at home recuperating ,I started an online business,Cassady Online LLC,the main sites are Startyourownbiznow.com,Frassadys.com and Cassnethosting.com-a professional hosting and site builder. I'm a Blogger,Affiliate and Internet Marketer.