Francis Cassady 050617
First Things First
One aspect of a affiliate marketing that I need to emphasize again is that you need to collect emails before you send an enquirer to a vendor's offer.
You must think in terms of building your list first,even before you think about making money online.
The same strategy applies if you're a vendor and you make or have your own products.
The same applies to license rights products, which we've talked about.
One very important piece which you'll need to have included in your optin page is a valuable gift.
Keep in mind that list building is always based on a quid pro quo.
I'll give you this valuable gift,however,since you're interested in my niche products and services,I need to have you sign up for my newsletter.
So remember if you're an affiliate,or an aspiring affiliate,you need to think about how to collect emails and develop a list, by giving a gift.
Now that you understand the advantages of email marketing,lets look at some of the attributes.
First, it is relatively inexpensive to join an autoresponder.
We'd mentioned above the ones that integrate with Optimizepress, and these same companies are some of the best in the industry.
I'd also given you a free autoresponder at http://freefollowup.com/
As you build a list you pay a set monthly fee for the autoresponder service,however,additional fees may apply as your list grows.
With the autoresponder you can reach a large audience very quickly,once you've grown your list.
And with the utilities you get with the service,you can track significant email results,such as open rates,click through rates (CTR), and opt-ins.
This is why many affiliates start their online career without a website,and only the autoresponder.
But keep in mind to establish Brand, you really need a web site, preferably yourname.com.
If you want to research available domain names for landing pages and niche sites quickly go to=> https://domize.com/
You can also research domain names at my Website, copy and paste, http://Cassnethosting.com
Recall, in SEO that unique long-tail keywords had to be decided upon before you could compete for search engine attention.
You were told to go after non-competitive keywords (long-tail), so you would have a chance for a page one SERP position.
With email however,you can look for competitive niches, because where there is competition,there is significant money in that market.
Many marketers believe that to make significant money you must get into a niche that supports big-ticket items.
The license rights company MOBE is a big-ticket online company, in which large commissions can be made with back-end items.
One interesting piece about email marketing which you need to be aware,is that the open rates continue to decline.
If you haven't gotten this from a previous PR, headline generation is so important for OR,that I'll give this to you again,copy and paste, http://shaqirhussyin.com/freeheadlinegenerator/.
You'll have to follow the email marketing rules now more than ever to keep your open rates up and your customers interested.
Obviously,you need to avoid spam inducing buzzwords. (here's a list of spam words=> http://emailmarketing.comm100.com/email-marketing-ebook/spam-words.aspx).
Second, use Shaqir Hussyin generator to find compelling headlines.
Third, get as personal as possible,by adding the subscriber's name.
Fourth, offer an incentive,but there's a subtle technique here as you incentivize without getting spammy.
Last,always test the approaches until you get the best open rate and CTR.
Here's an eBook from my partner WorldProfit: [Ultimate List Building Tactics]: The Money Is In The List (Over 100 Pages – Free Download)
copy and paste, http://www.StartYourOwnBizNow.com/?rd=wm4KImdB
You'll be giving your name and email address to WorldProfit,but that's fine,it's all good no fees ever,unless you decide to turn pro.
People's minds are changed through observation and not through argument. Will Rogers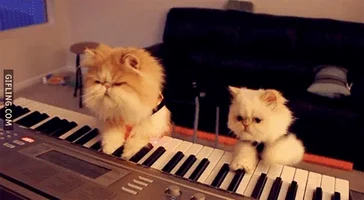 Thank you so much for visiting my Frassadys.com site and reading my Blog, please leave a comment, I love communication,I truly appreciate it. Leave your site's link. I wish you health, wealth, and wisdom.
Fran Cassady
Cassady Online LLC
http://Cassnethosting.com
http://startyourownbiznow.com/
If you're looking to generate an additional income or wish to get started online, I'll share with you, a simple system which is helping people achieve their financial goals. Please take a few minutes to see how you could benefit by clicking the links below, or click here for important information.
35 Reasons WHY We Have Paid Out Over 10 Million In Commissions… (OMG You Gotta See This)
http://www.StartYourOwnBizNow.com/?rd=qg6kfGCg
[Auto-Mailer System] Promote YOUR Website To Over 500,000 Websites (SEO Optimizer Pro Included)
http://www.StartYourOwnBizNow.com/?rd=kf3wu88d
[ Lifetime Membership in 12 Traffic Generation Sites ] A LIFETIME Of Traffic at ZERO Cost!
Don't miss this Go here now=>>> http://www.StartYourOwnBizNow.com/?rd=nh3M5j7i
http://startyourownbiznow.com/5241/
Facebook video course giveaway
http://startyourownbiznow.com/fvcg/
Francis Cassady's Bio
I retired in network engineering from Qwest Corporation,now Century Link Corporation.I'd volunteered for two years with RSVP (retired seniors volunteer program),guardians angels retirement community,Minnesota Responds (public health volunteer),and the Elk River food shelf. I also work out in the gym,so I studied and received a NASM certification for personal training.I had a significant surgery in October of 2010 and again in September of 2011.When I was at home recuperating ,I started an online business,Cassady Online LLC,the main sites are Startyourownbiznow.com,Frassadys.com and Cassnethosting.com-a professional hosting and site builder. I'm a Blogger,Affiliate and Internet Marketer.