Francis Cassady 051019
repaint?
There was a Scottish painter named Smokey Macgregor who was very interested in making a penny where he could, so he often thinned down his paint to make it go a wee bit further.
As it happened, he got away with this for some time, but eventually the Baptist Church decided to do a big restoration job on the outside of one of their biggest buildings.
Smokey put in a bid and, because his price was so low, he got the job.
So, he set about erecting the scaffolding and setting up the planks, and buying the paint and yes, I am sorry to say, thinning it down with turpentine.
Well, Smokey was up on the scaffolding, painting away, the job nearly completed, when suddenly there was a horrendous clap of thunder, the sky opened, and the rain poured down.
The rain washed the thinned paint from all over the church and knocked Smokey clear off the scaffold.
He landed on the lawn among the gravestones, surrounded by telltale puddles of the thinned and useless paint.
Smokey was no fool.
He knew this was a judgment from the Almighty.
So he got down on his knees and cried: "Oh, God, Oh God, forgive me; what should I do?"
And from the thunder, a mighty voice spoke:
"Repaint! And thin no more!"
Free Usually Comes Before Paid
All of our Affiliates,IMers, and SBOs probably have at some point used safelists to promote their business.
Let's take a look at how safelists work and a description of safelists.I'll also submit some of the safelists that are valuable.
The better safelists allow you to sign up for free and the act of joining will allow you to use the safelist every so often.
Basically,you'll need two gmail addresses,one as a Contact E-mail and one as a List E-mail.
To make your membership valid you'll have to verify each email address with the safelist.
Most safelists will only accept gmail addresses because of the bulk amounts of email you'll be getting in your inboxes.
This is why they ask for the two email addresses one to contact you and one for bulk email that will be sent to you.
The best safelists allow you to sign up for free and give you credits right away.
These credits generally equal to the amount of the safelist's members to whom you can send a promotional email.
You will send out your email with utilizing the credits to whatever site you want to promote, generally this is to a landing page with a free offer.
You do not use safelists to make sales , therefore you do not send your inquirers to a sales-page.
Safelist members will click on your email's URL in order to receive credits.
Obviously, you are trying to bring referrals into your primary business.
Recall, the landing page has a free offer to get inquirers to signup for you opportunity.
Obviously, our Frassadys.com members understand this part very well, as it is fundamental to IM.
To accumulate free credits, you must open the emails sent out to you from the safelist members and click on the members' email URLs.
Many new IMers use this method to accumulate credits, so they can advertise. Intermidiate IMers,without a significant budget,also must rely on safelists.
You all know the advantages of upgrading, as you'll receive a monthly allocation of credits, so you don't have to worry about clicking members' email URLs.
That's basically how it works. But the question is,do they work?
I believe that do work for getting leads, however, you must be consistent in sending out good copy with important offers to very good opportunites-opportunities that'll work for people.
Here are a few free but very important safelists that can work for acquiring leads,
Herculist https://goo.gl/cy5HEB (80k)
Adsolutionline.com https://goo.gl/ojuxwJ (30k)
Adtactics http://adtactics.com/?rid=76925 (give you 9000 credits per month)
List Volta https://goo.gl/kNVojg send mail very 2 days; also,submit a blurb every 2 days. Great site.
cash4usafelist.com http://cash4usafelist.com 45k site (mail 45k every 7 days;500 every 2 days)
I'll add a TE because it offers fairly significant free adds,
Leads Leap https://goo.gl/RJYoAQ
There are hundreds of safelists on the internet and you'll need to choose carefully, to vet, and find significant sites that'll actually help you in your endeavors.
There are many fakes, that'll tempt you, but when all is said and done, they are very hard to negotiate, and are interested in only one thing and that is not customer service.
Be careful there are many bad sites that will waste your time.
The safelist submitter is software that allows you to summit your ad to many of the safelists all at once.
WorldProfit has a fairly decent safelist submitter for Silver and Platinum members.
http://www.StartYourOwnBizNow.com/?rd=qf5HFUW8
WP member also have to signup to a bunch of Safelists and TEs, specifically chosen by WP leadership-George Kosch, who knows what he's doing.
Safelist submitters come and go here is one that has been around for a while and stood the test of time,
Character is higher than intellect. A great soul will be strong to live as well as think. Ralph Waldo Emerson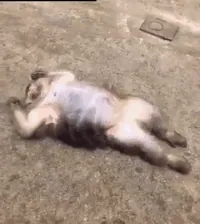 Thank you so much for visiting my Frassadys.com site and reading my Blog, please leave a comment, I love communication,I truly appreciate it. Leave your site's link. I wish you health, wealth, and wisdom.
Fran Cassady
Cassady Online LLC
http://Cassnethosting.com
http://startyourownbiznow.com/
If you're looking to generate an additional income or wish to get started online, I'll share with you, a simple system which is helping people achieve their financial goals. Please take a few minutes to see how you could benefit by clicking the links below, or click here for important information.
35 Reasons WHY We Have Paid Out Over 10 Million In Commissions… (OMG You Gotta See This)
http://www.StartYourOwnBizNow.com/?rd=qg6kfGCg
[Auto-Mailer System] Promote YOUR Website To Over 500,000 Websites (SEO Optimizer Pro Included)
http://www.StartYourOwnBizNow.com/?rd=kf3wu88d
[ Lifetime Membership in 12 Traffic Generation Sites ] A LIFETIME Of Traffic at ZERO Cost!
Don't miss this Go here now=>>> http://www.StartYourOwnBizNow.com/?rd=nh3M5j7i
Please friend me on Facebook
https://www.facebook.com/francis.cassady

Francis Cassady's Bio
I retired in network engineering from Qwest Corporation,now Century Link Corporation.I'd volunteered for two years with RSVP (retired seniors volunteer program),guardians angels retirement community,Minnesota Responds (public health volunteer),and the Elk River food shelf. I also work out in the gym,so I studied and received a NASM certification for personal training.I had a significant surgery in October of 2010 and again in September of 2011.When I was at home recuperating ,I started an online business,Cassady Online LLC,the main sites are Startyourownbiznow.com,Frassadys.com and Cassnethosting.com-a professional hosting and site builder. I'm a Blogger,Affiliate and Internet Marketer.