Francis Cassady 030419
old prospector
An old prospector shuffled into the town of El Indio, Texas , leading an old tired mule.
The old man headed straight for the only saloon in town, to clear his parched throat.
He walked up to the saloon and tied his old mule to the hitch rail.
As he stood there, brushing some of the dust from his face and clothes, a young gunslinger stepped out of the saloon with a gun in one hand and a bottle of whiskey in the other.
The young gunslinger looked at the old man and laughed, saying, "Hey old man, have you ever danced?"
The old man looked up at the gunslinger and said, "No, I never did dance … Never really wanted to."
A crowd had gathered as the gunslinger grinned and said, "Well, you old fool, you're gonna dance now," and started shooting at the old man's feet.
The old prospector, not wanting to get a toe blown off, started hopping around like a flea on a hot skillet.
Everybody was laughing, fit to be tied. When his last bullet had been fired, the young gunslinger, still laughing, holstered his gun and turned around to go back into the saloon.
The old man turned to his pack mule, pulled out a double-barreled shotgun, and cocked both hammers.
The loud clicks carried clearly through the desert air.
The crowd stopped laughing immediately.
The young gunslinger heard the sounds too, and he turned around very slowly.
The silence was almost deafening.
The crowd watched as the young gunman stared at the old timer and the large gaping holes of those twin 10 gauge barrels.
The barrels of the shotgun never wavered in the old man's hands, as he quietly said, "Son, have you ever kissed a mule's Axx?"
The gunslinger swallowed hard and said, "No sir … But… I've always wanted to."
High Cap Plan
If you have a website that gets thousands of daily visitors and has a lot of technical configurations,images,videos,plugins and widgets you may be wondering if you need high capacity web hosting instead of a regular shared web hosting plan.
Also,you may have several sites by which high cap web hosting would also be relevant.
As a high capacity plan will provide you with much faster connection, or access speed,for your customers and more disk space.
Would this type of web host, or what they call a stand-a-lone server be the best idea for your website.
The best way to know if you need a high capacity hosting plan is to consider the bandwidth of your current plan and how well your website functions at that bandwidth.
Find out the speed of your site here.
https://tools.pingdom.com/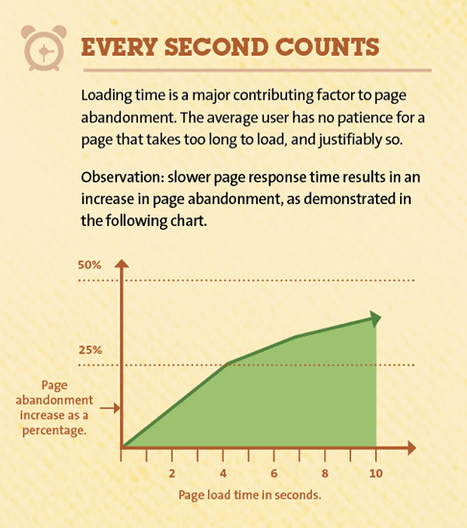 An easy way to understand bandwidth is to think of it as a pipe. Information from your website flows through that pipe to customers.
Your pipe needs to be wide enough to allow the right number of customers to easily come and go from your website.
Keep in mind, that bandwidth can have significant impact on how fast your site loads, as well as, the number of customers that are visiting your site.
If you have a heavily visited site you'll need unlimted bandwidth.Take a look at Cassnethosting.com, note that all the plans have unlimited Bandwidth.
If you have more customers than your pipe can handle, the pipe will get backed up and customers will experience a delay.
If this is an issue for your site (s),or you anticipate it to be an issue, you need a bigger pipe.
In other words, you need more bandwidth–and a higher capacity web host.
Be aware that all servers are shared, I believe my Cassnethosting offers the best products in the Industry.
Each web hosing company has a different concept of what high capacity hosting actually is, or better what they actually offer.
For many providers, all it takes to turn a regular hosting plan into a high capacity plan is to increase the storage space to anywhere from 500 MB to 2 GB and to increase the bandwidth up to 10 GB to 50 GB per month.
It is also common for web hosting companies to increase the number of email lists, subdomains, parked domains, and more in their high capacity packages.
There also will come a time when your business becomes too big for even the unlimited bandwidth that my Cassnethosting site offers.
When that happens you'll need a stand-a-lone or "dedicated " server.
This is a resource for online companies with multiple websites to various customers.
Thunder is good, thunder is impressive; but it is lightning that does the work. Mark Twain
https://media1.giphy.com/media/2mtdqnG4bAgE/200w.webp#27-grid1
Thank you so much for visiting my IBOtoolbox site and reading my Blog, please leave a comment,I truly appreciate it. Leave your site's link. I wish you health, wealth, and wisdom.
Fran Cassady
Cassady Online LLC
Cassnethosting
http://www.StartYourOwnBizNow.com/?cp=lv1HTtJr
http://startyourownbiznow.com/
If you're looking to generate an additional income or wish to get started online, I'll share with you, a simple system which is helping people achieve their financial goals. Please take a few minutes to see how you could benefit by clicking the links below, or click here for important information.
35 Reasons WHY We Have Paid Out Over 10 Million In Commissions… (OMG You Gotta See This)
http://www.StartYourOwnBizNow.com/?rd=qg6kfGCg
[Auto-Mailer System] Promote YOUR Website To Over 500,000 Websites (SEO Optimizer Pro Included)
http://www.StartYourOwnBizNow.com/?rd=kf3wu88d
[ Lifetime Membership in 12 Traffic Generation Sites ] A LIFETIME Of Traffic at ZERO Cost!
Don't miss this Go here now=>>> http://www.StartYourOwnBizNow.com/?rd=nh3M5j7i
friend me on Facebook
https://www.facebook.com/francis.cassady
http://www.StartYourOwnBizNow.com/?cp=ev7nbojI&aID=8201
http://homebusinessourway.com/banners/50K_1.gif
http://www.StartYourOwnBizNow.com/?rd=el7bXlTU
Francis Cassady's Bio
I retired in network engineering from Qwest Corporation,now Century Link Corporation.I'd volunteered for two years with RSVP (retired seniors volunteer program),guardians angels retirement community,Minnesota Responds (public health volunteer),and the Elk River food shelf. I also work out in the gym,so I studied and received a NASM certification for personal training.I had a significant surgery in October of 2010 and again in September of 2011.When I was at home recuperating ,I started an online business,Cassady Online LLC, main sites are Startyourownbiznow.com,Frassadys.com and Cassnethosting.com-a professional hosting and site builder. I'm a Blogger,Affiliate and Internet Marketer.