Francis Cassady 021519
A despondent woman was walking along the beach when she saw a bottle on the sand.
She picked it up and pulled out the cork. Whoosh! A big puff of smoke appeared.
"You have released me from my prison," the genie told her.
"To show my thanks, I grant you three wishes. But take care, for with each wish, your mate will receive double of whatever you request."
"Why?" the woman asked. "That bum left me for another woman."
"That is how it is written," replied the genie.
The woman shrugged and then asked for a million dollars.
There was a flash of light, and a million dollars appeared at her feet.
At the same instant, in a far-off place, her wayward husband looked down to see twice that amount at his feet.
"And your second wish?"
"Genie, I want the world's most expensive diamond necklace." Another flash of light, and the woman was holding the precious treasure.
And, in that distant place, her husband was looking for a gem broker to buy his latest bonanza.
"Genie, is it really true that my husband has two million dollars and more jewels that I do, and that he gets double of whatever I wish for?"
The genie said it was indeed true.
"Okay, genie, I'm ready for my last wish," the woman said. "Scare me half to death."
IM Technical Ability

Website performance and optimization can be a tricky issue, even for the experienced online marketer.
Why? Because it involves some technical ability and WordPress knowledge.
Recall, WordPress is the most important blogging platform.
Here's my website builder site URL.
http://www.StartYourOwnBizNow.com/?cp=na6GQfM3
Simplify everything you need from a marketing perspective, and do not overcomplicate the look of your site.
Images should be around 8-12 kilobits (KB) per image,so you do not use excessive space on your server's disk drive,and the image will load more quickly.
This plugin is outstanding for compressing images: WP Smush.
Recall compressed images are more efficient, especially for site optimization.
You'll have times when you'll need to have larger and more complicated images, but if you keep in mind the above specifications,you'll have a much neater site that will load faster.
Recall,.gif,jpeg, and .png are forms of image compression.
You can compress them right in your dashboard with the WordPress plugin I'd mentioned, WordPress Smush.
Simply download this plugin,activate it,and go to "Media"on your site's Dashboard,on the far right you'll see a new smush.it column.
You can now "optimize" each image individually or do a bulk Smush.it.
You want to be sure your site is using HTTP compression, otherwise called content encoding using gzip.
Do an analysis here http://analyze.websiteoptimization.com/ ,then get better speeds.
Keep in mind, that better search speeds are part of the Google Search Algorithm,fast sites are rewarded.

It's also possible to compress the image in MS Office 2010 before you upload the image to your dashboard.
Just open the image with MS Office 2010,go to the pulldown "picture",pull it down and click "compress".
This will bring the image up on the compress page, and you just click "for website" and then click compress.
Compression has three compression choices: Zip,Gzip,and Bzip2. Use Bzip2 as that is the most efficient of the three.
Here's a good comparison:
Size in megabytes
Uncompressed 12.957
Zip 1.137
gzip 1.137
bzip 0.726
7-zip 0.665
Zip is the standard on the Windows operating system.
Use Zip if you are sending a big file to someone using Windows.
In win 10 to compress a folder or file to a Zip file
Select the file and/or folder you want to compress
Right-click on the file or folder (or group of files or folders), then point to Send to and select Compressed (zipped) folder.
Name the ZIP file
7-zip is interesting because 7-zip handles Zip, gzip, bzip, 7-zip, and other formats.
A favicon is a 16×16 pixel which is a small image representing your website.
https://www.favicon-generator.org/
Recall the significance of the favicon for supporting Brand.
Once uploaded to your home directory,it will appear in web browsers' Favorites next to the URL of your website.
Here's an easier way download the favicon WP plugin, Favicon by RealFaviconGenerator.
The best way to cheer yourself up is to try to cheer somebody else up. Mark Twain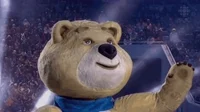 Thank you so much for visiting my IBOtoolbox site and reading my Blog, please leave a comment,I truly appreciate it. Leave your site's link. I wish you health, wealth, and wisdom.
Fran Cassady
Cassady Online LLC
Cassnethosting
http://www.StartYourOwnBizNow.com/?cp=lv1HTtJr
http://startyourownbiznow.com/
If you're looking to generate an additional income or wish to get started online, I'll share with you, a simple system which is helping people achieve their financial goals. Please take a few minutes to see how you could benefit by clicking the links below, or click here for important information.
35 Reasons WHY We Have Paid Out Over 10 Million In Commissions… (OMG You Gotta See This)
http://www.StartYourOwnBizNow.com/?rd=qg6kfGCg
[Auto-Mailer System] Promote YOUR Website To Over 500,000 Websites (SEO Optimizer Pro Included)
http://www.StartYourOwnBizNow.com/?rd=kf3wu88d
[ Lifetime Membership in 12 Traffic Generation Sites ] A LIFETIME Of Traffic at ZERO Cost!
Don't miss this Go here now=>>> http://www.StartYourOwnBizNow.com/?rd=nh3M5j7i
friend me on Facebook
https://www.facebook.com/francis.cassady

Francis Cassady's Bio
I retired in network engineering from Qwest Corporation,now Century Link Corporation.I'd volunteered for two years with RSVP (retired seniors volunteer program),guardians angels retirement community,Minnesota Responds (public health volunteer),and the Elk River food shelf. I also work out in the gym,so I studied and received a NASM certification for personal training.I had a significant surgery in October of 2010 and again in September of 2011.When I was at home recuperating ,I started an online business,Cassady Online LLC, main sites are Startyourownbiznow.com,Frassadys.com and Cassnethosting.com-a professional hosting and site builder. I'm a Blogger,Affiliate and Internet Marketer.