Francis Cassady 040317
Improve CTR By Emulation
Emulation is a better word than copy,but everything done in internet marketing is basically emulating the success of others.
Emulation really implies competition,and the latter is responsible for fast and dramatic improvements in processes, systems, and techniques.
When you emulate you look at what other professional marketers are doing and use that information, with the addition of your own value add-ons.
There is alway copy that you'll need to take and modify to fit what you're doing.
The professional marketers always take copy that is successful, and put it into a swipe file for later use.
Look at Google paid ads on the first page of Google for specific keywords.
You'll generally see professional ads in which the keywords have been researched,and there is money to be made, and probably has been made on them.
Rest assured that the advertisers are getting good return on those high SERP ads.
Keep in mind,that good copy always implies getting your prospect curious about a purposal.
Here are some key curiosity phrases to build upon:
Find Out How
What You Do If
Discover the Amazing Way
Have You Ever Wondered What Would Happen If
Here are the five most persuasive words in the
English language
You
Free
Because
Instantly
New
These are research advertising words that not only get improved CTR, they also get improved conversion rates.
Recall the phrase "features tell,but benefits sell".
This is why professional marketers incorporate benefit phrases in their ad copy.
So "Lose weight with this important product…,or make money online with this…" .
Conversation Marketing
This is an offshoot of content marketing, and it involves getting more involved with your visitors,prospects and customers.
This is where you need surveys,testimonials,feedback,relationship building,and to be accessible to your audience.
Obviously,thats part of SEO and building return traffic.
To increase traffic to your site,you can use the social networks.
Use "chat" on Facebook and on Google Plus use "Hangout",you basically reach out to your audience and start a conversation
There are also Q and A sites you need to answer questions from your online marketing expertise,check out Quora,Mind the Book,Amazon's Askville,and Yahoo! Answers.
You also need to ask questions.
Last, are the internet marketing forums.
One to which I'll call your attention is the Warrior Forum.
An important tool that can be used to establish communication channel on several sites at once, is called Buzz Bundle.
copy and paste, http://www.buzzbundle.com/download/windows/
It does not matter how slowly you go as long as you do not stop. Confucius
What a friend?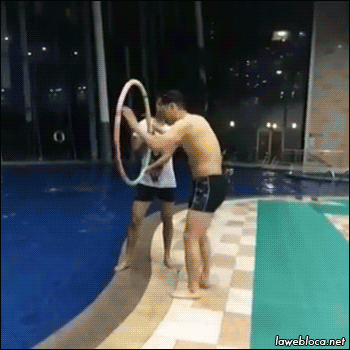 Thank you so much for visiting my Frassadys.com site and reading my Blog, please leave a comment, I love communication,I truly appreciate it.I wish you health, wealth, and wisdom.
Fran Cassady
Cassady Online LLC
http://Cassnethosting.com
http://startyourownbiznow.com/
If you're looking to generate an additional income or wish to get started online, I'll share with you, a simple system which is helping people achieve their financial goals. Please take a few minutes to see how you could benefit by clicking the links below, or click here for important information.
35 Reasons WHY We Have Paid Out Over 10 Million In Commissions… (OMG You Gotta See This)
http://www.StartYourOwnBizNow.com/?rd=qg6kfGCg
[Auto-Mailer System] Promote YOUR Website To Over 500,000 Websites (SEO Optimizer Pro Included)
http://www.StartYourOwnBizNow.com/?rd=kf3wu88d
[ Lifetime Membership in 12 Traffic Generation Sites ] A LIFETIME Of Traffic at ZERO Cost!
Don't miss this Go here now=>>> http://www.StartYourOwnBizNow.com/?rd=nh3M5j7i
http://startyourownbiznow.com/5241/
Facebook video course giveaway
http://startyourownbiznow.com/fvcg/
Francis Cassady's Bio
I retired in network engineering from Qwest Corporation,now Century Link Corporation.I'd volunteered for two years with RSVP (retired seniors volunteer program),guardians angels retirement community,Minnesota Responds (public health volunteer),and the Elk River food shelf. I also work out in the gym,so I studied and received a NASM certification for personal training.I had a significant surgery in October of 2010 and again in September of 2011.When I was at home recuperating ,I started an online business,Cassady Online LLC,the main sites are Startyourownbiznow.com,Frassadys.com and Cassnethosting.com-a professional hosting and site builder. I'm a Blogger,Affiliate and Internet Marketer.