Francis Cassady 040919
Bad Decision!
A rabbi, a priest and a minister got together for lunch once a week.
One day, one made the comment that preaching to people wasn't really all that hard. A real challenge would be to preach to a bear.
One thing led to another, and they decided to do an experiment. They would all go out into the woods, find a bear, preach to it, and attempt to convert it.
Seven days later, they all got together to discuss the experience.
Father Flannery went first.
His arm was in a sling, he was using crutches to walk, and his arms and legs were heavily bandaged.
"Well," he said, "I went into the woods to find me a bear. And when I found him, I began to read to him from the Catechism.
Well, that bear wanted nothing to do with me and began to slap me around.
So I quickly grabbed my holy water, sprinkled him and, holy…, he became as gentle a lamb.
The bishop is coming out next week to give him first communion and confirmation."
Reverend Billy Bob spoke next. He was in a wheelchair, with an arm and both legs in casts, and an IV drip.
In his best fire and brimstone oratory he claimed,
"WELL brothers, you KNOW that we don't sprinkle!
I went out and I FOUND a bear. And then I began to
READ to my bear from the HOLY WORD!
But that bear wanted nothing to do with me.
So I took HOLD of him and we began to wrestle.
We wrestled DOWN one hill, UP another and DOWN another until we came to a creek.
So, fast as I could, I DUNKED him and BAPTIZED his hairy soul.
And just like you said, he became as gentle as a lamb.
They both looked down at Rabbi Goldberg, who was lying in a hospital bed.
He was in a body cast and traction with IVs and monitors running in and out of him. He was in bad shape.
The rabbi looked up and said, "Looking back on it, circumcision might not have been the best way to start."
Inherent Reality Of The MLM
People are joining MLMs on a daily basis.
MLMers are from all over the world, many have been in business for over 20 years or more.
Those who've been in business for a long time occupy the top tiers of the MLM.
When we vet an MLM we look at this one criterion of a successful MLM, in particular.
Lets look at the inherent reality of the MLM, maybe, we can crack the nut, and dig a bit deeper into the actual workings of the MLM.
Interesting that you have to pay them on a monthly basis, and you are going to work for them, you become the non-salaried work force.
You must get other MLMers to signup under you, in order to get paid.
But you can get hundreds to sign up under you and not get paid,because they come in as a free member.
Many online MLM businesses offer significant advertising, like Leadsleap,for example.
Consequently, there's more incentive for Leadsleap signups to become paid, or "pro" members.
The payments to the MLMers,or to to use the euphemism distributors, is based on the pyramid-shaped commission system.
The recruitment system works by soliciting other MLMers.
As I'd mentioned ,If they join the company as a pro member,you get paid a portion of their monthly "dues".
Recall,this is called a commission on your referrals.
The issue is that some MLMs can really configure this referral commission system in their favor.
In one example, if you bring in two referrals,then you have access to the commission from the third salesperson that you bring into the fold.
It winds up with IMers never getting to the third.
MLMs can state this anyway they wish in the bylaws or MLM site rules; so you must be very careful and vet the MLM company thoroughly.
There's always the fine print you discover after the fact.
Some of the rules are very subtle and complicated and always favor the MLM site owner.
For example, Leads Leap has a 60 day wait-period for commission payments,so if your pro member leaves abruptly, they don't take the hit.
Keep in mind, this in only one negative for LeadsLeap,like all organizations which have postive and negative attributes.
LeadsLeap is a very-very good advertising company, but a bit feeble on the MLM side for making money.
Recall, within the MLM marketing strategy, the distributor is compensated for sales they personally generate from the products and services of the MLM company.
Some of the online MLM companies don't have many products and services, so the prime commensation is through their referral program.
Leads Leap fits this example, but the monthly fee is appropriate ,because there is significant advertising for "pro" members.
Leadsleap is like a TE from the perspective that free members can advertise but they must get credits,
MLM got its name from the referral piece of the MLM company and the level structure.
Vetting
First,make sure that the there's good leadership.
My partner WorldProfit,for example, is configured to sell memberships like an MLM.
But it also sells important IM products, like traffic,advertising,hosting,LP creator,eBook creator,affiliate marketing center, autoresponder,Sales Chat, significant IM training (which is part of the WP Silver membership).
The list goes on but I'll stop there, as I wanted to show you, what an important site it is for MLMers, IMers, and SBOs.
WP services are part of the membership, the amount and quality of services offered is signficant, and does justify the costs involved.
You don't want to speculate on the future popularity of the product or service;it should be popular as you join the MLM.
Keep in mind, that most MLMs are not only membership oriented.
That's because the concept was adapted on the Internet from MLMs before the Internet existed.
https://www.aarp.org/content/dam/aarp/aarp_foundation/2018/pdf/AARP%20Foundation%20MLM%20Research%20Study%20Report%2010.8.18.pdf
The first following number is the GPR or Page Rank,the second is Alexa Rank, the third is Google Trends, which is all about popularity.
Here are the 10 top MLMs:
1. Amway 1959 – 53 Years 6 – 8,556 – 2.18
2. Melaleuca 1985 – 27 Years 5 – 10,797 – 0.44
3. USANA 1992 – 20 Years 6 – 12,424 – 0.44
4. Nu Skin 1984 – 28 Years 6 – 12,527 – 0.20
5. Isagenix 2002 – 10 Years 3 – 15,591 – 0.20
6. Forever Living 1978 – 34 Years 5 – 17,178 – 0.42
7. Legal Shield 1972 – 40 Years 4 – 18,855 – 0.20
8. ACN 1993 – 19 Years 6 – 27,301 – 1.12
9. Herbalife 1980 – 32 Years 5 – 29,151 – 2.24
10. 4Life 1998 – 14 Years 4 – 32,924 – 0.14
These obviously existed before the online MLM and deal with physical products.
Later online MLMs deal more with vitual products and referrals.
When vetting a MLM,make a decision based on what you see happening currently, for example, there's a huge demand for online advertising.
Obviously, you want to find a MLM with popular products and services that sell.
You also want them to be products and services that customers buy over and over.
That's why the traditional MLMs have survived.
This is why some of the top MLMs offer physical products that customers purchase over and over.
The interesting piece is that they are physical in-demand products and they are now Internet oriented.
I wonder how long it'll take for CBD MLMs to get in the top 25?
Based on the testimonials and doctor reviews, not long.
Here's the CTFO MLM site,
http://www.StartYourOwnBizNow.com/?cp=gb4UfDM4
As I'd mentioned,significant MLM companies will offer products and services, that will garner repeat buyers.
Obviously, Health and Fitness product oriented MLMs are more popular as ever, as the Boomers retire and try to stay healthy and in the mix.
Interesting that 22 of the top 25 pure MLMs offer health and wellness products.
IMers know the importance of repeat customers.
Recall,97 percent of people do not profit in their MLM endeavors.
https://tracking.warriorforum.com/ogi/538286
This is not so much a problem attributed to MLM companies themselves, as it is to how the companies themselves are being marketed to potential distributors.
Many people join network marketing companies because they are told that it's an easy way to make money on the side or part-time, and that no experience is necessary.
If you are not familiar with sales or marketing on the Internet, you will probably need to do online marketing training, if you want to succeed in MLM marketing.
Strategic planning and IM training before you choose an MLM is critical.
MLMs are very compelling and can work, but you must do your homework before joining a new online  MLM.
MLMs do offer significant potential for IMers who are willing to train and find an MLM that is fair and one in which you can prosper.
different perspective
New wave MLM industry is flawed.
Companies choose the multi-level marketing model because MLM companies are cheaper to start and cheaper to run.
By transferring that job to a distributor, a company saves an average of $1,200 annually per employee.
Now you have thousands of untrained marketers piggy-backing a hot trend more than half dropping out in less than a year.
The FTC continues to go after new wave MLM companies .
Manufacturing hype is the process in which the MLMs requires distributors to buy their product for entry.
Many MLM companies re-launch or re-brand to get new sign-ups.
If you can vet a new wave MLM, go for it. It must have responsible leadership with simple rules.
If not, go for the traditional MLMs above which I'd referred, as they're proven and good marketers can thrive.
This is a good pdf from Darrin Kidd,for newbies,or stubborn intermediates,
http://succeedwithdarin.com/wp-content/uploads/2016/01/Darin-Kidds-Keys-to-Success-in-Network-Marketing-eBook.pdf
I'm a cash flow guy. If it doesn't make me money today, forget about it. Robert Kiyosaki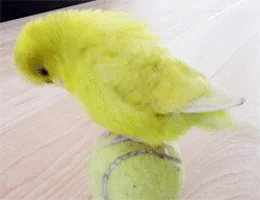 Thank you so much for visiting my Frassadys site and reading my Blog, please leave a comment,I truly appreciate it. Leave your site's link. I wish you health, wealth, and wisdom.
Fran Cassady
Cassady Online LLC
Cassnethosting
http://www.StartYourOwnBizNow.com/?cp=lv1HTtJr
http://startyourownbiznow.com/
If you're looking to generate an additional income or wish to get started online, I'll share with you, a simple system which is helping people achieve their financial goals. Please take a few minutes to see how you could benefit by clicking the links below, or click here for important information.
35 Reasons WHY We Have Paid Out Over 10 Million In Commissions… (OMG You Gotta See This)
http://www.StartYourOwnBizNow.com/?rd=qg6kfGCg
[Auto-Mailer System] Promote YOUR Website To Over 500,000 Websites (SEO Optimizer Pro Included)
http://www.StartYourOwnBizNow.com/?rd=kf3wu88d
[ Lifetime Membership in 12 Traffic Generation Sites ] A LIFETIME Of Traffic at ZERO Cost!
Don't miss this Go here now=>>> http://www.StartYourOwnBizNow.com/?rd=nh3M5j7i
friend me on Facebook
https://www.facebook.com/francis.cassady

Francis Cassady's Bio
I retired in network engineering from Qwest Corporation,now Century Link Corporation.I'd volunteered for two years with RSVP (retired seniors volunteer program),guardians angels retirement community,Minnesota Responds (public health volunteer),and the Elk River food shelf. I also work out in the gym,so I studied and received a NASM certification for personal training.I had a significant surgery in October of 2010 and again in September of 2011.When I was at home recuperating ,I started an online business,Cassady Online LLC, main sites are Startyourownbiznow.com,Frassadys.com and Cassnethosting.com-a professional hosting and site builder. I'm a Blogger,Affiliate and Internet Marketer.