Francis Cassady 062819
Fun Puns
I'd love to visit Holland, wooden shoe?
Britain is a wet place due to the queen's long reign.
The incontinent Scotsman had a wee accident.
Goats in France are great musicians because they have French horns.
Did you know that donuts were first made in Greece?
A practical Czech is considered to be Praguematic.
British TVs have to cross the English Channel.
The pharaohs of Egypt came up with the first pyramid scheme.
People in Switzerland can't learn to ski without a lot of alp.
A new country decided to conduct a flag poll…
Integrate Two Techniques
Copywriting is an essential part of internet marketing, as is content marketing.
Copywriting and content marketing,a predominant part of which is blogging, but they aren't the same.
But they're often used in the same context.
Content marketing is used for articles,videos,audios,blogs, product reports,reviews, press releases,white papers and eBooks.
Generally,content marketing is used to help and enhance your customer's knowledge of your niche's products and services.
The marketing piece is secondary to the value-add piece.
Content marketing is use to elicit influence, elevate your name and establish brand.
Copywriting,on the other hand,is written to an prospect of your products or services, with the intent,to get them to take immediate action.
Copywriting is to get leads,social media followers,and conversions and of course all-important sales.
Obviously, the objective of any business.
Copywriting is used for squeeze pages, landing pages,email campaigns, sales pages, thank-you pages and webinars.
Also,copywritng is used for offline adverts in newspapers,direct mail, TV,radio,and magazines.
So if you're a content marketer the predominate focus is:
valuable content that compels
content focused on engagement,relevant
information,entertainment and training
oriented to human beings not search engines
content that builds relationships,lite on the marketing
However, experienced content marketers are able to combine the two to their advantage,to get signups,leads,and conversions.
They'll integrate the copywriting techniques into their articles.
But the focus for content marketing is still about helping customers and building brand.
When you incorporate SEO in your article, you are really doing a hybrid style of content marketing and copywriting.
Primary concerns of content writing,is orienting your blog to the prime concern.
As experience grows, so does your ability to use the SEO tool for that integration.
Get that integration down pat, and you will become a much more efficient content marketer.
https://contentmarketinginstitute.com/wp-content/uploads/2012/04/CMI_Ultimate-Blogging-final.pdf
Copy Writing
But good copy writing can be a neglected piece, because you must establish skill before you can persuade.
Content marketing is always more technically oriented,especially with SEO added.
The dazzel piece of the marketing effort is left to the deft hands of the copywriter.
That's why copy is often neglected because of the extra expense.
Obviously it's a critical piece in the online -marketers' or SBOs' sales funnels.
The reason is always added expense.
Experienced copywriters know their value because their words will have an important beneficial effect on your conversion rates.
Some marketers begin constructing their own copy.
Obviously, a good content writer can learn to write copy.
Most single operation web owners will learn this piece, and write their own copy until they can afford a professional copywriter.
One good thing about the pervasive internet, is that you can get fairly decent copy writers fairly inexpensively.
Click here for why hire a copywriter.
http://brandnewcopy.com/wp-content/uploads/2013/12/Why-Hire-a-Copywriter-Infographic1.pdf
Amateur copy is usually discovered by a lack of succinctness.
Phrases should always be made more relevant to your avatar.
As a small business owner,webmaster,or content manager,you always want to improve,and you improve by doing.
You have to do your own growing no matter how tall your grandfather was. Abraham Lincoln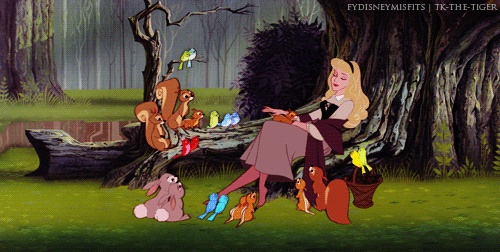 Thank you so much for visiting my Frassadys.com site and reading my Blog, please leave a comment,I truly appreciate it. Leave your site's link. I wish you health, wealth, and wisdom.
Fran Cassady
Cassady Online LLC
Cassnethosting
http://www.StartYourOwnBizNow.com/?cp=lv1HTtJr
http://startyourownbiznow.com/
If you're looking to generate an additional income or wish to get started online, I'll share with you, a simple system which is helping people achieve their financial goals. Please take a few minutes to see how you could benefit by clicking the links below, or click here for important information.
35 Reasons WHY We Have Paid Out Over 10 Million In Commissions… (OMG You Gotta See This)
http://www.StartYourOwnBizNow.com/?rd=qg6kfGCg
[Auto-Mailer System] Promote YOUR Website To Over 500,000 Websites (SEO Optimizer Pro Included)
http://www.StartYourOwnBizNow.com/?rd=kf3wu88d
[ Lifetime Membership in 12 Traffic Generation Sites ] A LIFETIME Of Traffic at ZERO Cost!
Don't miss this Go here now=>>> http://www.StartYourOwnBizNow.com/?rd=nh3M5j7i
friend me on Facebook
https://www.facebook.com/francis.cassady

Francis Cassady's Bio
I retired in network engineering from Qwest Corporation,now Century Link Corporation.I'd volunteered for two years with RSVP (retired seniors volunteer program),guardians angels retirement community,Minnesota Responds (public health volunteer),and the Elk River food shelf. I also work out in the gym,so I studied and received a NASM certification for personal training.I had a significant surgery in October of 2010 and again in September of 2011.When I was at home recuperating ,I started an online business,Cassady Online LLC, main sites are Startyourownbiznow.com,Frassadys.com and Cassnethosting.com-a professional hosting and site builder. I'm a Blogger,Affiliate and Internet Marketer.