Francis Cassady 031819
Cup of tea for daddy?
One day my mother was out and my dad was in charge of me.
I was maybe 2 1/2 years old and had just recovered from an accident.
Someone had given me a little 'tea set' as a get-well gift and it was one of my favorite toys.
Daddy was in the living room engrossed in the evening news when I brought Daddy a little cup of "tea," which was just water.
After several cups of tea and lots of praise for such yummy tea, my Mom came home.
My Dad made her wait in the living room to watch me bring him a cup of tea, because it was "just the cutest thing!"
My Mom waited, and sure enough, here I come down the hall with a cup of tea for Daddy and she watched him drink it up.
Then she says, (as only a mother would know . . … )
"Did it ever occur to you that the only place she can reach to get water is the toilet?"
Let's Get More Specific
True View
AdWords, lets you choose Video campaigns under "Campaigns",then go to the "campaign" red pulldown.
Select "Videos" from the drop-down menu, where you can install your YouTube video campaign,set YouTube Search,using YouTube Videos.
You can also check Video partners on the Display Network.
Here is where you set you daily budget, the location where you wish to show your video advert,the video language, and the device type.
Targeting is more specific on this type of True View video adverting.
Why True View?
True View,in addition to the more specificity in targeting,also,lets you choose between in-stream viewing or in-display viewing.
The interesting piece about True View,is the relative cost per click.
You'll be charged the CPC only if a viewer clicks your attached URL,watches the ad for more than 30 seconds, or watches the complete less-than-30-second video advert.
In-Stream video adverts are set up to capture the attention of your prospects in the first five seconds of the ad.
You've seen these where it counts down from 5 and then goes to a "Skip Ad" button.If the viewer skips your ad by clicking the "Skip Ad" button,your advert will acquire no cost to you.
In-Display YouTube adverts are the ones that appear to the right side of content you are viewing on YouTube.
In-display video adverts can run across YouTube in-display as well as the Google Display Network.
YouTube runs in-display on the search and watch pages for both desktop and m.youtube.com.
They're also run on home pages for desktop and YouTube mobile apps. The video advert is actually an image thumbnail and up to three lines of text.
Clicking the image advert activate the embedded URL to the YOUTube watch or channel page to view the video.
Expert YouTube advertisers use CTA overlays on the videos to drive the users to the advertiser site.
Call-To-Action Overlay
You actually create the CTA overlay in AdWords and only one overlay may appear per video at a time.
To create a CTA overlay in AdWords for an existing video campaign, follow these steps.
Sign in to your AdWords account.
Click the Campaigns tab, and then select the video campaign you want to edit.
At the Videos tab,click the drop-down menu next to the video you want to edit and select edit Call to Action,enter the required URL and landing page information.
Measure,Measure,Measure
Monitor and analyze to know if you are targeting the customers who are interested in your offer.
Recall, the good thing about PPC is that you'll have customers seeking out your advert rather than the other way around.
PPC,like SEO, is more precise and Video Search,with the correct keywords, is like SEM/Google textual Search.
Visit Analytics and learn about your viewers.
You can ascertain which video your audience is watching and the time in which they stay on the video,by using "audience overview" under "Reporting".
Figure out if you're reaching the right audience.
Check your AdWords account to track views, costs, and budget details.
Reporting for TrueView campaigns,in YouTube "Analytics" "Overview" include which videos your customers are watching,how long they are watching them,demographics,traffic sources,devices subscribers and other relevant reports.
To get to YouTube Analytics,click "Video Manager".
Take a look at this Goggle support page to get all the relevant analytics that come with a True View selection.
https://support.google.com/youtube/answer/2375431?hl=en
Cost
Obviously,television and radio advertising is very expensive because you reach out to a huge non-targeted audience.
YouTube advertising is really more cost effective,but you have to monitor and adjust your targeting.
If you measure carefully and constantly tweak your advertising strategy and targeting, you will see that even small online businesses and their small budgets can surpass their marketing goals.
The CPC will continue to go down,if your fine tune your video advert, and your targeted audience in True View.
Recall, you will not be charged a CPC if the video is viewed for less than 30 seconds,if the viewer doesn't view the entire less-than-30-second video, and no action is taken as far as clicking on the advert's landing page link.
Link Your Adwords Account
First sign into your Adwords account,then click next to your Adwords account name at the top of the page.
Click "Linked accounts".
On the Linked Accounts page, click YouTube,then on the YouTube Channels page click "+CHANNEL", which will bring up a "Link a YouTube Channel Box.
In the box simply paste your YouTube channel URL You can also do this in the opposite direction,more on that further below.
If you don't have it,be sure to get your Google Adsense ID.
Then, if you haven't monitized your videos,be sure to monitize them from your YouTube Channel.
Just go to your YouTube Channel from your URL,then go to "Channel" and click "monitization".
On the Adsense monitization page you can install your Google Adsense 16 digit ID.
Fear doesn't exist anywhere except in the mind. Dale Carnegie
Remember happiness doesn't depend upon who you are or what you have; it depends solely on what you think. Dale Carnegie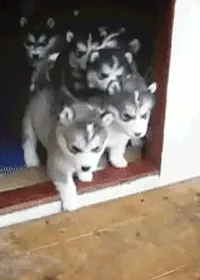 Thank you so much for visiting my IBOtoolbox site and reading my Blog, please leave a comment,I truly appreciate it. Leave your site's link. I wish you health, wealth, and wisdom.
Fran Cassady
Cassady Online LLC
Cassnethosting
http://www.StartYourOwnBizNow.com/?cp=lv1HTtJr
http://startyourownbiznow.com/
If you're looking to generate an additional income or wish to get started online, I'll share with you, a simple system which is helping people achieve their financial goals. Please take a few minutes to see how you could benefit by clicking the links below, or click here for important information.
35 Reasons WHY We Have Paid Out Over 10 Million In Commissions… (OMG You Gotta See This)
http://www.StartYourOwnBizNow.com/?rd=qg6kfGCg
[Auto-Mailer System] Promote YOUR Website To Over 500,000 Websites (SEO Optimizer Pro Included)
http://www.StartYourOwnBizNow.com/?rd=kf3wu88d
[ Lifetime Membership in 12 Traffic Generation Sites ] A LIFETIME Of Traffic at ZERO Cost!
Don't miss this Go here now=>>> http://www.StartYourOwnBizNow.com/?rd=nh3M5j7i
friend me on Facebook
https://www.facebook.com/francis.cassady

Francis Cassady's Bio
I retired in network engineering from Qwest Corporation,now Century Link Corporation.I'd volunteered for two years with RSVP (retired seniors volunteer program),guardians angels retirement community,Minnesota Responds (public health volunteer),and the Elk River food shelf. I also work out in the gym,so I studied and received a NASM certification for personal training.I had a significant surgery in October of 2010 and again in September of 2011.When I was at home recuperating ,I started an online business,Cassady Online LLC, main sites are Startyourownbiznow.com,Frassadys.com and Cassnethosting.com-a professional hosting and site builder. I'm a Blogger,Affiliate and Internet Marketer.