Francis Cassady 042717
Licensing Et Cetera
Bear in mind, that are are oodles of opportunities on the internet.
It's always in your best interest to pay higher up-front costs,and no or low monthly lease payments.
Be sure you're clear on your price,timeline, and your online marketing plan-of-action.
Copy and paste the URL,
https://www.iprhelpdesk.eu/sites/default/files/newsdocuments/Licence_agreements_0.pdf
The internet marketer or licensee always start as low as possible,even significantly lower than your price.
But be sure not to insult the licensor,as you want to become "partners" as soon as possible.
Stay relaxed and never rush, back up your price with your accounting facts,from which you'll draw to corroborate your asking price.
Always compromise,but keep in mind,what you'll need to make a significant profit and make your business run.
(If you've ever watched Pawn Stars on the History channel,you can get a good example of negotiation with many of the sellers.)
If you concede a higher up-front fee, then you'll need to lower the monthly lease fee.
The point is,that if you give a concession, then take something off-the-table.
If a licensor demands a higher monthly lease, then lower the up-front fee.
There are non-monetary gains that the licensor will gather from the agreement,such as influence,popularity,and reputation.
Continue to extoll your experience and virtues and your marketing company's expertise.
Be sure to continue the negotiation on a day to day basis,by offering relevant information through phone calls and email.
Persistence is important when trying to strike a deal,and will always win in the end.
Without sales copy included in the licensing deal,you'll have to write your own copy.
Sales copy is an interesting topic into which we'll need to delve.
The key to successful leadership is influence, not authority. Kenneth H. Blanchard
The challenge of leadership is to be strong but not rude; be kind, but not weak; be bold, but not a bully; be humble, but not timid; be proud, but not arrogant; always have humor. Jim Rohn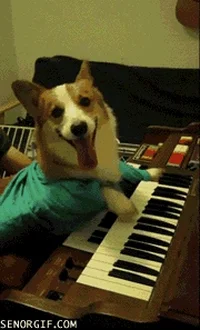 Thank you so much for visiting my IBOtoolbox site and reading my Blog, please leave a comment, I love communication,I truly appreciate it. Leave your site's link. I wish you health, wealth, and wisdom.
Fran Cassady
Cassady Online LLC
http://Cassnethosting.com
http://startyourownbiznow.com/
If you're looking to generate an additional income or wish to get started online, I'll share with you, a simple system which is helping people achieve their financial goals. Please take a few minutes to see how you could benefit by clicking the links below, or click here for important information.
35 Reasons WHY We Have Paid Out Over 10 Million In Commissions… (OMG You Gotta See This)
http://www.StartYourOwnBizNow.com/?rd=qg6kfGCg
[Auto-Mailer System] Promote YOUR Website To Over 500,000 Websites (SEO Optimizer Pro Included)
http://www.StartYourOwnBizNow.com/?rd=kf3wu88d
[ Lifetime Membership in 12 Traffic Generation Sites ] A LIFETIME Of Traffic at ZERO Cost!
Don't miss this Go here now=>>> http://www.StartYourOwnBizNow.com/?rd=nh3M5j7i
http://startyourownbiznow.com/5241/
Facebook video course giveaway
http://startyourownbiznow.com/fvcg/
Francis Cassady's Bio
I retired in network engineering from Qwest Corporation,now Century Link Corporation.I'd volunteered for two years with RSVP (retired seniors volunteer program),guardians angels retirement community,Minnesota Responds (public health volunteer),and the Elk River food shelf. I also work out in the gym,so I studied and received a NASM certification for personal training.I had a significant surgery in October of 2010 and again in September of 2011.When I was at home recuperating ,I started an online business,Cassady Online LLC,the main sites are Startyourownbiznow.com,Frassadys.com and Cassnethosting.com-a professional hosting and site builder. I'm a Blogger,Affiliate and Internet Marketer.