Francis Cassady 020519
Boss not too happy
A guy shows up late for work. The boss yells, 'You should've been here at 8.30!'
He replies. 'Why? What happened at 8.30?'
Lifeblood of An Online Enterprise
Traffic is the lifeblood for your online business, but premium traffic costs are expensive.
SBOs do not always have the monthly budget to spend for high converting traffic.
If you were to buy traffic from the right sources for online business, it would cost you between $.80 to $1.60 per click.
This would be highly targeted traffic.
To drive 1000 visitors per month at this price, it will cost you $800 to $1600.
A lead conversion of 20-25%, this would easily cost you $4 to $6.40 per lead.
Although expensive, premium traffic is the best kind of traffic because you have customers looking for you, rather than you looking for customers.
Keep in mind that solo ads are at $.65 per click according to the image but are not that expensive if you look at the Udimi solo ads platform for example.
Here you'll find "solo deals" anywhere from $.30 to $.45 per click.
Notice here there are solo deals every day, The two vendors in the screen shot are at 45 cents per click.
Solo ads,of course are soliciting action,as you basically rent a list that is amenable to your niche products and services, until you get the requisite number of clicks.
It's significant piece of the advertising puzzle as experienced SBOs, IMers and affiliates are well aware.
You can actually build a niche list by consistently buying solo ads, although  more expensive than SEO, but much faster.
Many of the vendors actually built their lists buying solo ads, right from the Udimi vendors.
So a big thumbs up to the efficacy of solo ads.
There's also a new interesting traffic coop to which I'll call your attention it from webpreneurmedia, http://webpreneurmedia.com/traffic-co-op/.
Finally, webpreneurmedia offers an interesting PLR site with hundred of PLR products with new products added weekly in the 11 top niches.
Don't miss this opportunity,
http://www.StartYourOwnBizNow.com/?rd=dp0tx4qG
Also, this is another important inexpensive paid traffic opportunity from business world lists,
http://www.StartYourOwnBizNow.com/?cp=yz6FDS2U&aID=8210
A positive attitude can really make dreams come true – it did for me. David Bailey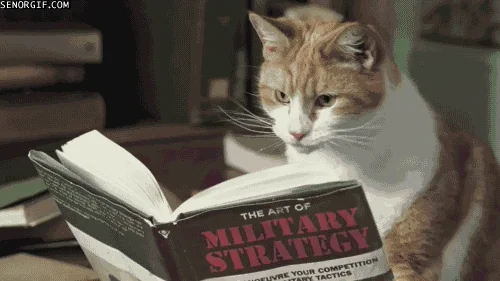 Thank you so much for visiting my IBOtoolbox site and reading my Blog, please leave a comment,I truly appreciate it. Leave your site's link. I wish you health, wealth, and wisdom.
Fran Cassady
Cassady Online LLC
Cassnethosting
http://www.StartYourOwnBizNow.com/?cp=lv1HTtJr
http://startyourownbiznow.com/
If you're looking to generate an additional income or wish to get started online, I'll share with you, a simple system which is helping people achieve their financial goals. Please take a few minutes to see how you could benefit by clicking the links below, or click here for important information.
35 Reasons WHY We Have Paid Out Over 10 Million In Commissions… (OMG You Gotta See This)
http://www.StartYourOwnBizNow.com/?rd=qg6kfGCg
[Auto-Mailer System] Promote YOUR Website To Over 500,000 Websites (SEO Optimizer Pro Included)
http://www.StartYourOwnBizNow.com/?rd=kf3wu88d
[ Lifetime Membership in 12 Traffic Generation Sites ] A LIFETIME Of Traffic at ZERO Cost!
Don't miss this Go here now=>>> http://www.StartYourOwnBizNow.com/?rd=nh3M5j7i
friend me on Facebook
https://www.facebook.com/francis.cassady

Francis Cassady's Bio
I retired in network engineering from Qwest Corporation,now Century Link Corporation.I'd volunteered for two years with RSVP (retired seniors volunteer program),guardians angels retirement community,Minnesota Responds (public health volunteer),and the Elk River food shelf. I also work out in the gym,so I studied and received a NASM certification for personal training.I had a significant surgery in October of 2010 and again in September of 2011.When I was at home recuperating ,I started an online business,Cassady Online LLC, main sites are Startyourownbiznow.com,Frassadys.com and Cassnethosting.com-a professional hosting and site builder. I'm a Blogger,Affiliate and Internet Marketer.