Francis Cassady 042917
More About Keywords
Here are two of the very best free keyword tools: http://keywordtool.io/, and Google keyword planner.
These keyword suggestion tools will give you many long tail related keywords from Google,YouTube,Bing and the App Store.
These works like the Google search engine
It utilizes Google autocomplete,which is a feature used in Google Search to extend the more broad terms.
Its purpose is to speed up the searches performed by searchers on Google Search.
How to use Google Keyword Planner,copy and paste, https://youtu.be/GquYgCT8jSQ
So for example, take a more general search term like floor mats,do a search,and it will give back hundreds of long-tail search terms extending from "a" to "z".
It'll work its way down the alphabet from the Google search engine,or the Bing,YouTube,or App Store search engines.
So the first derived long tail keywords will be in the a's:
You could do this by hand,but obviously it would take up way to much of your valuable time.
Hence, you need to use an excellent keyword research tool, and the two I'd mentioned above,are not only great tools,they're also free.
Once you get several hundred keywords back from the keyword tool,you can paste the results into an excel spread sheet.
The excel spread sheet is the instrument that you'll download into the Bing Ads Editor when you create your Bing Ads campaign.
This is a significant free keyword research tool.
The Bing keyword research tool is here,copy and paste, http://www.bing.com/toolbox/keywords, you'll need a microsoft login and password to use the Bing keyword tool.
You can download the Bing Ads editor here=> https://www.microsoft.com/en-us/download/details.aspx?id=22260.
Recall,for PPC advertising you need to upload about 10,000 related keywords to your Bing Ads' Editor or Adwords' Editor for each ad group.
So,for a typical Bing or Adwords ad group you'll need to use a keyword multiplier.
Keywordtool is a great free multiplier that is related to Google, Bing, and YouTube.
Some professional marketers use the pro version of keywordtool called http://keywordtool.io/pro, in which they're able to get twice the Long-tail Keywords plus search volume, CPC, and Adwords competition data.
But the most the pro version will give back is about 1500 related keywords.
Keep in mind,that intermediate marketers or marketers who have limited budgets work with Bing Ads,because of the high CPC associated with Adwords.
However, if you're ready to scale your business, the next keywords tool to which I'll call your attention is called semrush.com.
Semrush is a step up, but it works like Keywordtool,in that it will give you back preliminary information,but to get the 10,000 related keyword you'll need to go to the pro version.
Here is a list of the relevant keyword adders to get large lists of relevant keywords:
Google Keyword Tool
Semrush
seoautomatic
searchcommander
Similarweb.com
These tools are only very relevant "adders", so they'll give you back many long tail keywords automatically,using the automatic method we'd discussed above.
You can get these large lists of keywords from keywordtool,Semrush,and the others I'd listed above.
The Keyword Multipliers above which I'd mentioned, will give back up to 10,000 keywords, using an algorithm similar to the Google Search autocomplete algorithm.
Here's the seo automatic.com URL,copy and paste, http://www.seoautomatic.com/unique-tools/keyword-multiplier/.
Go to YouTube to watch how seo automatic's multiplier works.
A remark generally hurts in proportion to its truth. Will Rogers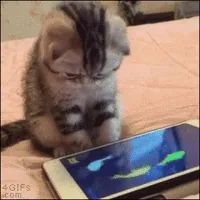 Thank you so much for visiting my IBOtoolbox site and reading my Blog, please leave a comment, I love communication,I truly appreciate it. Leave your site's link. I wish you health, wealth, and wisdom.
Fran Cassady
Cassady Online LLC
http://Cassnethosting.com
http://startyourownbiznow.com/
If you're looking to generate an additional income or wish to get started online, I'll share with you, a simple system which is helping people achieve their financial goals. Please take a few minutes to see how you could benefit by clicking the links below, or click here for important information.
35 Reasons WHY We Have Paid Out Over 10 Million In Commissions… (OMG You Gotta See This)
http://www.StartYourOwnBizNow.com/?rd=qg6kfGCg
[Auto-Mailer System] Promote YOUR Website To Over 500,000 Websites (SEO Optimizer Pro Included)
http://www.StartYourOwnBizNow.com/?rd=kf3wu88d
[ Lifetime Membership in 12 Traffic Generation Sites ] A LIFETIME Of Traffic at ZERO Cost!
Don't miss this Go here now=>>> http://www.StartYourOwnBizNow.com/?rd=nh3M5j7i
http://startyourownbiznow.com/5241/
Facebook video course giveaway
http://startyourownbiznow.com/fvcg/
Francis Cassady's Bio
I retired in network engineering from Qwest Corporation,now Century Link Corporation.I'd volunteered for two years with RSVP (retired seniors volunteer program),guardians angels retirement community,Minnesota Responds (public health volunteer),and the Elk River food shelf. I also work out in the gym,so I studied and received a NASM certification for personal training.I had a significant surgery in October of 2010 and again in September of 2011.When I was at home recuperating ,I started an online business,Cassady Online LLC,the main sites are Startyourownbiznow.com,Frassadys.com and Cassnethosting.com-a professional hosting and site builder. I'm a Blogger,Affiliate and Internet Marketer.