Francis Cassady 052719
Good Answers?
TEACHER: Why are you late?
STUDENT: Class started before I got here.
TEACHER: Maria, go to the map and find North America.
MARIA: Here it is.
TEACHER: Correct. Now class, who discovered America?
CLASS: Maria.
TEACHER: John, why are you doing your math multiplication on the floor?
JOHN: You told me to do it without using tables.
TEACHER: Glenn, how do you spell 'crocodile?'
GLENN: K-R-O-K-O-D-I-A-L'
TEACHER: No, that's wrong.
GLENN: Maybe it is wrong, but you asked me how I spell it.
TEACHER: Winnie, name one important thing we have today that we didn't have ten years ago.
WINNIE: Me!
TEACHER: George Washington not only chopped down his father's cherry tree, but also admitted it.
Now, Louie, do you know why his father didn't punish him?
LOUIS: Because George still had the axe in his hand?
Negotiation and Compromise
Lets look at negotiation,which is really an art form.
It really is all about human psychology.
You're dealing with another human being who,like yourself, wants the best possible deal.
Obviously, there's going to be give and take.
If you've been married for a long time you really know what i'm taking about.
Ultimately,there is always compromise,but you'll need to get the price with which you are comfortable.
Kind of like negotiating the price of a house, with the accompanying monthly mortgage payment.
Never be emotional or overly bound to a deal,always keep enough leverage to walk away.
Here's some negotiation hints:
relax
Keep your options open, compromise
Keep you price always in focus
get some small initial agreement
listen very carefully
become a partner as soon as possible
put yourself in the licensor's shoes
always put people first
to keep leverage fake coolness or apathy
Affability is critical, but the focus is on getting what you want.
Always Search for the "Win-Win" Scenario
Treat the Other Person Fairly and with respect
Get a Decision
We are aware of the oodles of opportunities on the internet.
It's always in your best interest to pay higher up-front costs,and no or low monthly lease payments.
Be sure you're clear on your price,timeline, and your online marketing plan-of-action.
If the person is unreasonable leave very quickly.
Best alternative to a negotiated agreement or BATNA, is the most advantageous alternative course of action a party can take if negotiations fail, and an agreement cannot be reached.
The internet marketer or licensee always needs to start as low as possible,even significant lower than your actual price.
But be sure not to insult the licensor,as you want to become "partners" as soon as possible.
Stay relaxed and never rush, back up your price with your accounting facts,from which you'll draw to corroborate your asking price.
Always compromise,but keep in mind,what you'll need to make a significant profit and make your business run.
If you've ever watched Pawn Stars on the History channel,you can get a great example of negotiation with many of the sellers.
If you concede a higher up-front fee, then you'll need to lower the monthly lease fee.
The point is,that if you give a concession, then take something off-the-table.
If a licensor demands a higher monthly lease, then lower the up-front fee.
Keep in mind, the non-monetary gains that the licensor will gather from the agreement,such as influence,popularity,and reputation.
Continue to extoll your experience and virtues and your marketing company's expertise.
Be sure to continue the negotiation on a day to day basis,by offering relevant information through phone calls and email.
Persistence is important when trying to strike a deal,and will always win over lethargy.
Without sales copy included in the licensing deal,you'll have to write your own copy.
intellectual-property
Here's intellectual-property Lawyers.com,
http://intellectual-property.lawyers.com/intellectual-property-licensing/licensing-agreements.html
There are four basic types of IP that most businesses, inventors, and creators will encounter:
Copyrights protect original works of authorship in any form like eBooks and video courses.
Patents protect original inventions.
Trademarks protect words, names or symbols identifying brand or products.
Trade secrets protect methods and systems, such as customer email lists, marketing information, non-patented inventions, software, formulas and recipes, techniques, processes and procedures.
Successful negotiation is not about getting to 'yes'; it's about mastering 'no' and understanding what the path to an agreement is.      Christopher Voss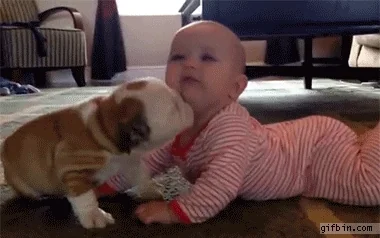 Thank you so much for visiting my IBOtoolbox site and reading my Blog, please leave a comment,I truly appreciate it. Leave your site's link. I wish you health, wealth, and wisdom.
Fran Cassady
Cassady Online LLC
Cassnethosting
http://www.StartYourOwnBizNow.com/?cp=lv1HTtJr
http://startyourownbiznow.com/
If you're looking to generate an additional income or wish to get started online, I'll share with you, a simple system which is helping people achieve their financial goals. Please take a few minutes to see how you could benefit by clicking the links below, or click here for important information.
35 Reasons WHY We Have Paid Out Over 10 Million In Commissions… (OMG You Gotta See This)
http://www.StartYourOwnBizNow.com/?rd=qg6kfGCg
[Auto-Mailer System] Promote YOUR Website To Over 500,000 Websites (SEO Optimizer Pro Included)
http://www.StartYourOwnBizNow.com/?rd=kf3wu88d
[ Lifetime Membership in 12 Traffic Generation Sites ] A LIFETIME Of Traffic at ZERO Cost!
Don't miss this Go here now=>>> http://www.StartYourOwnBizNow.com/?rd=nh3M5j7i
friend me on Facebook
https://www.facebook.com/francis.cassady

Francis Cassady's Bio
I retired in network engineering from Qwest Corporation,now Century Link Corporation.I'd volunteered for two years with RSVP (retired seniors volunteer program),guardians angels retirement community,Minnesota Responds (public health volunteer),and the Elk River food shelf. I also work out in the gym,so I studied and received a NASM certification for personal training.I had a significant surgery in October of 2010 and again in September of 2011.When I was at home recuperating ,I started an online business,Cassady Online LLC, main sites are Startyourownbiznow.com,Frassadys.com and Cassnethosting.com-a professional hosting and site builder. I'm a Blogger,Affiliate and Internet Marketer.