Francis Cassady 070218
Lunch Break Directions?
Skinny people get 30 minutes for lunch, as they need to eat more, so that they can look healthy.
Normal size people get 15 minutes for lunch to get a balanced meal to maintain their average figure.
Chubby people get 5 minutes for lunch, because that's all the time needed to drink a Slim-Fast.
Thank you for your loyalty to our company. We are here to provide a positive employment experience.
Therefore, all questions, comments, concerns, complaints, frustrations, irritations, aggravations, insinuations, allegations, accusations, contemplations, consternation and input should be directed elsewhere.
The Management Team
Perfection Never Comes
Writers or bloggers are always looking for new,interesting,and informative webcopy.
Bloggers write for social media,forums,article writing sites-like Blogger.com.
However, your blog remains your predominate focus,because your website represents who you are, your brand, and the products and services you promote.
Bloggers incorporate these rules into their webcopy.
Bloggers know that the blog must go through these steps:
Planning
Drafting
Redrafting
Editing
If you don't follow these rules of writing,you'll surely run into editing errors and clumsy sentences.
Perfection never comes,but you focus on webcopy and putting yourself into it.
I believe you understand that the very nature of blogging is informal.
However,even if informal,we still obey the rules of spelling and grammer, try to avoid clumsy sentences.
Obviously, conveying meaning is the purpose of blogging.
If there is no significant meaning, then the purpose id defeated,
Enquirers, customers and peers scrutinize your website,your blog.
Your webcopy represents you,and your personality,as visitors come to your site,and the goal is to have them come back to your site.
This says a heck of a lot concerning not only the rules above which I'd mentioned,but also the research from which you draw relevant information.
You know you've done the research, the redrafting,the editing,because this is you the person,the conscientious author.
The blog is full of your personality.
In the world of the Internet and blogging,here's a few things to keep in mind as you entertain,and hopefully guide and teach your audience.
http://contentmarketinginstitute.com/wp-content/uploads/2012/04/CMI_Ultimate-Blogging-final.pdf
You'll need a compelling blog,you can add humor,be provocative,add color,teach,expose important niche concepts, and most important be yourself.
One of the best parts of blogging,as opposed to doing any other kinds of writing,is that you're highly encouraged to write as yourself.
No need to get technical or impersonal if that's not who you are in real life.
A professional tip for how to find your writing voice if you're unsure of what it is?
Try recording yourself to hear your own speaking mannerisms and tempo.
You always try to differentiate yourself, your blog ,and your brand from others in your niche.
The only way is to be yourself. But don't worry, as you get into blogging you'll consistently improve.
There's a need to write with clearity,but your personality and writing style will make you stand out among other bloggers,among competitors.
Your article writing composition will also differentiate you.
You must understand this differentiation,once you understand this,your enquirers will follow suit.
People will forgive even the sloppiest writer,if your personality, interest, and passion is there.
Engagement is great,but get the reader in and out in a clear and concise way,because that is the nature of today's webblog visitors.
This is why bloggers use bullets and summaries.
Bloggers must be particularly attentive to a generation of internet consumers who expect instant gratification and very quick fixes.
Portable devices can access the internet virtually anywhere,enquirers want quick and accurate information.
This means the blogger's audience is not only growing with each smart phone and tablet advance, but their site is also reachable 24/7.
But as technology advances,the attention span gets shorter.
How then do you give detailed descriptions of your products and services?
The best way to give great detail very quickly is by images, and better yet,videos.
You still need to write about your products and services from an SEO perspective,because the search engine's bot will walk your site for keywords,the analysis of which is used for SERP position.
You also,label your pictures and videos with your relevant keywords,as the search engine bot always weighs the "caption" and "description" for relevant keywords.
You can give quick detail with a picture or video, but to convey understanding and perspective,you have to write a blog.
By following webcopy rules, you'll have a product presentation that'll project authority in a clear and concise way.
Recall the importance of no grammatical errors,no spelling errors,.
Good punctuation clarifies and make your story easier to follow.
Great webcopy becomes the personality of your webblog.
Everything is changing. People are taking their comedians seriously and the politicians as a joke. Will Rogers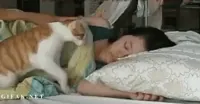 Thank you so much for visiting my IBOtoolbox site and reading my Blog, please leave a comment,I truly appreciate it. Leave your site's link. I wish you health, wealth, and wisdom.
Fran Cassady
Cassady Online LLC
Cassnethosting
http://www.StartYourOwnBizNow.com/?cp=lv1HTtJr
http://startyourownbiznow.com/
If you're looking to generate an additional income or wish to get started online, I'll share with you, a simple system which is helping people achieve their financial goals. Please take a few minutes to see how you could benefit by clicking the links below, or click here for important information.
35 Reasons WHY We Have Paid Out Over 10 Million In Commissions… (OMG You Gotta See This)
http://www.StartYourOwnBizNow.com/?rd=qg6kfGCg
[Auto-Mailer System] Promote YOUR Website To Over 500,000 Websites (SEO Optimizer Pro Included)
http://www.StartYourOwnBizNow.com/?rd=kf3wu88d
[ Lifetime Membership in 12 Traffic Generation Sites ] A LIFETIME Of Traffic at ZERO Cost!
Don't miss this Go here now=>>> http://www.StartYourOwnBizNow.com/?rd=nh3M5j7i
Please friend me on Facebook
https://www.facebook.com/francis.cassady

Francis Cassady's Bio
I retired in network engineering from Qwest Corporation,now Century Link Corporation.I'd volunteered for two years with RSVP (retired seniors volunteer program),guardians angels retirement community,Minnesota Responds (public health volunteer),and the Elk River food shelf. I also work out in the gym,so I studied and received a NASM certification for personal training.I had a significant surgery in October of 2010 and again in September of 2011.When I was at home recuperating ,I started an online business,Cassady Online LLC, main sites are Startyourownbiznow.com,Frassadys.com and Cassnethosting.com-a professional hosting and site builder. I'm a Blogger,Affiliate and Internet Marketer.