Francis Cassady 112518
the power of a badge
A DEA officer stops at a ranch in Texas, and talks with an old rancher. He tells the rancher, "I need to inspect your ranch for illegally grown drugs."
The rancher says, "Okay, but don't go in that field over there," as he points out the location.
The DEA officer verbally explodes saying, " Mister, I have the authority of the Federal Government with me."
Reaching into his rear pants pocket, he removes his badge and proudly displays it to the rancher.
"See this badge? This badge means I am allowed to go wherever I wish… On ANY land.
No questions asked or answers given. Have I made myself clear? Do you understand?"
The rancher nods politely, apologizes, and goes about his chores.
A short time later, the old rancher hears loud screams and sees the DEA officer running for his life chased by the rancher's big Santa Gertrudis bull.
With every step the bull is gaining ground on the officer, and it seems likely that he'll get gored before he reaches safety.
The officer is clearly terrified.
The rancher throws down his tools, runs to the fence and yells at the top of his lungs.
"Your badge… Show him your BADGE! "
Relative Efficiency-Paid vs Free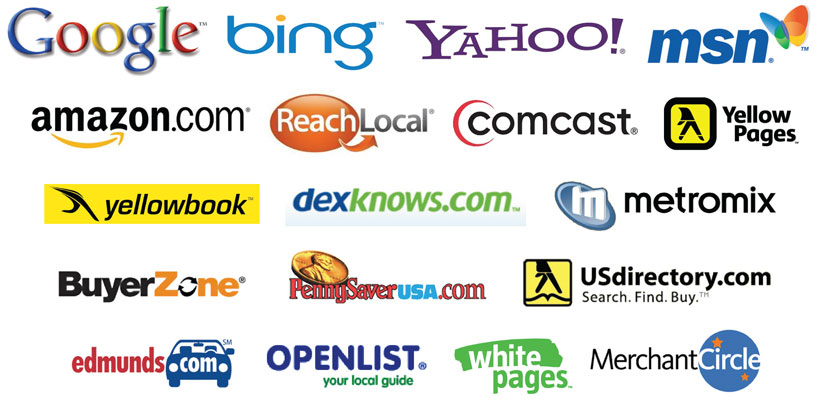 There are many web directories on the WWW today.
These websites work similarly to the yellow pages, remember them?
They contain website links that are submitted by website owners.
Basically, directories listed entries on online businesses, and their contact information, and their URL with a link direct to ther online business or website.
Directories sort and classify according based on manufacturing the most efficiency for web surfers,or online persons looking for information.
From that perspective, they're very much like the search engines.
Here's a free submission site, in which you can submit your site to 50 Directories as well as, 20 major search engines.
http://www.freewebsubmission.com/
Web directories could either be free or paid.
Send your URL , and after a certain period of approval time, your link will be placed.
I'd be a bit wary of paid directories, but basically paid directories do not have Adsense like free directories, which are obviously distractive.
Basically,Adsense should not be included in a paid directory, and paid directories should have more relevant features.
Look for blogs, relevant articles, and other significant features that'll enhance the user's experience.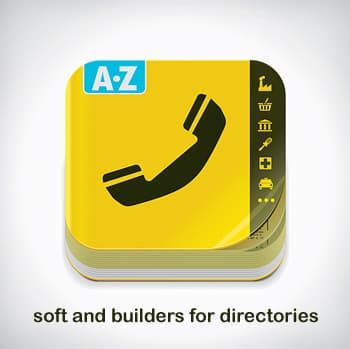 Free listings, as well as paid, can boost your website's traffic because search engines are more oriented to businesses that have directorry results.
Listings can raise your SERP position significantly.
Obviously, searchers can use Google, Bing, or Yahoo search to search for in-demand products.
Paid listings provide online businesses with more back links to your website.
http://www.paiddirectories.info/
It is always important to take advantage of free directories,however paid directories can improve your listing position and SERP position.
Some times investing some amount is all worth it.
It can be the case with quality paid listings, because of the improved efficiency of the directory listing site.
Here are some significant reasons to submit your primary business site:
They help to get your website indexed by the search engines.
They'll help improve your search engine ranking.
They'll boost keyword relevancy for your website.
They'll provide some traffic to your website.
They're affordable.
Suggestions for important websites to advance your Biz,
https://www.bing.com/toolbox/webmaster
https://www.business.com/ (significant tools, rated high Alexa, 17K US)
Just try to be the best you can be; never cease trying to be the best you can be. That's in your power. John Wooden
Thank you so much for visiting my IBOtoolbox site and reading my Blog, please leave a comment, I love communication,I truly appreciate it. Leave your site's link. I wish you health, wealth, and wisdom.
Fran Cassady
Cassady Online LLC
http://Cassnethosting.com
http://startyourownbiznow.com/
If you're looking to generate an additional income or wish to get started online, I'll share with you, a simple system which is helping people achieve their financial goals. Please take a few minutes to see how you could benefit by clicking the links below, or click here for important information.
35 Reasons WHY We Have Paid Out Over 10 Million In Commissions… (OMG You Gotta See This)
http://www.StartYourOwnBizNow.com/?rd=qg6kfGCg
[Auto-Mailer System] Promote YOUR Website To Over 500,000 Websites (SEO Optimizer Pro Included)
http://www.StartYourOwnBizNow.com/?rd=kf3wu88d
[ Lifetime Membership in 12 Traffic Generation Sites ] A LIFETIME Of Traffic at ZERO Cost!
Don't miss this Go here now=>>> http://www.StartYourOwnBizNow.com/?rd=nh3M5j7i
friend me on Facebook
https://www.facebook.com/francis.cassady

Francis Cassady's Bio
I retired in network engineering from Qwest Corporation,now Century Link Corporation.I'd volunteered for two years with RSVP (retired seniors volunteer program),guardians angels retirement community,Minnesota Responds (public health volunteer),and the Elk River food shelf. I also work out in the gym,so I studied and received a NASM certification for personal training.I had a significant surgery in October of 2010 and again in September of 2011.When I was at home recuperating ,I started an online business,Cassady Online LLC,the main sites are Startyourownbiznow.com,Frassadys.com and Cassnethosting.com-a professional hosting and site builder. I'm a Blogger,Affiliate and Internet Marketer.
https://media0.giphy.com/media/3otOKQnXCr85pILu8M/200.webp#215-grid1