Francis Cassady 072518
The Power of email???
A couple were going on a vacation together but the wife had an emergency at work.
So they agreed the husband would go as planned and his wife would meet him at the hotel the next day.
When the husband got to his hotel and had checked in, he thought he should send his wife a quick email letting her know he'd got there ok.
As he typed in her email address, he made a typo and his email was sent to an elderly preacher's wife whose instead.
It just so happened that her husband had sadly died just the day before.
When the grieving old preacher's wife checked her emails, she read the one from the holiday maker, let out an awful, loud, piercing scream, and fainted .
Her family rushed into the room.
They tended to her and then looked at her computer and saw this email on her screen:
Dearest Wife,
Just checked in to my room. Everything is prepared for your arrival tomorrow.
P.S. It sure is hot down here.
Social Media Can Help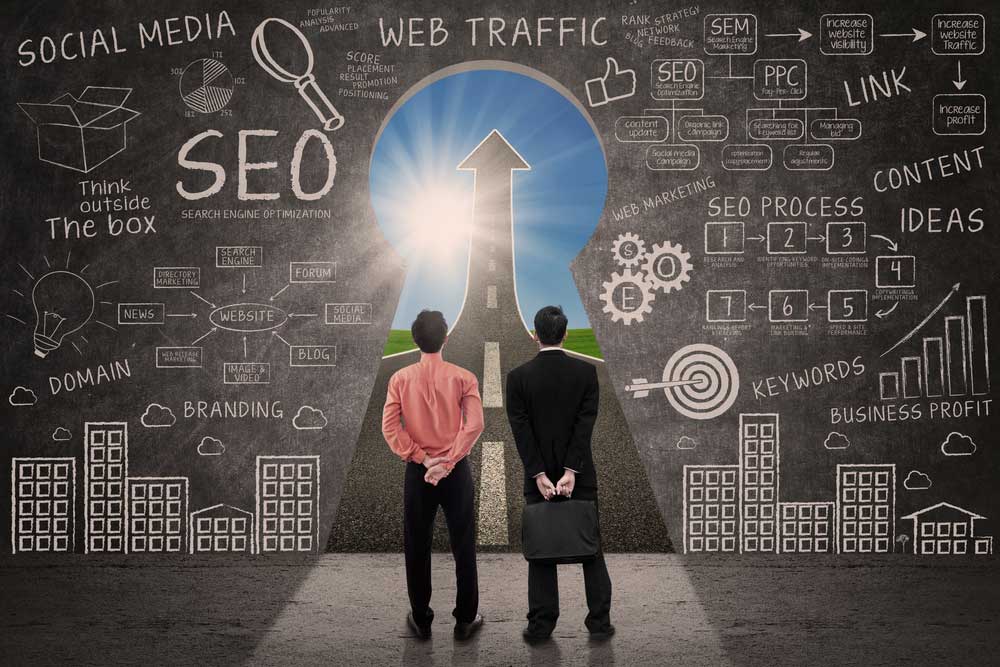 We know that SEO is a semi-free way to get traffic and leads.
Basically,what the small online business owner is looking for is a low risk, low cost,steady stream of visitors.
Semi-free in that SEO takes considerable and consistent work,to get a steady stream of visitors,hence as you know, not really free.
The social media like Google Plus is important for SEO from a technical perspective, because you can add a DoFollow link in your page's About tab.
Before you ever add a post to your Google Plus page you'll add value and an important link to your website.
Social media site Google plus, like it's search engine partner Google,are basically combined in Alexa with a number one in the world and number one in the United States in terms of traffic ranking.
Google plus,like Google, is also given a pagerank 10 in terms of pagerank.
There were only 12 sites with a pagerank 10 in the world.
Recall, pagerank is a number from 0-10, assigned by Google, indicating how to rank your site in the search engine results page.
You can see the significance from getting a DoFollow Link from a pagerank 10 site,the highest rank.
Take a look at http://doheth.co.uk/info/list-of-web-sites-with-high-page-rank.php, to get a list of the pagerank 9s and 10s in the world.
PageRank is fundamental to SEO and is an algorithm used by Google Search to rank websites in their search engine results.
PageRank was named after Larry Page, one of the founders of Google,who engineered the PageRank algorithm.
So the more high-PageRank-DoFollow backlinks that link to your site,the higher your pagerank will be.
Also, the higher your site will be place in SERP or the search engine results page for specific keywords.
DoFollow links add HTML what they call markup to allow search engines to follow the destination inside the link.
The DoFollow link coming from my Google Plus About page to Frassadys.com has huge value for Frassadys.com.
When you install a URL to your blog post you're also setting a Google Plus a DoFollow backlink to your blog.
You see the importance of customizing your About page. Go to links and install your Websites' links,
YouTube link,Other profile links, Social Media links.
https://plus.google.com/+FranCassady
Remember,these are pagerank 10 links coming to your sites.
As far as PageRank is concerned there is absolutely nothing of more value.
Be sure to include your Story,Tagline,and Introduction and It's important to include one or two of your target SEO keyword phrases in your description.
Use Google Plus to increase your SEO pagerank and subsequent SERP,as an increase in PageRank will precede an increase in SERP.
Keep in mind, the difference between PageRank and SERP, as you can get on blog post to page one SERP with the proper keyword terms and Important nihe connected backlinks.
A better way to differentiate the two is that PageRank is more perminent;whereas SERP positioning for a blog post is more temporary.
Social Media like Google Plus will help with escalating PageRank as well as SERP.
Bad times have a scientific value. These are occasions a good learner would not miss. Ralph Waldo Emerson

Thank you so much for visiting my IBOtoolbox site and reading my Blog, please leave a comment,I truly appreciate it. Leave your site's link. I wish you health, wealth, and wisdom.
Fran Cassady
Cassady Online LLC
Cassnethosting
http://www.StartYourOwnBizNow.com/?cp=lv1HTtJr
http://startyourownbiznow.com/
If you're looking to generate an additional income or wish to get started online, I'll share with you, a simple system which is helping people achieve their financial goals. Please take a few minutes to see how you could benefit by clicking the links below, or click here for important information.
35 Reasons WHY We Have Paid Out Over 10 Million In Commissions… (OMG You Gotta See This)
http://www.StartYourOwnBizNow.com/?rd=qg6kfGCg
[Auto-Mailer System] Promote YOUR Website To Over 500,000 Websites (SEO Optimizer Pro Included)
http://www.StartYourOwnBizNow.com/?rd=kf3wu88d
[ Lifetime Membership in 12 Traffic Generation Sites ] A LIFETIME Of Traffic at ZERO Cost!
Don't miss this Go here now=>>> http://www.StartYourOwnBizNow.com/?rd=nh3M5j7i
Please friend me on Facebook
https://www.facebook.com/francis.cassady

Francis Cassady's Bio
I retired in network engineering from Qwest Corporation,now Century Link Corporation.I'd volunteered for two years with RSVP (retired seniors volunteer program),guardians angels retirement community,Minnesota Responds (public health volunteer),and the Elk River food shelf. I also work out in the gym,so I studied and received a NASM certification for personal training.I had a significant surgery in October of 2010 and again in September of 2011.When I was at home recuperating ,I started an online business,Cassady Online LLC, main sites are Startyourownbiznow.com,Frassadys.com and Cassnethosting.com-a professional hosting and site builder. I'm a Blogger,Affiliate and Internet Marketer.