Francis Cassady 090219
Why did he keep passing out?
Big Frank was having his hair styled at the hairdresser's when a lorry smashed into a car, outside.
Draped in a cape, his hair divided with aluminium clips, Frank, an ex-paratrooper corporal raced out to the car and found the driver unhurt.
The lorry driver, however, was slumped over the wheel, unconscious. Big Frank lost no time in applying his army acquired CPR techniques, including mouth-to-mouth resuscitation.
The lorry driver recovered consciousness several times, but kept passing out again.
Soon the ambulance arrived with the paramedics and took over, and Frank returned to his barber's seat.
'I just don't understand why he kept passing out,' he said to the hairdresser. 'I did everything they taught me.'
'Well, put yourself in the lorry driver's place, 'said the hairdresser.
'He's driving down the street without a care in the world.
The next thing he knows, he's waking up to see some big guy in a green cape with a head full of wires pounding on his chest and kissing him. You'd pass out too'
Technical Considerations
       Here  are few good ideas:
⦁ You need to check the initial fees as well as the cost of the domain,look for a free domain with hosting.
⦁ How much data transfer,aka bandwidth,will be allowed each month.Look for "unlimited".

⦁ How much disk space is provided. This is data stored from mostly images.This is one time limit,not monthy, and can be used up very quickly.If used up,you can't add further images. (You have to go into C-panel and delete all unused images,which can be a rather laborious task.Or yor can negotiate an expansion of disk space.)
⦁ Be sure to find out all the features and databases of the website's Control Panel,located in the host company's server.
⦁ Check to see if the hosting company has C-panel with website analytic tools for traffic,e.g.,awstats.
⦁ For eCommerce hosting, what is the level of security. Will you need to purchase a SSL certificate for credit card transactions, or is security included in the domain and hosting package.
⦁ Are there built-in SEO tools.
⦁ If you're building your site,web design tools,templates, and support are critical.
⦁ Technical support and availability are critical.Look for 24×7 and 365 day experienced support.
⦁ Check the links and speed that serve the web host's server. For example, are they gigabit fiber optic links.This will be a significant factor on which your site relies to load very quickly,as speed in loading becomes a predominant component as you start to gain visitors to your site.
⦁ Be sure that the company has sufficient redundancy,with backup servers that are "pooled",so if a server fails it will automatically shift to the backup.
My Cassnethosting site has all of the above.
https://www.Cassnethosting.com
There are free domains offered from Cassnethosting company when you open a hosting account.
If you're new to the Industry,feel free to get involved with a free hosting site, in which you can do preparation work before you start an online enterprise.
Don't be afraid to compose a website and learn everything you can on the free hosting site.
Remember that you'll need to be associated with a highly professional company, when you start your long term online enterprise, the criteria from which to make a far-reaching decision, above which we talked.
Always talk with the representatives of the company, the sales people, and the technical people, to get a feel for the people with whom you'll be working in the near future and the long term.
Be sure that those people meet the professional expectations you envision of the long term hosting company on which you'll need to depend.
Don't get fooled into thinking that you can go with a free or inexpensive hosting company. You must have the best resources and support available.
One company that meets all those essential criteria is my Company, a professional business web hosting company called Cassnethosting.
Cassnethosting is a GoDaddy reseller and we are also on Facebook.
Cassnethosting is a small business with big business support.I'm an owner who believes in the ultimate customer service.
You can call me directly on Skype at francis.cassady or call me directly at 763 257-4094.
Exclusive offer from CassNet Hosting and SiteBuilder | Support: +1 (480) 624-2500
Franics Cassady — Customer Number: 57625891
📷
30% Off
*
Orders of new products.
Order Now📷 https://www.Cassnethosting.com
Use promo code rs319a3 in your cart when you order.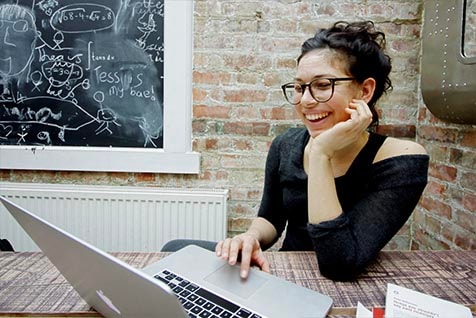 *Not applicable to ICANN fees, taxes, transfers, bulk pricing, premium domains, premium templates or Search Engine Visibility advertising budget.
Offer good towards new product purchases only and cannot be used on product renewals. Cannot be used in conjunction with any other offer, sale, discount or promotion.
After the initial purchase term, discounted products will renew at the then-current renewal list price. Offer expires September 04, 2019.
Copyright © 2019 CassNet Hosting and SiteBuilder. All rights reserved.
2808915384
If you're going to be a winner in life, you have to constantly go beyond your best. Robert Kiyosaki
Thank you so much for visiting my Frassadys site and reading my Blog, please leave a comment,I truly appreciate it. Leave your site's link. I wish you health, wealth, and wisdom.
Fran Cassady
Cassady Online LLC
Cassnethosting, Frassadys.com, and StartYourOwnBizNow.com
http://www.cassnethosting.com
http://startyourownbiznow.com/
If you're looking to generate an additional income or wish to get started online, I'll share with you, a simple system which is helping people achieve their financial goals. Please take a few minutes to see how you could benefit by clicking the links below, or click here for important information.
35 Reasons WHY We Have Paid Out Over 10 Million In Commissions… (OMG You Gotta See This)

[Auto-Mailer System] Promote YOUR Website To Over 500,000 Websites (SEO Optimizer Pro Included)

[ Lifetime Membership in 12 Traffic Generation Sites ] A LIFETIME Of Traffic at ZERO Cost!
Don't miss this Go here now
friend me on Facebook
https://www.facebook.com/francis.cassady


Francis Cassady's Bio
I retired in network engineering from Qwest Corporation,now Century Link Corporation.I'd volunteered for two years with RSVP (retired seniors volunteer program),guardians angels retirement community,Minnesota Responds (public health volunteer),and the Elk River food shelf. I also work out in the gym,so I studied and received a NASM certification for personal training.I had a significant surgery in October of 2010 and again in September of 2011.When I was at home recuperating ,I started an online business,Cassady Online LLC, main sites are Startyourownbiznow.com,Frassadys.com and Cassnethosting.com-a professional hosting and site builder. I'm a Blogger,Affiliate and Internet Marketer.