Francis Cassady 031019
Up In Smoke!
A lawyer purchased a box of very rare and expensive cigars, then insured them against, among other things, fire.
Within a month, having smoked his entire stockpile of these great cigars and without yet having made even his first premium payment on the policy the lawyer filed a claim against the insurance company.
In his claim, the lawyer stated the cigars were lost 'in a series of small fires.'
The insurance company refused to pay, citing the obvious reason, that the man had consumed the cigars in the normal fashion.
The lawyer sued and WON!
Delivering the ruling, the judge agreed with the insurance company that the claim was frivolous.
The judge stated nevertheless, that the lawyer held a policy from the company, which it had warranted that the cigars were insurable.
They were also guaranteed that it would insure them against fire, without defining what is considered to be unacceptable 'fire' and was obligated to pay the claim.
Rather than endure lengthy and costly appeal process, the insurance company accepted the ruling and paid $15,000 to the lawyer for his loss of the cigars lost in the 'fires'.
After the lawyer cashed the check, the insurance company had him arrested on 24 counts of ARSON.
They'd his own insurance claim and testimony from the previous case being used against him.
The lawyer was now convicted of intentionally burning his insured property and was sentenced to 24 months in jail… And a $24,000 fine.
Thoughts About Valid Traffic
Udimi click filter saves your money as you don't pay for junk or useless traffic.
You get automatic refund, if anything goes wrong.
The delivery time-frame is the same for all sellers. However,You'll always get all visitors on time!
Click Counters are not filters;they're simply counters
Click counters can be both free and paid, they basically just track everything they catch.
Keep in mind, that filtering is not their job. Their job is to count only,there's no intelligence.
A counter can count traffic on sites within different niches and different visitor categories.
Traffic counter's script doesn't know what niche on which it is being used.
It doesn't know the type of visitors it's counting.
Consequently,its data is irrelevant to different users and the data is useless,except raw numbers.
Udimi has own internal tracker that is used only for solo ads;this software is unique to Udimi.
The Industry standard uses 1000 Clicks to ascertain traffic quality.
Obviously, IMers don't want to pay $500 for 1000 clicks just to understand whether the traffic was acceptable or valid.
Udimi's filter vets traffic for you, because all traffic goes through their filter and the system analyzes it for all solo ads.
Udimi has vetted traffic quality of every seller and filters it for every buyer.
This is a company that is interested in traffic quality and they've proven that with highly intelligent software filters.
This company guarantees valid visitors only , this is their predominant concern.
They'll connect IMers directly with real sellers.
Their business really depends on the quality of clicks,and the actual interested persons making the clicks.
These reliable software filters ensure their vendors are the best in the Industry.
They are truly dedicated to quality, by controlling the entire process from payment to on-time traffic delivery.
Ten years of online experience adds significant credibility.
The steady growth of Udimi illustrates traffic quality and superb buyer experience.
Rated by Alexa very high at 23k US and 63k WW.
Udimi actually buys low quality traffic specifically to get it knocked out of service-they blacklist it.
They buy thousands of clicks from fake traffic providers. who have no idea who they are.
Udimi fraud detection system and software filters save solo ad buyers much money.
Fraudulent sellers are detected and banned very quickly.
This is done constantly and consistently and they have a huge anti-click-fraud database.
Click Filter
Udimi intelligent traffic counter filters useless traffic.
Most click trackers can't filter subtle-useless traffic.
Most semi-intelligent trackers filter bot traffic only.
Three types of traffic:
Bot traffic
Valid human traffic
human, but invalid or useless traffic
Fraudulent entities
Click Rings are rings in which fraudsters unite to make money clicking each other's links.
Most click trackers will count such traffic as legitimate, because it is real human traffic.
Obviously, these are invalid human visitors,they'll do nothing on your site.
Even with the smart filters and vetting Click Rings can prevail with people who'll sign up for an offer even though they are totally disinterested in your product or service.
The only way to detect them, is that they signup but go no further.
For example, WorldProfit my partner offers significant and valuable free traffic, free TE and Safelist membership, free credits, free visitors.
The invalid signees do not collect any of the freebies after they initially signup as a "free" Associate.
Sign up with Udimi now for ultimate  Solo Advertising!
Often, in the real world, it's not the smart that get ahead but the bold. Robert Kiyosaki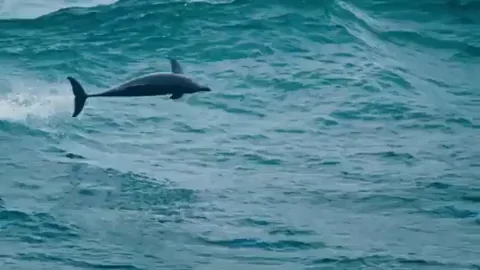 Thank you so much for visiting my IBOtoolbox site and reading my Blog, please leave a comment,I truly appreciate it. Leave your site's link. I wish you health, wealth, and wisdom.
Fran Cassady
Cassady Online LLC
Cassnethosting
http://www.StartYourOwnBizNow.com/?cp=lv1HTtJr
http://startyourownbiznow.com/
If you're looking to generate an additional income or wish to get started online, I'll share with you, a simple system which is helping people achieve their financial goals. Please take a few minutes to see how you could benefit by clicking the links below, or click here for important information.
35 Reasons WHY We Have Paid Out Over 10 Million In Commissions… (OMG You Gotta See This)
http://www.StartYourOwnBizNow.com/?rd=qg6kfGCg
[Auto-Mailer System] Promote YOUR Website To Over 500,000 Websites (SEO Optimizer Pro Included)
http://www.StartYourOwnBizNow.com/?rd=kf3wu88d
[ Lifetime Membership in 12 Traffic Generation Sites ] A LIFETIME Of Traffic at ZERO Cost!
Don't miss this Go here now=>>> http://www.StartYourOwnBizNow.com/?rd=nh3M5j7i
friend me on Facebook
https://www.facebook.com/francis.cassady

Francis Cassady's Bio
I retired in network engineering from Qwest Corporation,now Century Link Corporation.I'd volunteered for two years with RSVP (retired seniors volunteer program),guardians angels retirement community,Minnesota Responds (public health volunteer),and the Elk River food shelf. I also work out in the gym,so I studied and received a NASM certification for personal training.I had a significant surgery in October of 2010 and again in September of 2011.When I was at home recuperating ,I started an online business,Cassady Online LLC, main sites are Startyourownbiznow.com,Frassadys.com and Cassnethosting.com-a professional hosting and site builder. I'm a Blogger,Affiliate and Internet Marketer.