Francis Cassady 080817
Use Your Imagination
As you continue to work in internet marketing,you'll consider product creation.
You can use power point slides,in Windows 10 just pull up Powerpoint.Left click the MS flag and type Powerpoint.
You'll bring up MS Powerpoint 2010.
But the catch is that MS Powerpoint is for non-commercial use only.
But there are free alternatives. The first I'd like to point out is Powtoons,copy and paste,
https://www.powtoon.com.
Here's a video that'll explain it further.

Second, is free alternative Google Docs Presentation, I'll take you directlky to the page, copy and paste,
https://docs.google.com/presentation/d/1sLseMnoLFDabPyTGgoe6MN1c_Mb66h6cL72lakuSQME/edit#slide=id.p
Recall, you can also use Camtasia for video; you can use in a free trial for 30 days, here's the link:
https://www.techsmith.com/download/camtasia/
This is the great company -Techsmith- that offers Jing for free.
But like Powerpoint, there are free offerings that are very good products, that'll get the job done.
Windows 10 has video and audio products that are good tools for product creation,because these tools come with your Win 10 OS.
Just left click the MS flag type camera. This will up your camera app as well as the video app.
Click the video icon for video,see image.
If you have a mac go to en.softonic.com/s/video-maker:mac for gratis video maker software.
Go to audacity.sourceforge.net for windows and mac audio recording software.
Recall,Screen Recorders are recording tools used to record the activities on your computer's screen.
You can record the screen as easily as you would take screenshots on your computer .
These tools provide live-capture enhancements, and post-capture video editing options.
There are several sites from which you can download software for screen recording.
One of the best free options is copy and paste,
The second is located within Win 10, first click the Xbox app.
Click Settings (lower left icon)
Select Game DVR (to on)
win + alt + r (start recording)
select desktop you want to record
press Win + g
click the record button
(timer is on top right)
Finish recording by pressing win + alt + r
Recall your videos must be in the .mp4 format in order to upload to a video hosting platform.
Besides YouTube other important video sites include: (I believ mp4 is the primary format for each site, but check with each individually to be sure)
Amazon S3
Wistia
Instagram
Vimeo
JWPlayer
You can record audio with win 10 as well as video, simply left click Win 10 flag and type audio recorder.
Click the mic to start recording, click the file location to get the m4a audio file.
Another important format to keep in mind is the audio extension .mp3.
Because the windows 10 audio recording app makes your audio as a .m4a,so you'll need to convert it to the .mp3 for most online video makers.
If you record audio from the windows 10 audio app, you'll need an audio conversion software tool.
For the audio conversion tool you'll need "Free M4a to MP3 Converter 8.4″.
Go here for this great free online conversion : http://online-audio-converter.com/
If you're asking why the windows 10 audio app gives a M4a extension, here's the answer: " M4A is the file extension for MPEG-4 Audio, the audio part of your MPEG-4 videos.
If you have a mac, go here for a free dowload: anymp4-mp3-converter-for-mac.en.softonic.com/mac/download.
Nothing great was ever achieved without enthusiasm. Ralph Waldo Emerson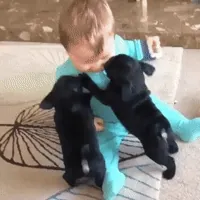 Thank you so much for visiting my IBOtoolbox site and reading my Blog, please leave a comment, I love communication,I truly appreciate it. Leave your site's link. I wish you health, wealth, and wisdom.
Fran Cassady
Cassady Online LLC
http://Cassnethosting.com
http://startyourownbiznow.com/
If you're looking to generate an additional income or wish to get started online, I'll share with you, a simple system which is helping people achieve their financial goals. Please take a few minutes to see how you could benefit by clicking the links below, or click here for important information.
35 Reasons WHY We Have Paid Out Over 10 Million In Commissions… (OMG You Gotta See This)
http://www.StartYourOwnBizNow.com/?rd=qg6kfGCg
[Auto-Mailer System] Promote YOUR Website To Over 500,000 Websites (SEO Optimizer Pro Included)
http://www.StartYourOwnBizNow.com/?rd=kf3wu88d
[ Lifetime Membership in 12 Traffic Generation Sites ] A LIFETIME Of Traffic at ZERO Cost!
Don't miss this Go here now=>>> http://www.StartYourOwnBizNow.com/?rd=nh3M5j7i
http://startyourownbiznow.com/5241/
Facebook video course giveaway
http://startyourownbiznow.com/fvcg/
Francis Cassady's Bio
I retired in network engineering from Qwest Corporation,now Century Link Corporation.I'd volunteered for two years with RSVP (retired seniors volunteer program),guardians angels retirement community,Minnesota Responds (public health volunteer),and the Elk River food shelf. I also work out in the gym,so I studied and received a NASM certification for personal training.I had a significant surgery in October of 2010 and again in September of 2011.When I was at home recuperating ,I started an online business,Cassady Online LLC,the main sites are Startyourownbiznow.com,Frassadys.com and Cassnethosting.com-a professional hosting and site builder. I'm a Blogger,Affiliate and Internet Marketer.