Francis Cassady 090419
Important Wisdom?
If at first you don't succeed, skydiving is not for you.

Change is inevitable, except from a vending machine.

Despite the cost of living, it still remains popular?

Nothing is fool-proof to a sufficiently talented fool.

It is said that if you line up all the cars in the world end to end, someone would be stupid enough to try and pass them.

If you give a man a fish and he will eat for a day.
If you teach a man to fish and he will sit in a boat drinking beer forever.

A fine is a tax for doing wrong. A tax is a fine for doing well.
You Be The Judge

Doesn't it bother you when you buy something and you get hit up with upsell and after upsell?

That doesn't happen at Worldprofit.

At Worldprofit our Silver Membership includes everything you need to grow your own online business.
You don't have to focus on WorldProfit products and Services,although there are literally hundreds you can promote.

You can use the WorldProfit Platform and hundreds of marketing tools to develop your own online enterprise.

You can constantly train with the 130 video lessons and the once-a-week webinars with 25 year veteran IMer and owner George Kosch.

You can vet the company and view the credibility just by seeing how long it's been online -25 years and counting , with 2.5 million Associates

You'll get your own domain based website.

Pick your own name, or choose one of our pre-registered names.
The hosting is included too, as you become a Silver member.

You get leads, specialized software for generating traffic, you receive access to our traffic resources, sales aids,smart landing pages, SEO services, list builders.

Also, ebooks,you can take ownership, website management tools, graphics software, training modules above which I'd mentioned

It's all relatively easy to use because of the communication within the platform,and the experience and dedication of George Kosch and president Sandi Hunter.

Worldprofit has been offering training and support to SBOs, IMers and affiliates for over 25 years.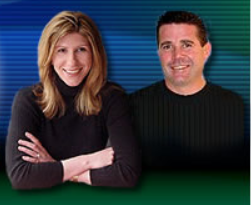 Keep in mind, that included in the Silver Membership exactly what you need to get leads, generate traffic and we teach you how to market online effectively.

Never a lot of hype and false-claims. That's the main attraction,if you do your homework, real substance.

Listen up and you won't be making the mistakes most newbies and intermediates learn the hard way and sometimes at great expense.

IBOers, including myself, understand that piece of the puzzle the best, because of the pain involved with investing money that is not only gone but totally wasted.

The more experienced internet marketer will get specialized tools, resources and software to increase their current earnings.

You see WP teaches you how to use the imarketing tools in the Silver membership to grow ANY online business.

Worldprofit's online training lessons is devoted to helping you learn how to earn online from trusted online sources.

You go at your own pace, but you are learning, growing, doing, and making money if you follow the training.

Included in Worldprofit's home business and affiliate marketing bootcamp training, is support 7 days a week, 365 days a year.

Yes questions are taken seriously, and issues and questions get answered.

WP stands behind their products and services and support you and their applications for as long as you are a Member.
WP has built most of the software themselves,and that means you can always get experienced help when you need it.

WP is progressive, by that I mean that George Kosch -a programer- who's developed the platform, continues to develop the platform.

He adds relevant and improved IM SW on a continuous basis.

George's popular home business and affiliate marketing bootcamp webinar is offered every Friday.

The training is ideal for both newbies,intermediates, and more experienced internet marketers.

Worldprofit's training is live at 8AM Fridays and interactive so Members ask realistic and relevant questions.

The training is WP oriented but it is not hype oriented , it's training oriented.

Go ahead and request a demonstration on the webinar–no problem!

George Kosch's approach is realistic,straight forward and honest.

I'll let you find out, be sure to sign up for free and get significant freebies-including visitors to your sites.

If you think it's a farce, don't become a Silver member with it's tons of accompanying benefits.

You're in control, you be the judge!
Loyalty to petrified opinion never yet broke a chain or freed a human soul. Mark Twain
Thank you so much for visiting my IBOtoolbox site and reading my Blog, please leave a comment,I truly appreciate it. Leave your site's link. I wish you health, wealth, and wisdom.
Fran Cassady
Cassady Online LLC
Cassnethosting
https://www.cassnethosting.com
http://startyourownbiznow.com/
If you're looking to generate an additional income or wish to get started online, I'll share with you, a simple system which is helping people achieve their financial goals. Please take a few minutes to see how you could benefit by clicking the links below, or click here for important information.
35 Reasons WHY We Have Paid Out Over 10 Million In Commissions… (OMG You Gotta See This)

[Auto-Mailer System] Promote YOUR Website To Over 500,000 Websites (SEO Optimizer Pro Included)

[ Lifetime Membership in 12 Traffic Generation Sites ] A LIFETIME Of Traffic at ZERO Cost!
Don't miss this Go here now
friend me on Facebook
https://www.facebook.com/francis.cassady


Francis Cassady's Bio
I retired in network engineering from Qwest Corporation,now Century Link Corporation.I'd volunteered for two years with RSVP (retired seniors volunteer program),guardians angels retirement community,Minnesota Responds (public health volunteer),and the Elk River food shelf. I also work out in the gym,so I studied and received a NASM certification for personal training.I had a significant surgery in October of 2010 and again in September of 2011.When I was at home recuperating ,I started an online business,Cassady Online LLC, main sites are Startyourownbiznow.com,Frassadys.com and Cassnethosting.com-a professional hosting and site builder. I'm a Blogger,Affiliate and Internet Marketer.