Fran Cassady 100519
Punterrific??
I'm not a huge fan of archery. It has way too many drawbacks!
My snowboarding skills are really going downhill fast!
My tennis opponent was not happy with my service. He kept returning it.
I quit gymnastics because I was fed up of hanging around the bars.
A fisherman tried boxing, but he only threw hooks.
What should you say to impatient jockeys? Hold your horses.
Getting The Gist


When you look at human psychology, writers go about investigating interest because of inherent attraction and curiosity.
This probably goes back 25,000 years when it became incorporated into your DNA.
You scan and forage quickly.
When an inquirer visits a site,80% of the inquirers only scan the page,they do not read the content.
You tend to look at obvious or predominant print. Like enumerations and bullet points.
What can you as a serious article writer infer from this?
Headings for which specific keywords are searched, are the main focal points for articles and blogs.
Article attraction requires interesting and compelling titles.
Also,bullet points summarize the most relevant and significant points.
You may have noticed how twenty ten and twenty eleven WordPress speaks to this issue,with the introduction of excerpt posts with "read more" hypertext.
This WordPress format gives the visitor an initial taste, or introductory feel, for the relevant content and puts more control with the inquirer.
The author can actually control this with the HTML icon.
WordPress has now introduced more condensing techniques into their post software.
Bullet points will help keep a reader on a page,because they help promote scanning as well as retention.
Here are some attention-grabbing strategies.
Make your writing personal
Start a bit with the unexpected
Keep moving forward
Get to the point, but color a theme
Be sure to provoke emotion; humor is always persuasive
Be as interactive as possible,for example,use rhetorical questions
Keep it as concise as possible
There must be a human being talking to another human being
Remember good punctuation,so you'll faciliate the readers comprehension as well as your own credibility.
https://cdn2.hubspot.net/hub/202647/file-43774095-pdf/docs/scribewisewhitepaper.beginnersguide.pdf
When you encourage others, you in the process are encouraged because you're making a commitment and difference in that person's life. Encouragement really does make a difference. Zig Ziglar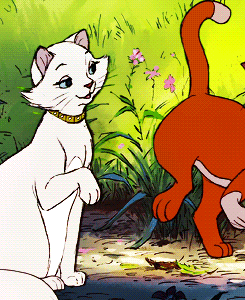 Thank you so much for visiting my IBOtoolbox site and reading my Blog, please leave a comment,I truly appreciate it. Leave your site's link. I wish you health, wealth, and wisdom.
Fran Cassady
Cassady Online LLC
Cassnethosting, Frassadys.com, and StartYourOwnBizNow.com
https://www.cassnethosting.com
http://www.startyourownbiznow.com/
If you're looking to generate an additional income or wish to get started online, I'll share with you, a simple system which is helping people achieve their financial goals. Please take a few minutes to see how you could benefit by clicking the links below, or click here for important information.
Karatbars distributes gold bars through affiliate marketing efforts. Become an affiliate or buy grams of gold as an investment. If you buy into an affiliate plan-called a profit package- you'll receive gratis KCB (block-chain coin backed by gold).
http://www.StartYourOwnBizNow.com/?rd=fs7mawcO
[ Lifetime Membership in 12 Traffic Generation Sites ] A LIFETIME Of Traffic at ZERO Cost!
Don't miss this Go here now=>>> http://www.StartYourOwnBizNow.com/?rd=nh3M5j7i
friend me on Facebook
https://www.facebook.com/francis.cassady


Francis Cassady's Bio
I retired in network engineering from Qwest Corporation,now Century Link Corporation.I'd volunteered for two years with RSVP (retired seniors volunteer program),guardians angels retirement community,Minnesota Responds (public health volunteer),and the Elk River food shelf. I also work out in the gym,so I studied and received a NASM certification for personal training.I had a serious surgery in October of 2010 and again in September of 2011.When I was at home recuperating ,I started an online business,Cassady Online LLC, main sites are Startyourownbiznow.com,Frassadys.com and Cassnethosting.com-a professional hosting and site builder. I'm a Blogger,Affiliate and Internet Marketer.