Francis Cassady 080819
Justice Comes in Different Flavors
She spent the first day sadly packing her belongings into boxes, crates and suitcases.
On the second day, she had the movers come and collect her things.
On the third day, she sat down on the floor in the dining room by candlelight, put on some soft background music, and feasted on a pound of shrimp, a jar of caviar, and a bottle of Chardonnay.
When she had finished, she went into each and every room and deposited a few half-eaten shrimp and caviar into the hollow of the curtain rods.
She replaced the end caps on the curtain rods and cleaned up the kitchen. Then she moved out.
When the husband returned with his new girlfriend, all was bliss for the first few days.
Then slowly, the house began to smell.
They tried everything from cleaning, mopping, and airing the place out.
Vents were checked for dead rodents and carpets were steam cleaned.
Air fresheners were hung everywhere.
Exterminators were brought in to set off poison gas, during which they had to move out for a few days.
They even paid to replace the expensive wool carpeting.
Nothing worked.
People stopped coming over to visit. Repairmen refused to work in the house.
The maid quit.
Finally, they could not take the stench any longer and decided to move.
A month later, even though they had cut their price in half, they could not find a buyer for their stinky house.
Word got out and eventually the local realtors refused to return their calls.
Finally, they had to borrow a huge sum of money from the bank to purchase a new place.
The ex-wife called the man and asked how things were going.
He told her they were selling the house but did not tell the real reasons why.
She listened politely and said that she missed her old home terribly and would be willing to reduce her divorce settlement in exchange for getting the house back.
Knowing his ex-wife had no idea about the smell, he agreed on a price that was about 1/10th of what the house had been worth, but only if she were to sign the papers that very day.
She agreed, and within the hour his lawyers delivered the paperwork for her to sign.
A week later the man and his girlfriend stood smiling as they watched the moving company pack everything to take to their new home, including the curtain rods.
Serp vs PageRank
Serp vs PageRank
Internet marketers wants to establish quality backlinks to their site.
Recall, search engines' algorithms can differentiate organic backlinks from synthetic backlinks.
Search engines rank according to quality organic backlinks.
Synthetic backlinks are artificial,forced,procured or paid-for backlinks.
You could artificially build a hundred thousand backlinks to no avail.
You build organic backlinks, like building an online business, it can take a while and you must have patience.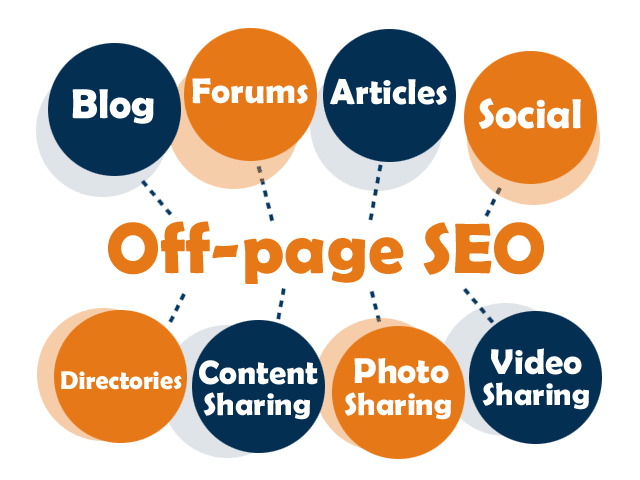 It also takes meaningful backlinks, to which the search engines look for legitimacy, to build significant Alexa rank.
100 quality links will be more beneficial for establishing Alexa and SERP rank,than a hundred thousand procured links.
You know that Alexa and SERP rank are essential prerequisites for increasing the number of organic visitors to your site.
There are basically three kinds of links on which best-practice Internet Marketing relies.
Although, one type carries the most authority with the search engines' algorithms.
First is a three-way link which is a like a round robin,linking to a site,which links to another site,the latter site links back to your site.
But is three-way linking effective?
Obviously, every type of backlinking is done to increase SERP rank,but three-way backlinking is not the most popular, and certainly not the best-practices internet marketing backlinking technique.
It can be effective if the sites to which you estabish links have a higher PR (page rank).
However,most sites that are offering three ties, seem to have low PR, and do not carry the sufficient weight by which your site will be elevated.
Recall PR is page rank named after Larry Page one of the founders of Google, and algorithm architect.
PageRank works by counting the number and quality of links to a page to determine the importance of a website.
Remember quality is always first and foremost.
The second kind of backlinking is the two-way or reciprocal link.
These reciprocal links can be effective for elevating PR levels,but keep in mind, that this is still a quid pro quo arrangement.
PR link-analysis algorithm is aware of reciprocal links, and does not value them as highly as one-way links.
Think of the EasyHits4U, reciprocal link that you can get as a member.
This can be an important link for PR rank, because of the high EasyHits4U Alexa rank.
Recall, .gov and .edu backlinks are still weighted heavier, in each of the three arrangements.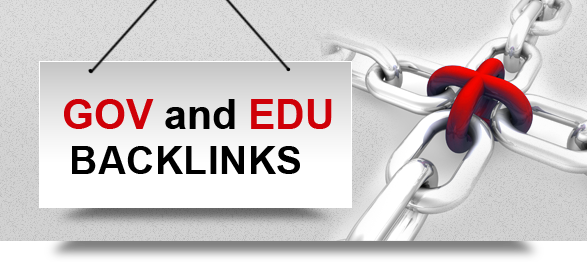 Copy and paste, https://www.fiverr.com/mkmedia/create-101-edu-links-to-your-website
https://www.fiverr.com/stormchaser/create-50-edu-and-gov-links-to-your-website
The PR algorithm produces rankings for websites,whereas SERP, generally refers to the search query, organic-SERP listings, and paid-SERP listings,based on keywords.
SERP can be one-blog-post oriented, PageRank and Alexis refers more to the whole website.
The search engine algorithm ascertains link as well as site value, by looking at the one-way links, and the PR of the sites from which the one-way links originate.
You can image the value having a link from an extremely highly ranked niche site directly to your site,it would be huge.
Hence, IBOtoolbox links are highly valued.Also, LinkedIn backlinks are important for PR and SEO.
Keep in mind that a SSL certificate can add significant PageRank to your site.
Go here now for your certificate, https://www.cassnethosting.com/products/ssl
Work harder on yourself than you do on your job. Jim Rohn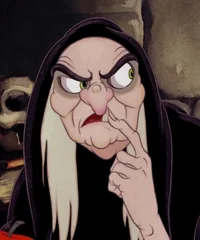 Thank you so much for visiting my Frassadys site and reading my Blog, please leave a comment,I truly appreciate it. Leave your site's link. I wish you health, wealth, and wisdom.
Fran Cassady
Cassady Online LLC
Cassnethosting
http://www.StartYourOwnBizNow.com/?cp=lv1HTtJr
http://startyourownbiznow.com/
If you're looking to generate an additional income or wish to get started online, I'll share with you, a simple system which is helping people achieve their financial goals. Please take a few minutes to see how you could benefit by clicking the links below, or click here for important information.
35 Reasons WHY We Have Paid Out Over 10 Million In Commissions… (OMG You Gotta See This)
http://www.StartYourOwnBizNow.com/?rd=qg6kfGCg
[Auto-Mailer System] Promote YOUR Website To Over 500,000 Websites (SEO Optimizer Pro Included)
http://www.StartYourOwnBizNow.com/?rd=kf3wu88d
[ Lifetime Membership in 12 Traffic Generation Sites ] A LIFETIME Of Traffic at ZERO Cost!
Don't miss this Go here now=>>> http://www.StartYourOwnBizNow.com/?rd=nh3M5j7i
friend me on Facebook
https://www.facebook.com/francis.cassady


Francis Cassady's Bio
I retired in network engineering from Qwest Corporation,now Century Link Corporation.I'd volunteered for two years with RSVP (retired seniors volunteer program),guardians angels retirement community,Minnesota Responds (public health volunteer),and the Elk River food shelf. I also work out in the gym,so I studied and received a NASM certification for personal training.I had a significant surgery in October of 2010 and again in September of 2011.When I was at home recuperating ,I started an online business,Cassady Online LLC, main sites are Startyourownbiznow.com,Frassadys.com and Cassnethosting.com-a professional hosting and site builder. I'm a Blogger,Affiliate and Internet Marketer.