Francis Cassady 051217
Connecting With Customers
Personal video adverts lets your customers see that you are a regular human being,not an internet abstraction.
The internet world is very impersonal, but video gives marketers the opportunity to add some personality, humor, and/or testimonials, and puts a human face on a small online business.
It's really all about social networking and letting people know who you are,that you're trustworthy, and a honest hard-working internet marketer.
Obviously, the main idea on YouTube is to be who you are.
You're basically selling yourself and your brand.
Having said that,having established yourself, then you'll be able to vie more realistically for SERP position,on Search,as well as your YouTube channel.
Viral marketing benefit
YouTube offers significant viral marketing benefits like embedding videos on websites and sharing on social media networks.
You understand how Twitter can create virality,as you pass a tweet to followers.
Now say just one follower passes the tweet on to her 2000 followers, and three of her followers pass it on to their 1000 followers,I believe you get the idea of virality.
YouTube videos also can be passed on.
You can see how virality can apply to interesting-content or how-to video.
Generally users share videos with other marketers, and peer groups.
It has been seen that many times people who receive YouTube video which has been passed on by a peer or small online business friend share videos with other peers thereby creating this sort of virality.
If viewers like what they see, the video shoots out across the video marketing world wide web, without any marketer investment and video's reach is expanded exponentially.
Consumers will share compelling videos that will educate, inform or entertain.
Reach
I believe you know and understand YouTube's reach.
YouTube is now far reaching as it has one billion people who use YouTube. There are 4 billion video views every day on YouTube.
There are 300 hours of videos downloaded every minute,and there are one billion YouTube daily mobile views.
More than 1 billion people watch more than 6 billion hours of YouTube video every month.
Here's a excellent course called Video Overview,copy and paste,

If you have Windows 10,you can use the Widows Moviemaker.
Just go to Windows flag (lower left corner) left click to bring up a search box and type Moviemaker.
Just click webcam and record. It'll make an wmv video.
Convert this online to mp4 here : http://video.online-convert.com/convert-to-mp4
Efficacy
Consumers are more motivated to buy after watching a YouTube video.
This is true across all industries,including home buyers and new car buyers.
Recall, because Google owns YouTube,Google Search is obviously partial to YouTube videos and ranks them higher in SERP.
This is like Google Plus posts to which Google will assign a higher SERP position.
The only real failure in life is not to be true to the best one knows. Buddha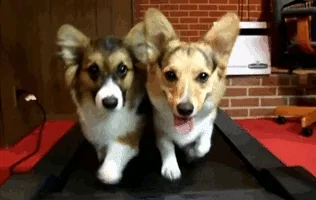 Thank you so much for visiting my Frassadys.com site and reading my Blog, please leave a comment, I love communication,I truly appreciate it. Leave your site's link. I wish you health, wealth, and wisdom.
Fran Cassady
Cassady Online LLC
http://Cassnethosting.com
http://startyourownbiznow.com/
If you're looking to generate an additional income or wish to get started online, I'll share with you, a simple system which is helping people achieve their financial goals. Please take a few minutes to see how you could benefit by clicking the links below, or click here for important information.
35 Reasons WHY We Have Paid Out Over 10 Million In Commissions… (OMG You Gotta See This)
http://www.StartYourOwnBizNow.com/?rd=qg6kfGCg
[Auto-Mailer System] Promote YOUR Website To Over 500,000 Websites (SEO Optimizer Pro Included)
http://www.StartYourOwnBizNow.com/?rd=kf3wu88d
[ Lifetime Membership in 12 Traffic Generation Sites ] A LIFETIME Of Traffic at ZERO Cost!
Don't miss this Go here now=>>> http://www.StartYourOwnBizNow.com/?rd=nh3M5j7i
http://startyourownbiznow.com/5241/
Facebook video course giveaway
http://startyourownbiznow.com/fvcg/
Francis Cassady's Bio
I retired in network engineering from Qwest Corporation,now Century Link Corporation.I'd volunteered for two years with RSVP (retired seniors volunteer program),guardians angels retirement community,Minnesota Responds (public health volunteer),and the Elk River food shelf. I also work out in the gym,so I studied and received a NASM certification for personal training.I had a significant surgery in October of 2010 and again in September of 2011.When I was at home recuperating ,I started an online business,Cassady Online LLC,the main sites are Startyourownbiznow.com,Frassadys.com and Cassnethosting.com-a professional hosting and site builder. I'm a Blogger,Affiliate and Internet Marketer.