Francis Cassady 040217
Customer Relationship Management
Here are some of the main points I need to summarize here:
drive everything in your business with a customer focus
ask questions and collect relevant data
exceed customer needs and expectations
Many brands do not understand amid all the rapid world wide web changes, the fundamentals of great customers service remain identical to which small bricks and mortar businesses focused,before the internet developed.
From the customers perspective,it's all about the feeling of being recognized,heard,and valued.
Here's a helpful pdf called Strategies and Tools for Delivering Great Customer Service which every small online business owner needs to read,copy and paste.
http://www.smallbusinesssuccess.ca/ebooks/east_central/pdfs/ebook-Customer-Service.pdf
If you're a small business owner you want to acknowledge every customer you have.
You should hand write personal thank-you cards, or you should send out a personal thank-you emails.
Find your own special customer appreciation actions and make them a important part of your routine.
Be the small business owner who makes so much of an effort that working with you,or buying from you, simply becomes automatic for your customers.
Example of Customer Services Oriented Small Business Owner
Let's say you ordered a unique product from a small online business website.
You'd probably expect that the transaction would end when you hit the pay button.
Subsequently, you wait to receive a package from the small online business,after you receive the package,you'll probably never hear from the small online company again.
But,now two weeks after receiving your product and having some time to use it, you get an email from that company's owner.
In the email, the CEO personally has written you a thank-you note saying how much it means that you ordered from them, and that you get in touch with her any time you need help with your order, or have any questions.
In the email is a phone number,skype number, and email address.
Do you think this would have significant impact on your customer?
Do you think they'd return to your website to purchase again? Or return to read an informational blog?
You can close more business in two months by becoming interested in other people than you can in two years by trying to get people interested in you. Dale Carnegie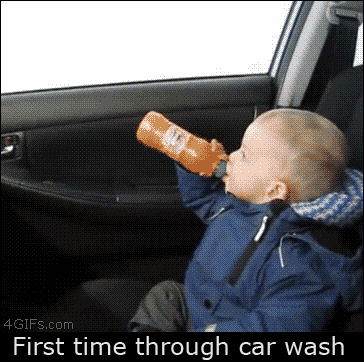 Thank you so much for visiting my IBOtoolbox site and reading my Blog, please leave a comment, I love communication,I truly appreciate it.I wish you health, wealth, and wisdom.
Fran Cassady
Cassady Online LLC
http://Cassnethosting.com
http://startyourownbiznow.com/
If you're looking to generate an additional income or wish to get started online, I'll share with you, a simple system which is helping people achieve their financial goals. Please take a few minutes to see how you could benefit by clicking the links below, or click here for important information.
35 Reasons WHY We Have Paid Out Over 10 Million In Commissions… (OMG You Gotta See This)
http://www.StartYourOwnBizNow.com/?rd=qg6kfGCg
[Auto-Mailer System] Promote YOUR Website To Over 500,000 Websites (SEO Optimizer Pro Included)
http://www.StartYourOwnBizNow.com/?rd=kf3wu88d
[ Lifetime Membership in 12 Traffic Generation Sites ] A LIFETIME Of Traffic at ZERO Cost!
Don't miss this Go here now=>>> http://www.StartYourOwnBizNow.com/?rd=nh3M5j7i
http://startyourownbiznow.com/5241/
Facebook video course giveaway
http://startyourownbiznow.com/fvcg/
Francis Cassady's Bio
I retired in network engineering from Qwest Corporation,now Century Link Corporation.I'd volunteered for two years with RSVP (retired seniors volunteer program),guardians angels retirement community,Minnesota Responds (public health volunteer),and the Elk River food shelf. I also work out in the gym,so I studied and received a NASM certification for personal training.I had a significant surgery in October of 2010 and again in September of 2011.When I was at home recuperating ,I started an online business,Cassady Online LLC,the main sites are Startyourownbiznow.com,Frassadys.com and Cassnethosting.com-a professional hosting and site builder. I'm a Blogger,Affiliate and Internet Marketer.