Francis Cassady 091519
A lady goes to work in tears. Her boss asks, "What's wrong?"
She says, "My mom died."
He told her to go home, but she said, "No, I'll be fine."
Later that day, her boss finds her crying again. He says, "What's wrong?"
She replies, "I just talked to my sister, and her mom died, too!"
Invaluable Lesson
When you decide to get into the world of affiliate and internet marketing you'll need the advice and support of people who've been in the Industry.

Obviously, significant numbers of people have decided, and will continue to decide, to test out this relatively new way of making money on the internet.

So there's much hope, but significant confusion, and ultimately skepticism.

The hope comes from looking at those who've succeeded, the confusion from the infinite amount of opportunities and ways to promote them.

Then the skepticism sets in after you've been faked out a few times.
I don't want to sound to negative but there are bad companies that strive for your credit card number, and concoct various ways to get it.

These are emotional opportunities, that promise the world, but have no substance.

This is why sites like IBO are so important, to not only those coming into the Industry, but also those who've been around for awhile,and have not seen significant results.

I should've been on IBOtoolbox over 5 years ago when I got started online.

Shoulda,woulda, coulda ….. right?

But hey, you live and learn,sometimes the hard way. Sometimes the hard way can be an invaluable lesson.

You want to make sure that you start out on the right foot and avoid the emotional buy-now-buy-quick companies.

A good support system can really make the difference between failing and succeeding.


It can help you distinquish between what is a valid enterprise from a a bad one,or even worst, a fake one.

As you all know, there are plenty of scams out there.

Affiliate marketing support can be necessary throughout your whole IM career,not only when you start out.

It could be more valuable as you actually start to gain traction and start seeing what is real from the get-it-now online company.

Most of our members and Associates know about the Warrior forum,and its relevance of IMers to discuss realistically online products, services, and companies.

For some visitors and newbies this is a significant heads-up.
Forums can also help you keep up with what the new trends in the industry are.

IMers can also get relevant advice and make valuable IM Industry connections,in the influential forums.

Affiliates look for support with the affiliate merchant,aka, product creator,whose products you are promoting.

Affiliates need to look for vendors who will provide you with training and support.

They'll help you make the significant sales with their product or service you are promoting, that's in their best interest.
Finding a legitimate mentor can be a challenge.

Don't buy in to the Guru mentality, as self-interest is always placed ahead of affiliates.

An online mentor is someone to whom you can have direct access and from whom you can learn internet marketing.
https://www.micromentor.org

The best mentors offer free advice so as to build up their credibility and mentor status.

http://ismgb.org/images/other/Mentor_Handbook_ISMGB.pdf
They spend significant time in forums promoting themselves and offering advice.

This is the best way to learn the online business, that is, from IMers who've honed their skills and had significant success.

There is no real substitute for learning from someone who is successful in doing exactly what you want to accomplish.

Bear in mind, that selling one product, even a product with upsells,sometimes called a sales funnel, generally does not promote a continuous income.

This is why many newbie and intermediate IMers opt for products and services that have a monthy revenue stream.

My partner WorldProfit offers a significant monthly income for IMers who bring Silver and Platinum members to the organization.

WorldProfit offers a significant array of relevant IM products and services. Especially traffic packages, and advertising

Many MLMs have this kind of continuous revenue stream.
WorldProfit has stood out from the online companies,because of its longevity and their Associates and members who use the offered tools for their specific online businesses.

Many WP Silver and Platinum members don't even promote WorldProfit. They use the tools to promote their personal online businesses.
In order to carry a positive action we must develop here a positive vision. Dalai Lama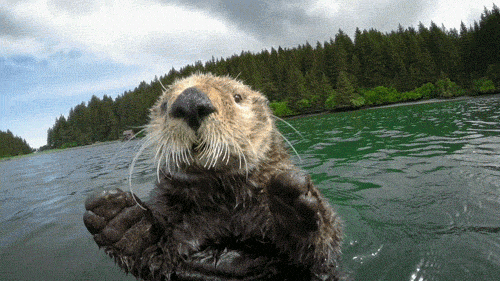 Thank you so much for visiting my IBOtoolbox site and reading my Blog, please leave a comment,I truly appreciate it. Leave your site's link. I wish you health, wealth, and wisdom.
Thank you so much for visiting my Frassadys site and reading my Blog, please leave a comment,I truly appreciate it. Leave your site's link. I wish you health, wealth, and wisdom.
Fran Cassady
Cassady Online LLC
Cassnethosting, Frassadys.com, and StartYourOwnBizNow.com
https://www.cassnethosting.com
http://www.startyourownbiznow.com/
If you're looking to generate an additional income or wish to get started online, I'll share with you, a simple system which is helping people achieve their financial goals. Please take a few minutes to see how you could benefit by clicking the links below, or click here for important information.
This company distributes these gold bars through affiliate marketing efforts. Become an affiliate or buy grams of gold as a savings.

[ Lifetime Membership in 12 Traffic Generation Sites ] A LIFETIME Of Traffic at ZERO Cost!
Don't miss this Go here now
friend me on Facebook
https://www.facebook.com/francis.cassady


Francis Cassady's Bio
I retired in network engineering from Qwest Corporation,now Century Link Corporation.I'd volunteered for two years with RSVP (retired seniors volunteer program),guardians angels retirement community,Minnesota Responds (public health volunteer),and the Elk River food shelf. I also work out in the gym,so I studied and received a NASM certification for personal training.I had a significant surgery in October of 2010 and again in September of 2011.When I was at home recuperating ,I started an online business,Cassady Online LLC, main sites are Startyourownbiznow.com,Frassadys.com and Cassnethosting.com-a professional hosting and site builder. I'm a Blogger,Affiliate and Internet Marketer.
Francis Cassady's Bio
I retired in network engineering from Qwest Corporation,now Century Link Corporation.I'd volunteered for two years with RSVP